Chapter 10
Gnu Fantasyland
---
Previous Post | Next Post
Table of Contents
It was dusk—my favorite time of day at every Disney destination—as we made our way back across the Seven Seas Lagoon on our launch boat.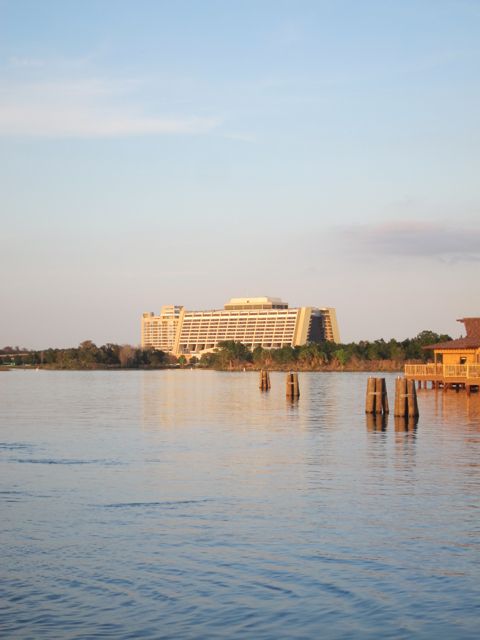 I love when you can just get peeks at some of the park icons from afar as you get closer to the Magic Kingdom.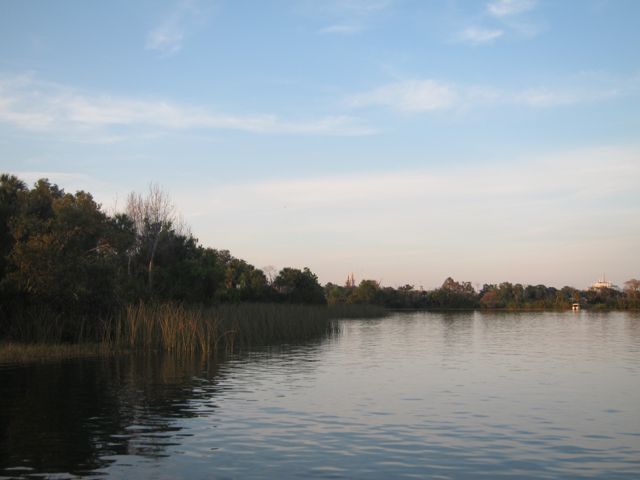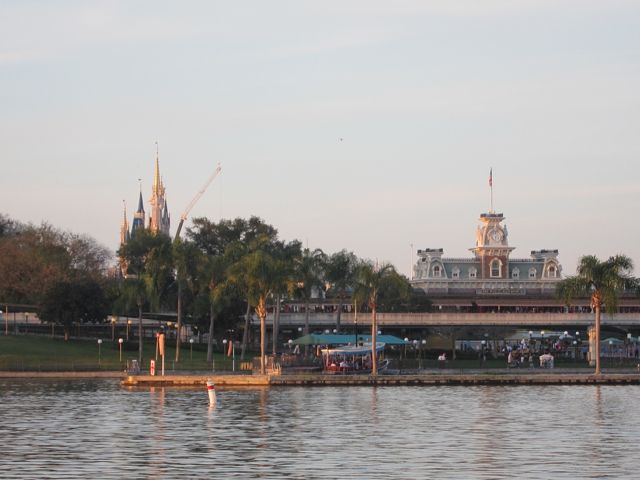 The sun was just starting to go behind the horizon near the Grand Floridian as we pulled up to the Magic Kingdom dock.
We unloaded and made our way back through security.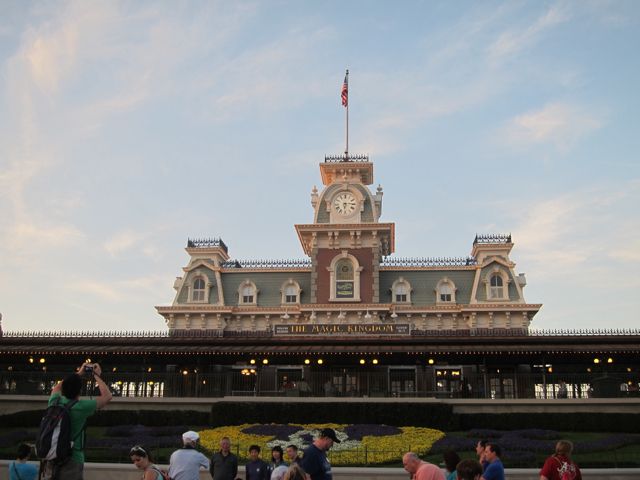 We wandered back down Main Street toward the hub.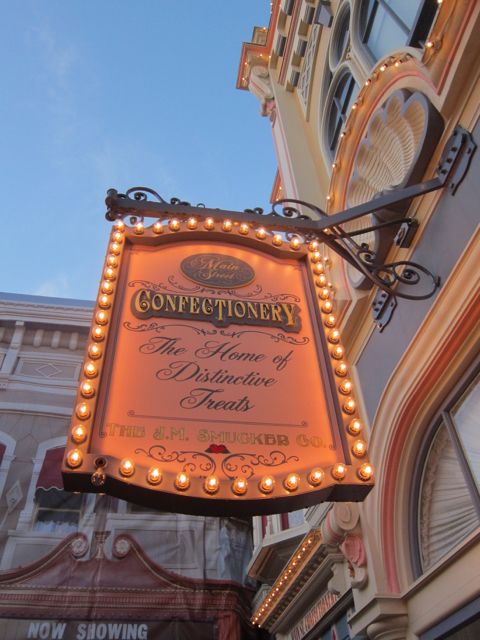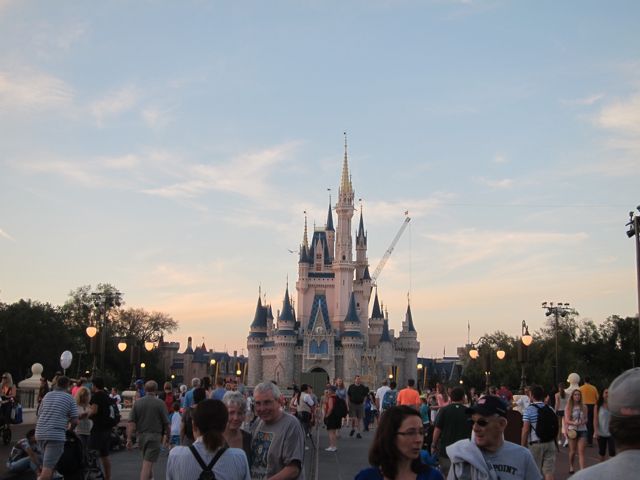 Fountains are the best.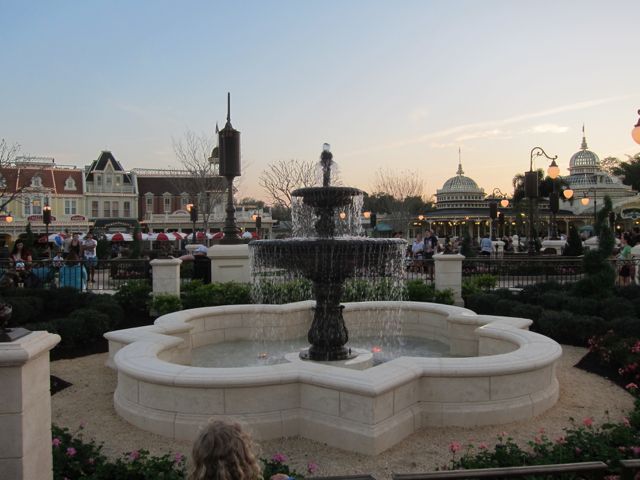 We began to cross the bridge into Liberty Square.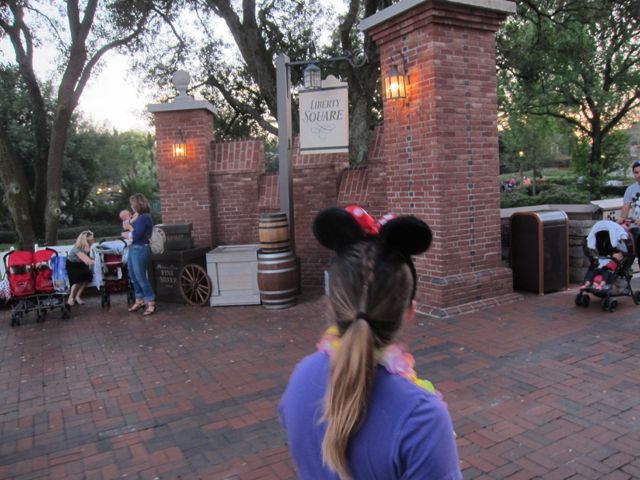 And halfway across, we had to stop and take pictures of the lovely castle. I honestly think it's impossible to get a bad photo of the castle from this angle.
There are those Tangled bathrooms—visible from throughout Liberty Square just like the founding fathers would have wanted…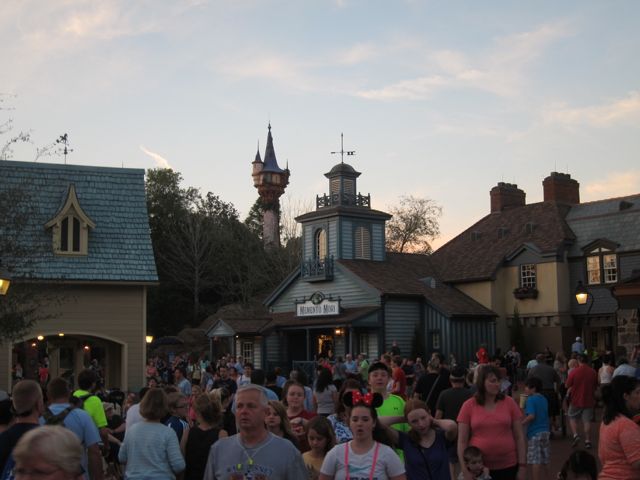 But actually, we were making our way toward Fantasyland to get our first look at said bathrooms.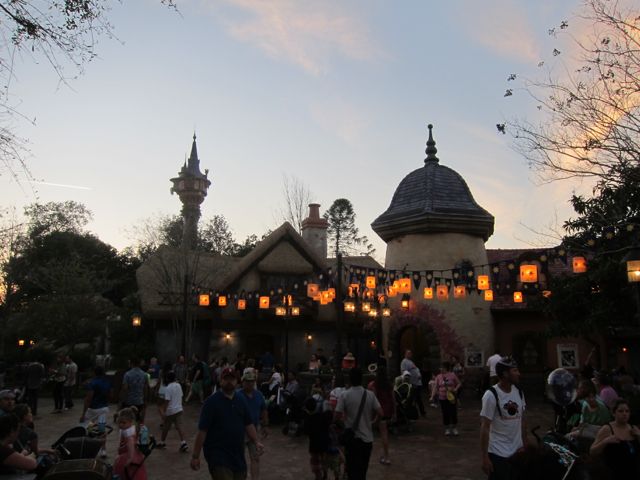 They may be a bit anachronistic when viewed from the Haunted Mansion, but they are very well done. I especially love the lanterns.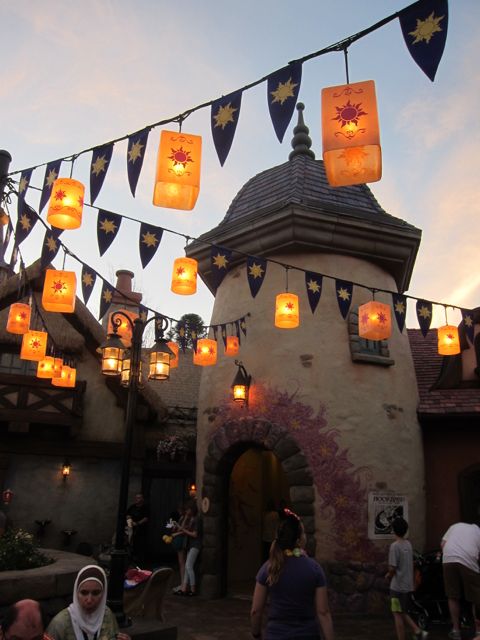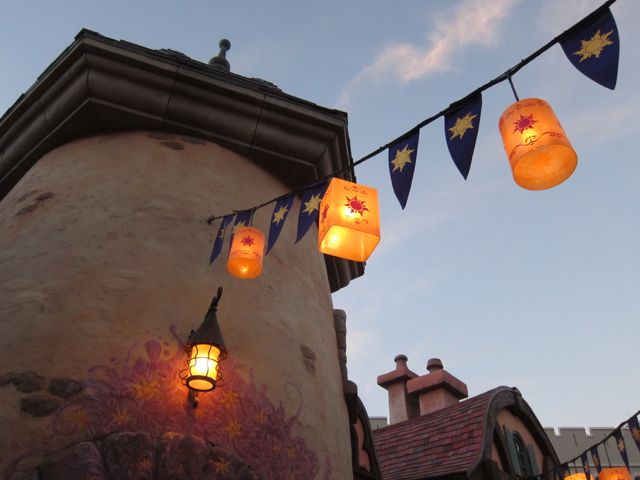 Again, dusk was the perfect time to see these beauties.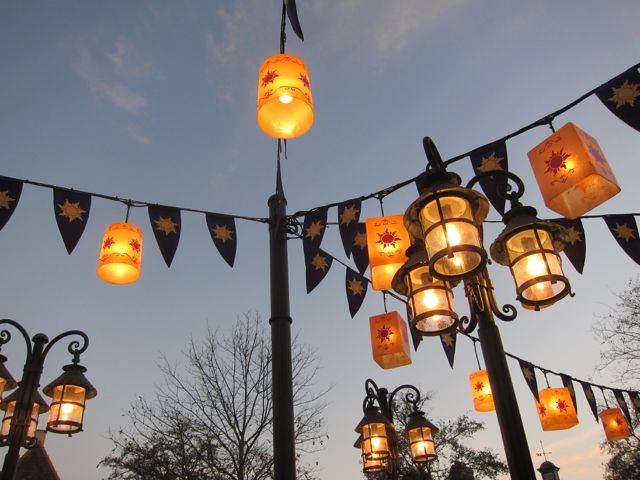 I still think they could have done something a little more exciting with the tower, but oh well. Even bathrooms are better than Rapunzel not getting representation in Fantasyland at all.
If you can believe it, we'd still never been to New Fantasyland. You might recall from our last WDW trip report that it was still under construction (though getting close to completion) back in 2012. So we walked by the familiar stalwarts and toward the unknown.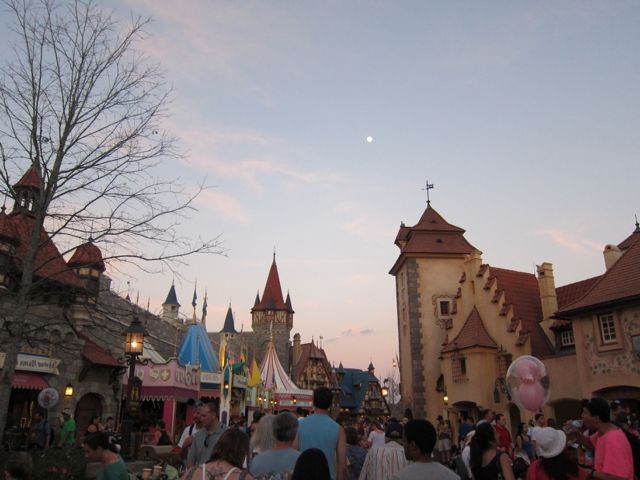 Turrets!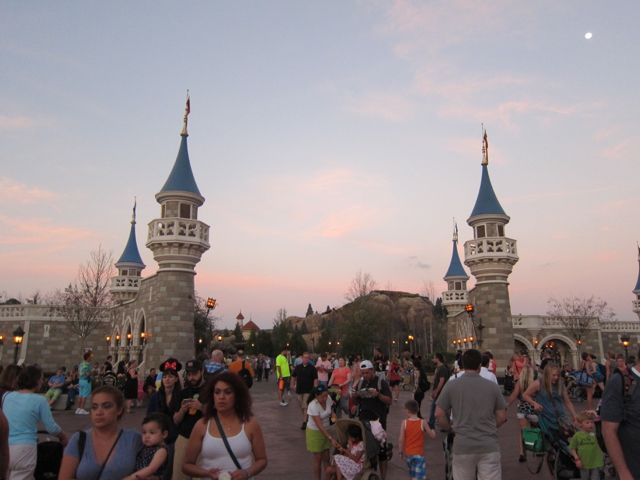 And suddenly, we were at the base of the Seven Dwarfs Mine Train.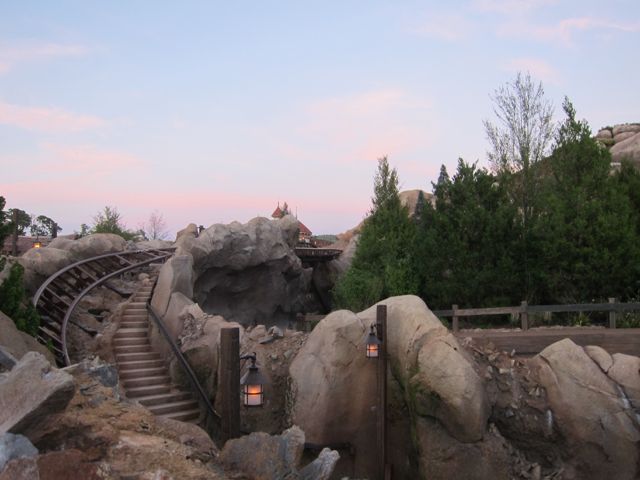 To our left was Beast's castle.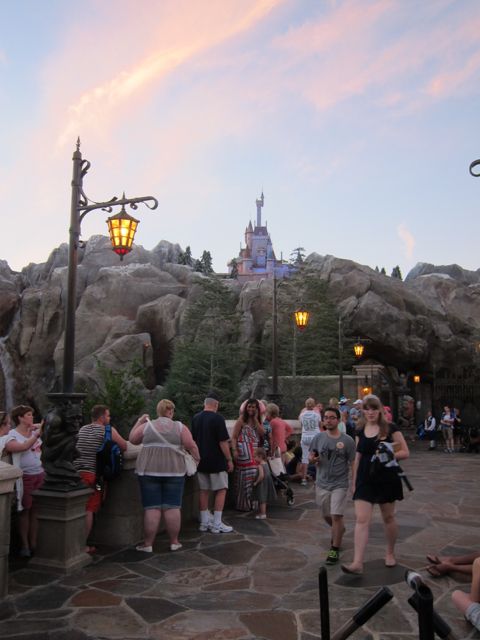 We also went and checked out Gaston's Tavern.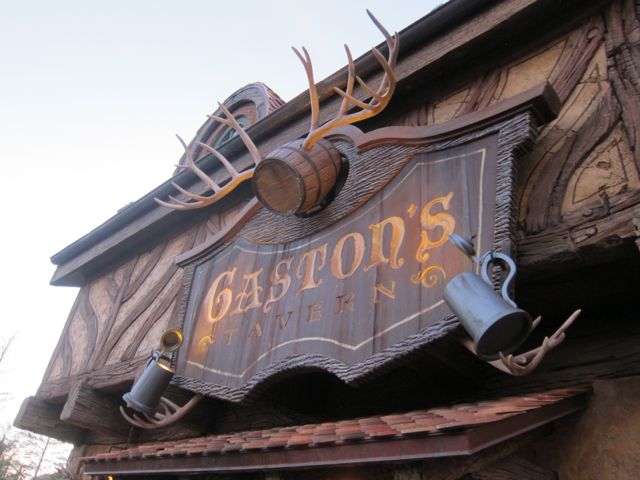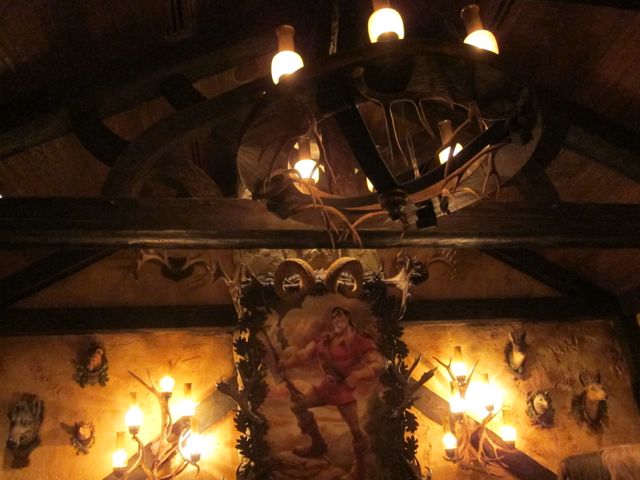 Old and new juxtaposed.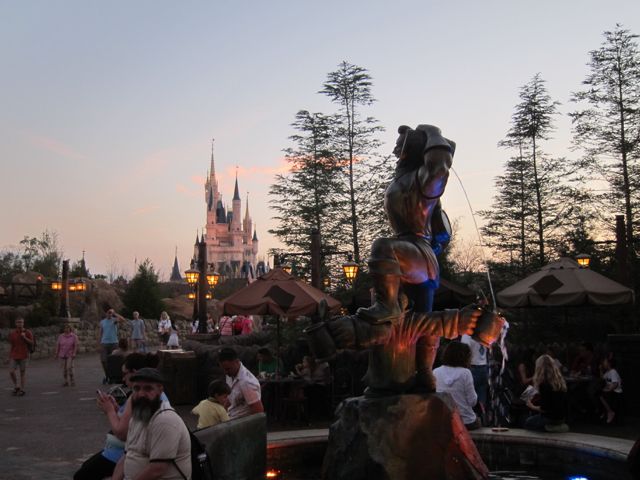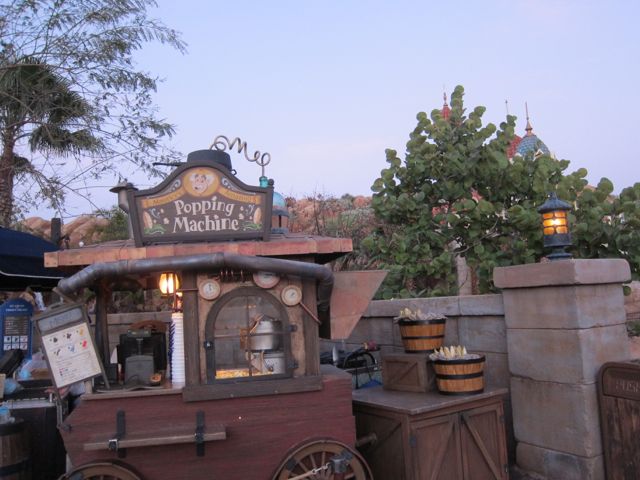 Of course, Disneyland has the same Little Mermaid attraction as WDW, but the one in Florida just has such a superior facade!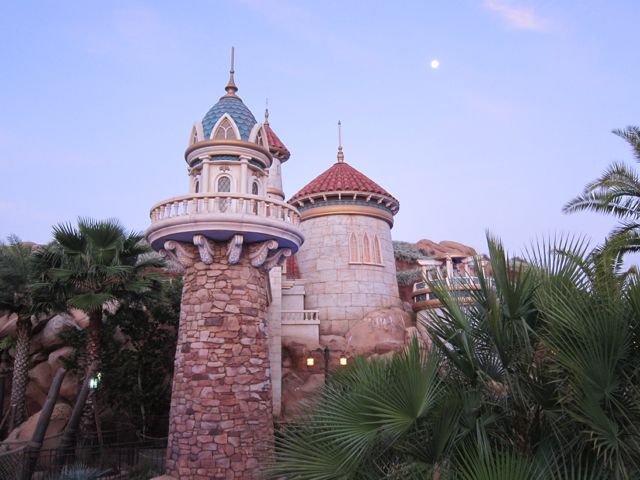 We even got a photo taken by a cast member who was standing by.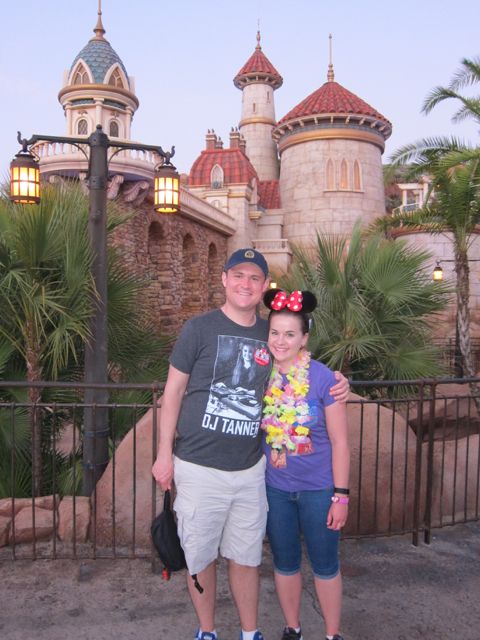 Hey there, Triton…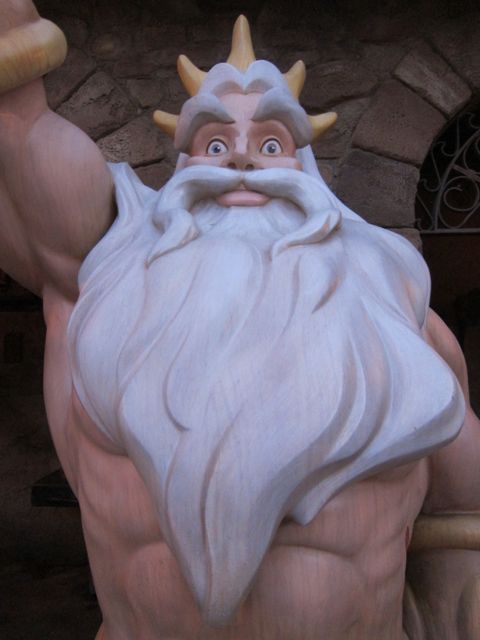 Storybook Circus had opened a few months before our last trip, so this area wasn't totally new to us. But I also don't think it had quite been finished that time—and it obviously was now!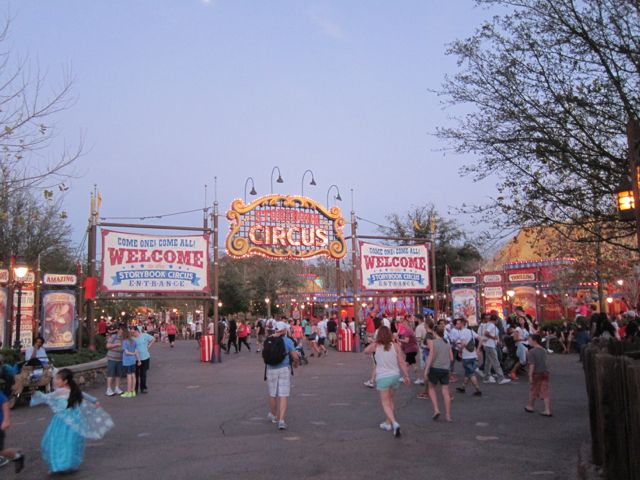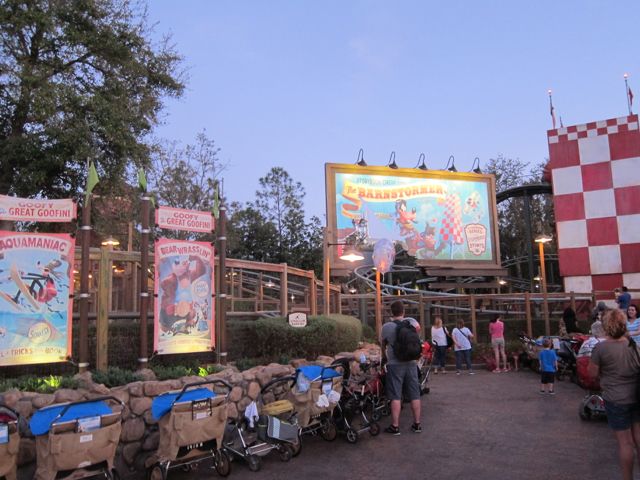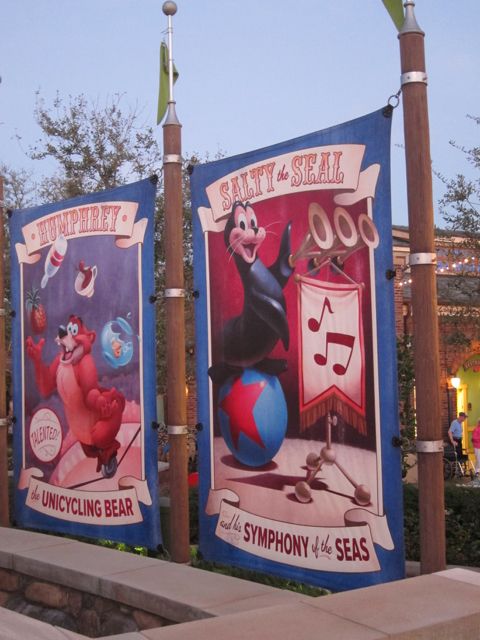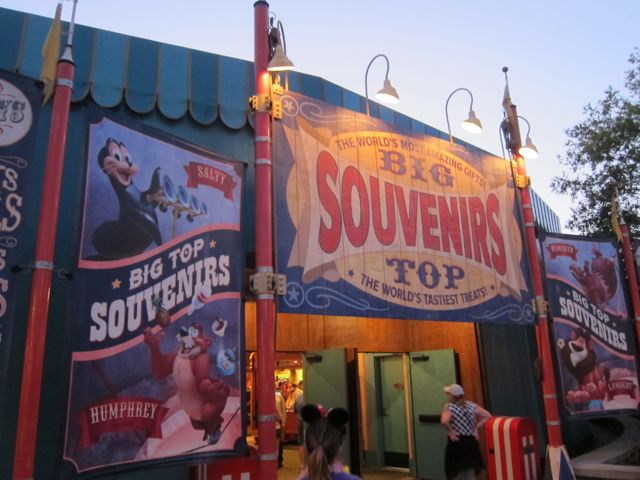 When we emerged from Storybook Circus, it had gotten totally dark.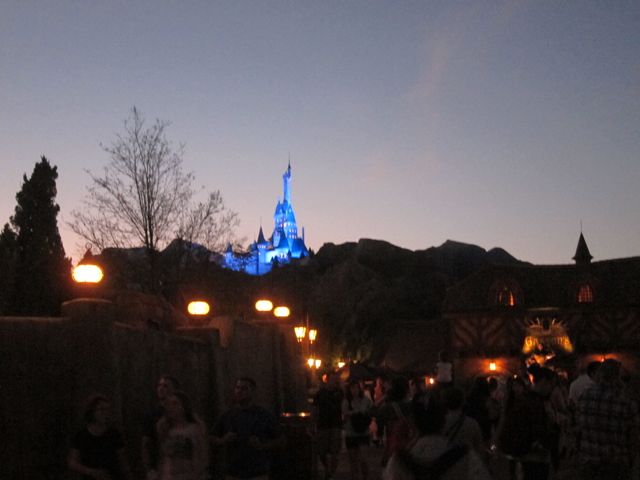 We walked back to the Tangled bathrooms (and actually used them this time instead of just ogling).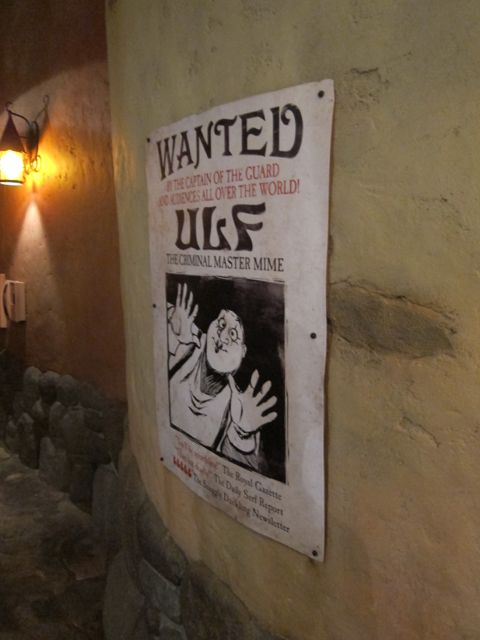 Then we realized that we were still hungry after splitting one relatively small dinner. So we went to Columbia Harbour House to get some more food.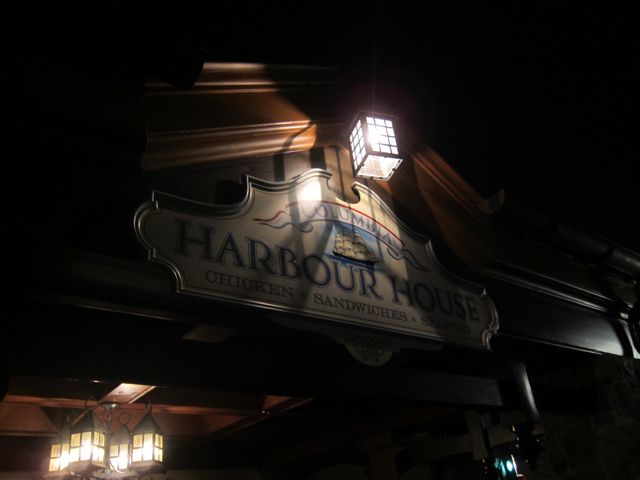 The entire restaurant just exudes the aroma of popcorn shrimp, so we didn't really feel like we had any choice but to get some!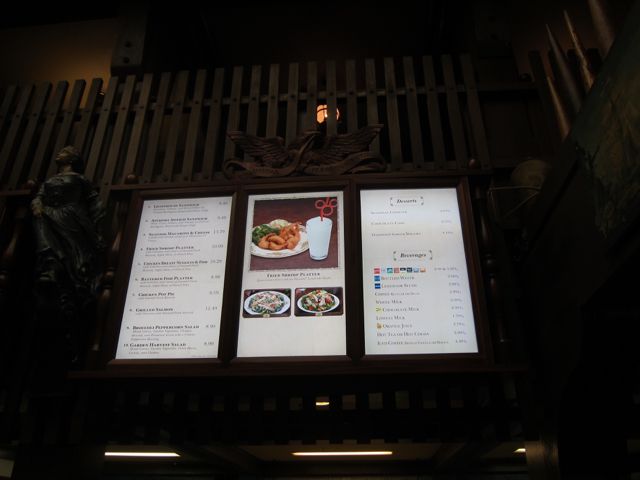 We got broccoli and couscous for our sides.
Second dinner was delicious and got our energy back up so that we could make it through the rest of the evening here at the Kingdom.
Previous Post | Next Post
Table of Contents
Support the Wandering Mouseketeers! Do your online shopping via our Amazon link!
Follow



Share