Chapter 11
Heigh Ho
---
Previous Post | Next Post
Table of Contents
Sure, a lot had changed in terms of general theme park environment since our last WDW visit in 2012, but none of the parks featured many new attractions. One exception, however, was the Magic Kingdom's newest E-Ticket—the Seven Dwarfs Mine Train.
We had signed in to My Disney Experience right at 10pm (midnight Florida time) when our Fastpass+ window was set to open 60 days before our trip. And the main reason why was so that we could reserve a few times for Seven Dwarfs Mine Train on different days.
Our first experience with the attraction was going to be riding it at night, which we knew would be unique in and of itself. We breezed through the FP+ queue and past the dwarfs' cabin.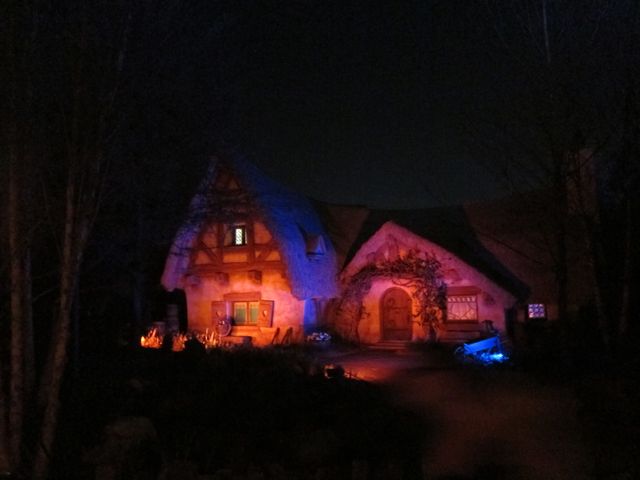 And then we continued onto the attraction. I feel like I heard lots of mixed reviews for this "coaster" when it first opened—ranging from really positive to sort of "meh." Honestly, we were big fans from the first. Knowing that Disney got rid of a truly classic dark ride to build up New Fantasyland, I was particularly happy to see how this attraction still incorporated those types of classic elements with the dwarfs in the mining scene. I also liked that the coaster had slight thrills with each drop without being the sort of attraction that actually makes your stomach churn. We thought that the ride lived up to most of the hype, and we were excited to ride again later in our trip.
Since the Mine Train was our third FP+ attraction of the day, riding it opened up the opportunity for us to make a fourth reservation at one of the kiosks.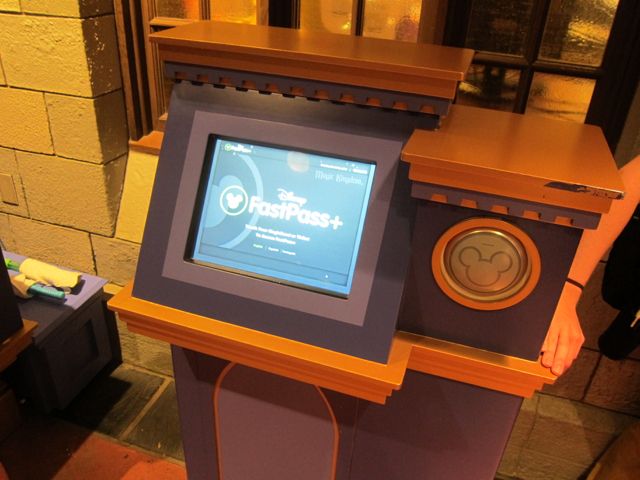 Now, even with the plethora of WDW trips we would make during this year as passholders, we only ever vacationed before the ability to select extra FP+ attractions was added to the My Disney Experience app. We became quite familiar with these kiosks over the next year, therefore, and weren't always thrilled with the technology. Luckily, a cast member told us during this first selection that the touch screens didn't respond well to fingers (great functionality for a touch screen…). Instead, we were instructed to use a fingernail or something hard like a pen. Heeding this advice, we were able to reserve an immediate FP+ time for the Mad Tea Party.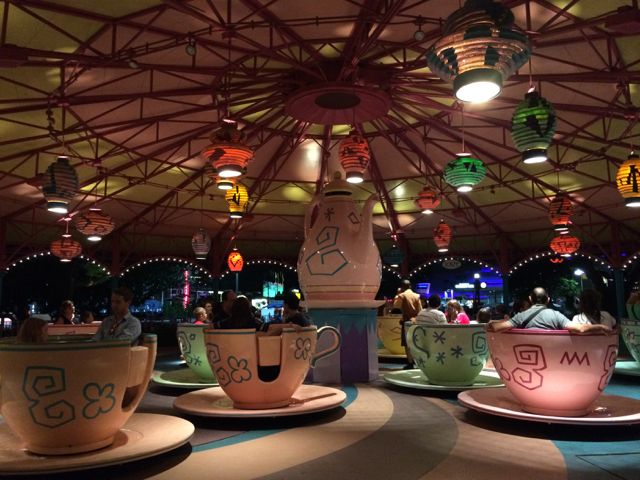 If you can believe it, Tracy and I hadn't ever done this attraction here in Orlando. We only warmed up to the Mad Tea Party during our Disneyland stint, when we realized that we could have a relatively tame ride by not spinning the wheel in the middle.
Though the key different between the two coasts is that WDW's Mad Tea Party is covered (with Disneyland's being in the open air), it still felt sort of like a new attraction.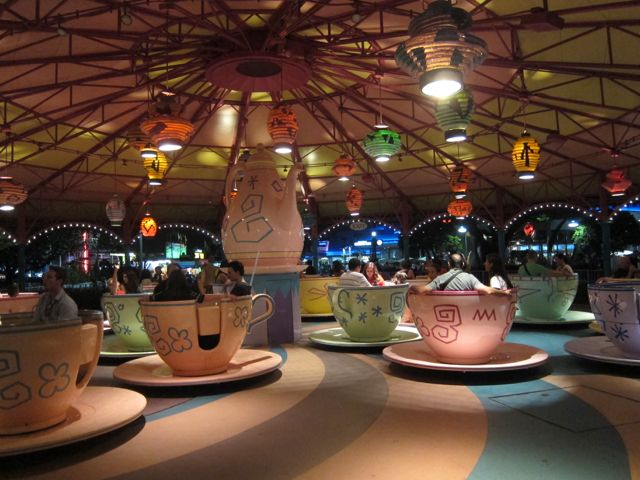 Again, we stuck to our strategy of avoiding the wheel, which made it more our speed.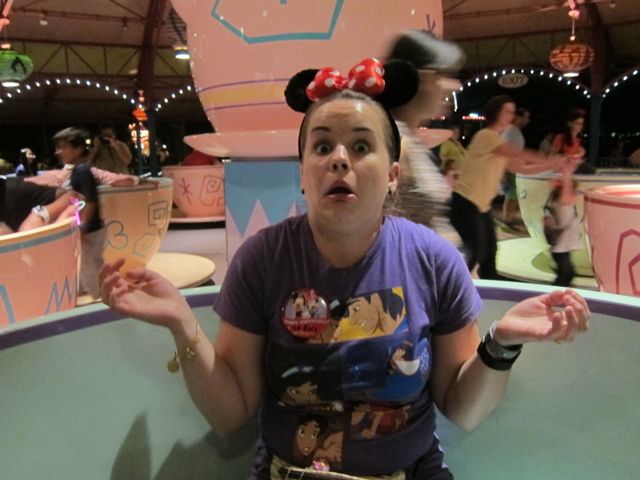 We tried to get dessert at the Cheshire Cafe only to find that the eatery had already closed for the night… This same thing actually happened at a few other quick service locations during our trip, and we thought it was weird.
As we rounded the bend coming out of Fantasyland, we caught our first good glimpse of the illuminated castle.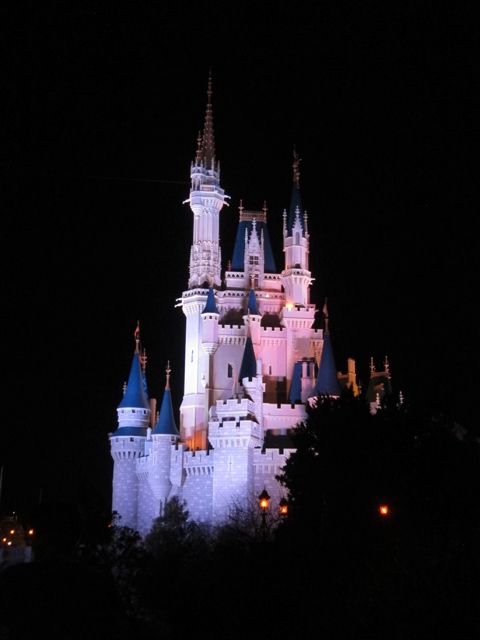 We were actually on our way out of the Magic Kingdom. The Main Street Electrical Parade was going, so the cast members had opened up the bypass to get to the front of the park.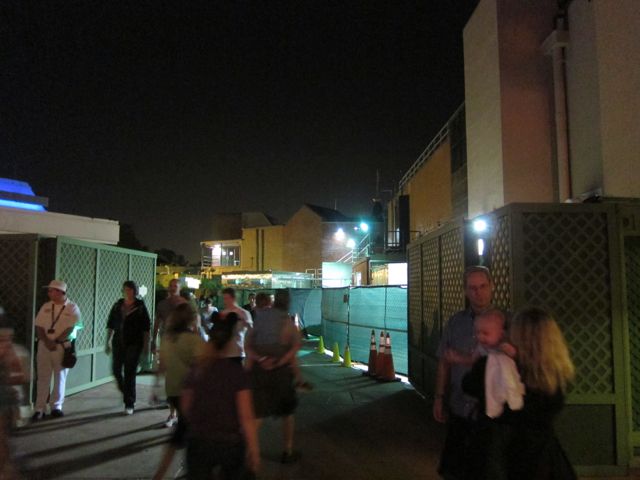 We could just see the top of a parade float as we walked through Town Square and toward the exit.
We were calling it an "early night" in terms of laving the park, but we still had a few more plans before the evening was over.
Previous Post | Next Post
Table of Contents
Support the Wandering Mouseketeers! Do your online shopping via our Amazon link!
Follow



Share