Chapter 18

Grub
---
Previous Post | Next Post
Table of Contents
We walked off the beach and past the bathrooms en route to lunch.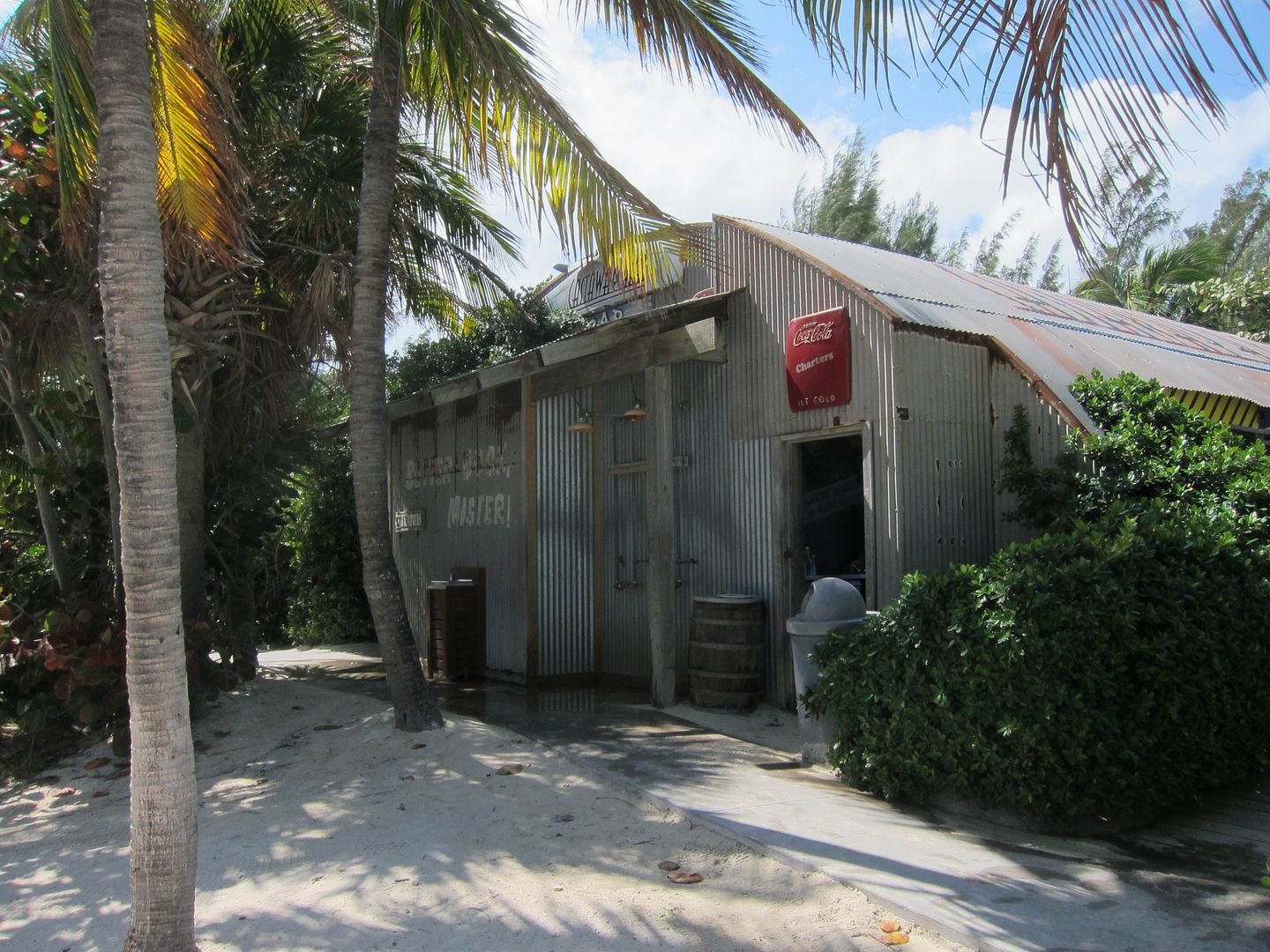 Here was the menu of items that they were cooking up for us this afternoon.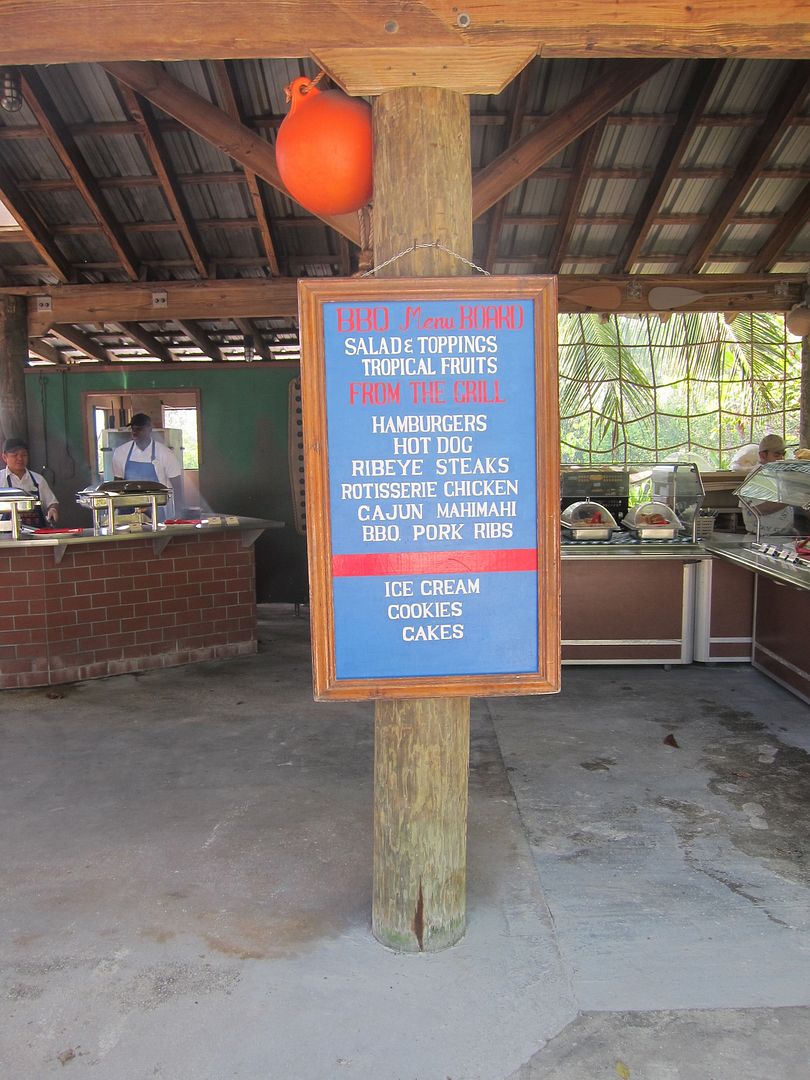 We were a) hungry and b) anxious to beat the crowds, so we showed up right when it opened.
Food wasn't quite ready, but they started to put items out one by one. While we were waiting, we decided to get a little dessert first (we were on vacation, after all!).
Then we opted for some ribs, chicken, brats, and more once the grill officially started serving up its smorg.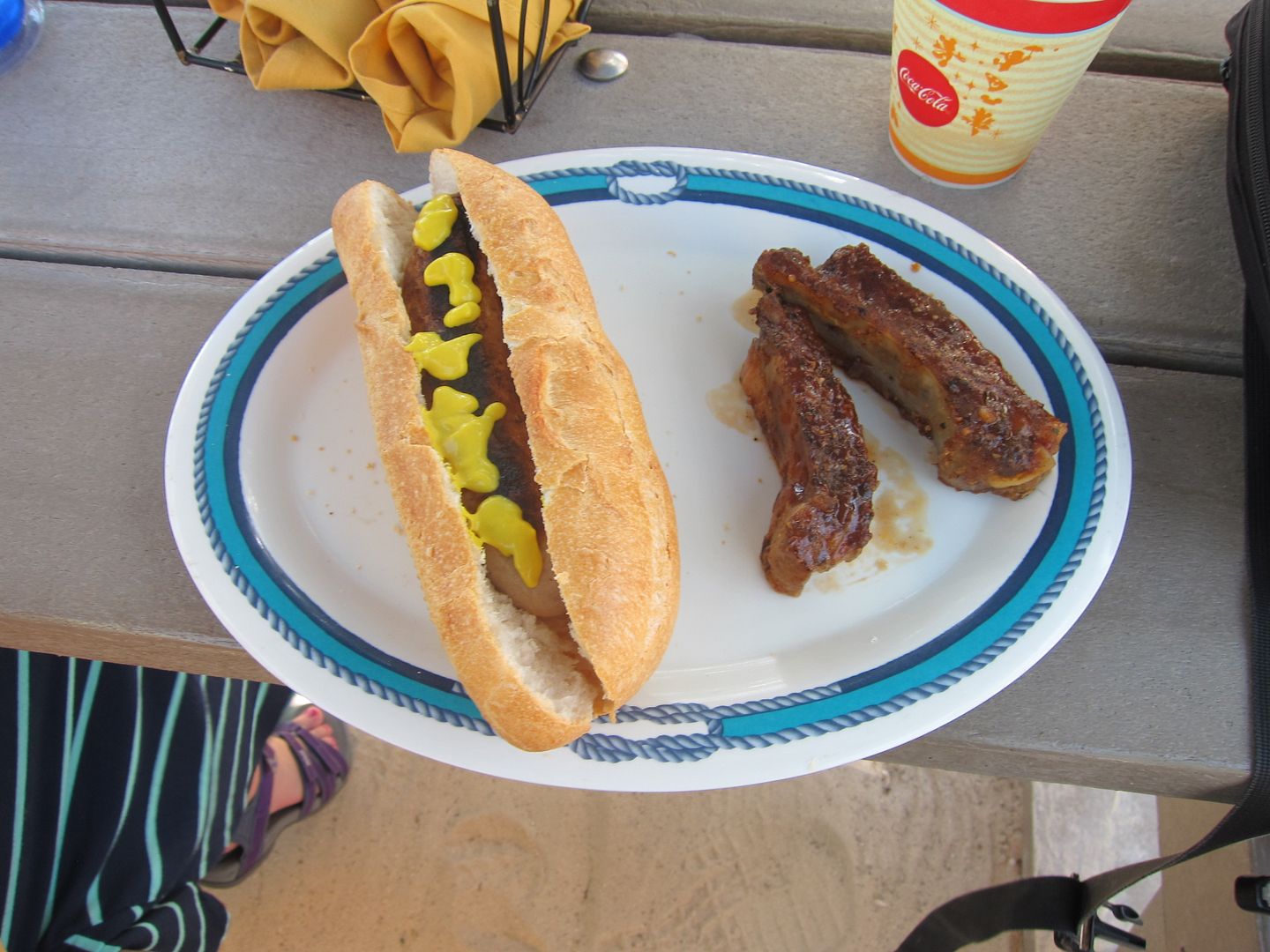 These birds were total scavengers, and we had to protect our plates.
What do you do on Castaway Cay when you finish your first plate of food? Get another one, of course! We found some pineapple, mango, and cake. Plus, they finally started serving up burgers—so I had to get one of those as well.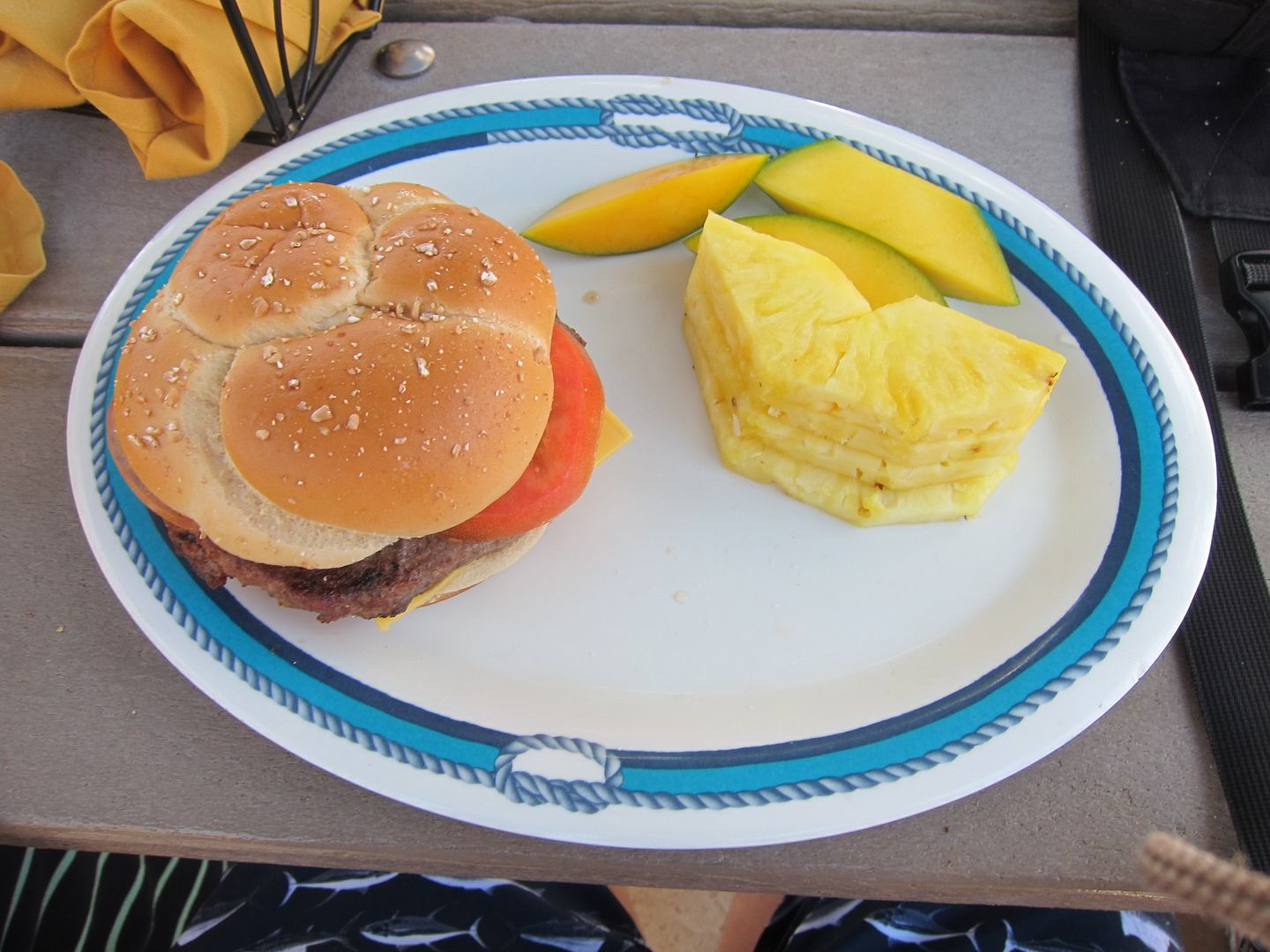 And we still weren't done. We also got some more desserts before vacating the picnic area.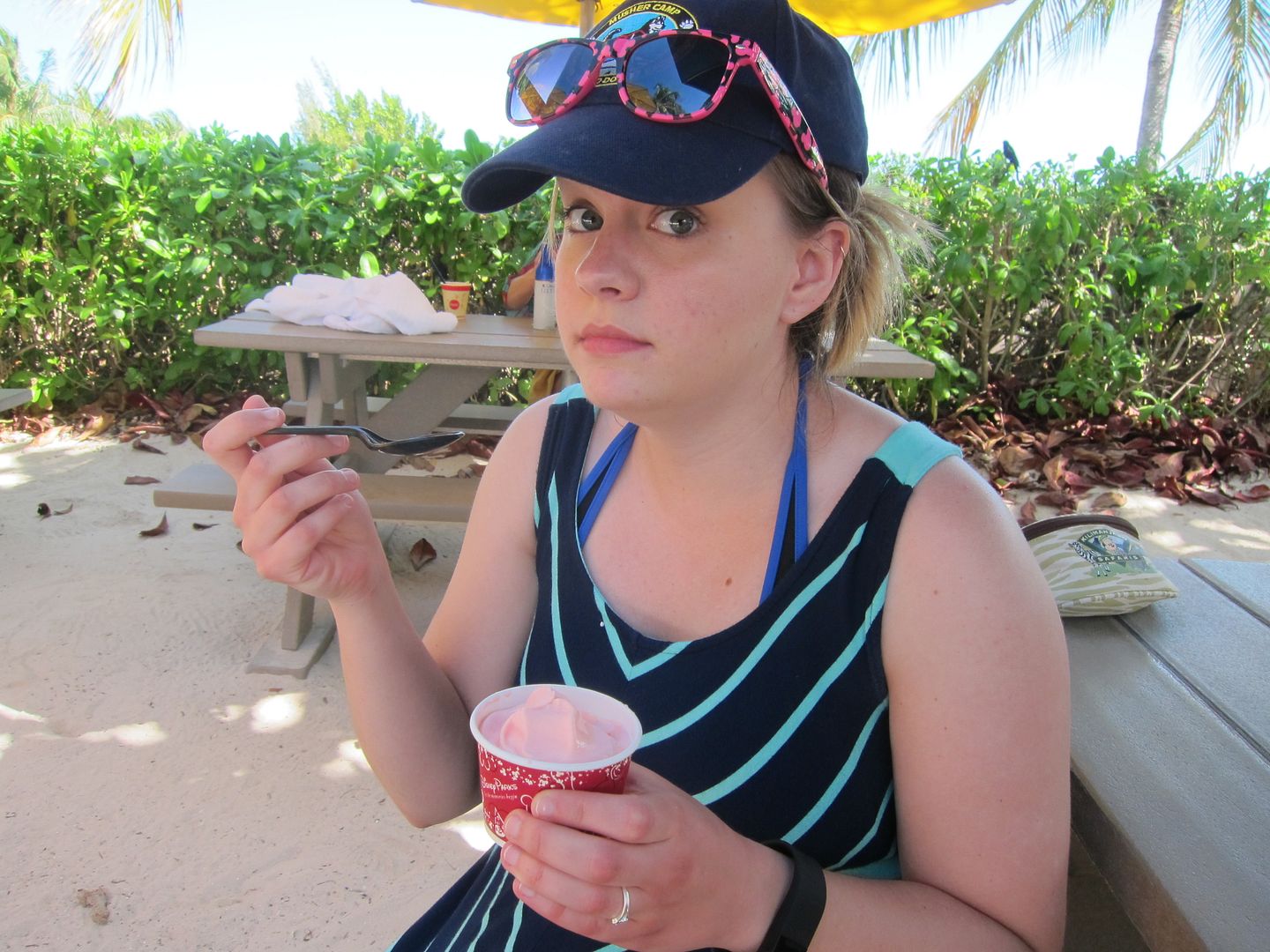 After lunch, we decided to explore the rest of the island before it got too late. So we waited for a tram back to the main beaches.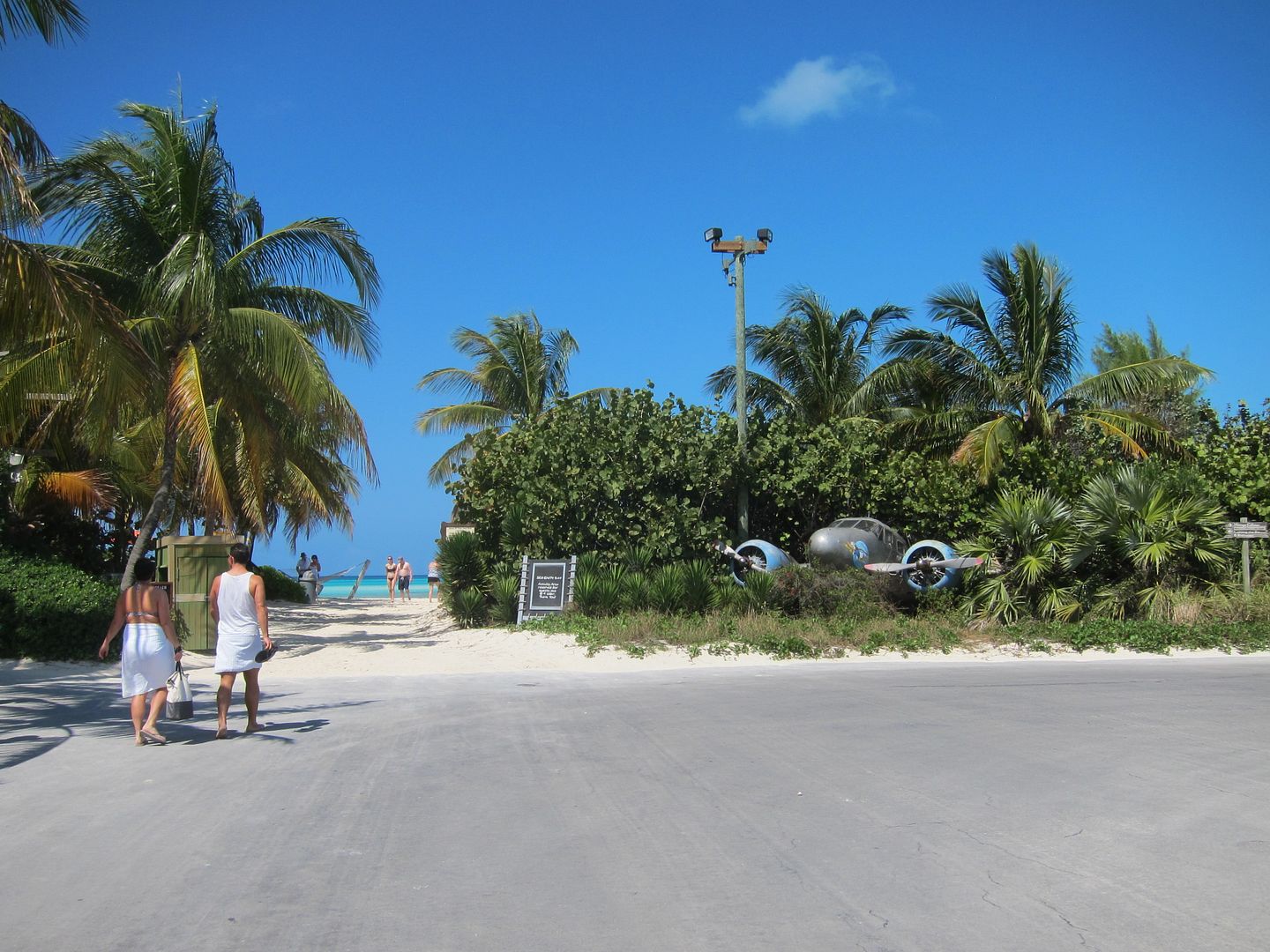 I don't know if Castaway Cay has some sort of aviation history (or if it's just part of Disney's story for the island), but the tramway certainly looked like a runway.
Back at the other beaches, there wasn't exactly a lot to do unless we wanted to rent bikes, get snorkeling gear, etc. Having now been on Castaway Cay for a day, I think it would be fun to do all those things in the future, but it wasn't in the plan for this afternoon.
There was also the whole water slide/play area, but we weren't really in the mood to get quite that wet.
We finished our loop of these beaches and almost immediately decided to just go back over to Serenity Bay for the rest of our time on the island.
Honestly, when compared to the Disney Parks and similar destinations, the family beaches weren't overly teeming with kids, so it's not like we needed to get back to the adults-only area to keep our sanity. We just figured that we might as well go there since it was available to us! Plus, we were able to grab hammocks, so that worked out really well.
I honestly couldn't even tell you how long we spent lounging at Serenity Bay the second time around. We were certainly there for a while, but the time passed very serenely.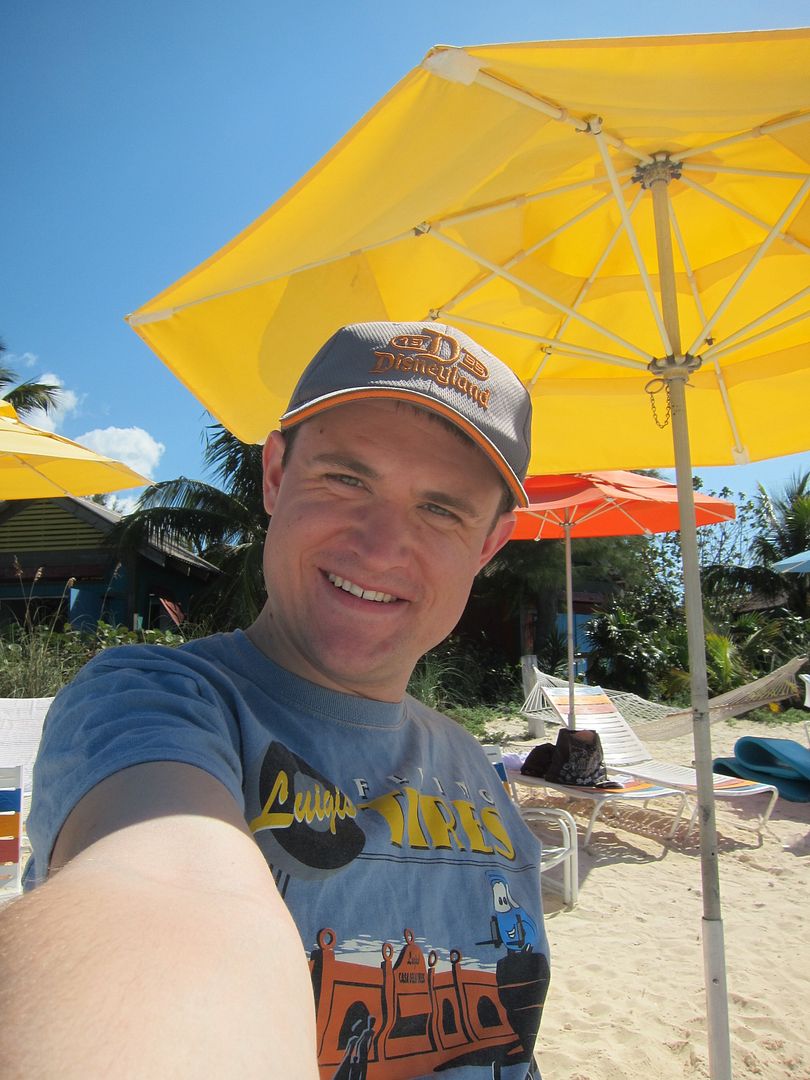 In all reality, we really milked the time we were given at Castaway Cay. We didn't quite stay out until the ship gave its warning horn blast, but we didn't beat it back by that long. When we'd had enough time on the beach (though is there really such a thing?), we caught a tram back all the way to Scuttle's Cove.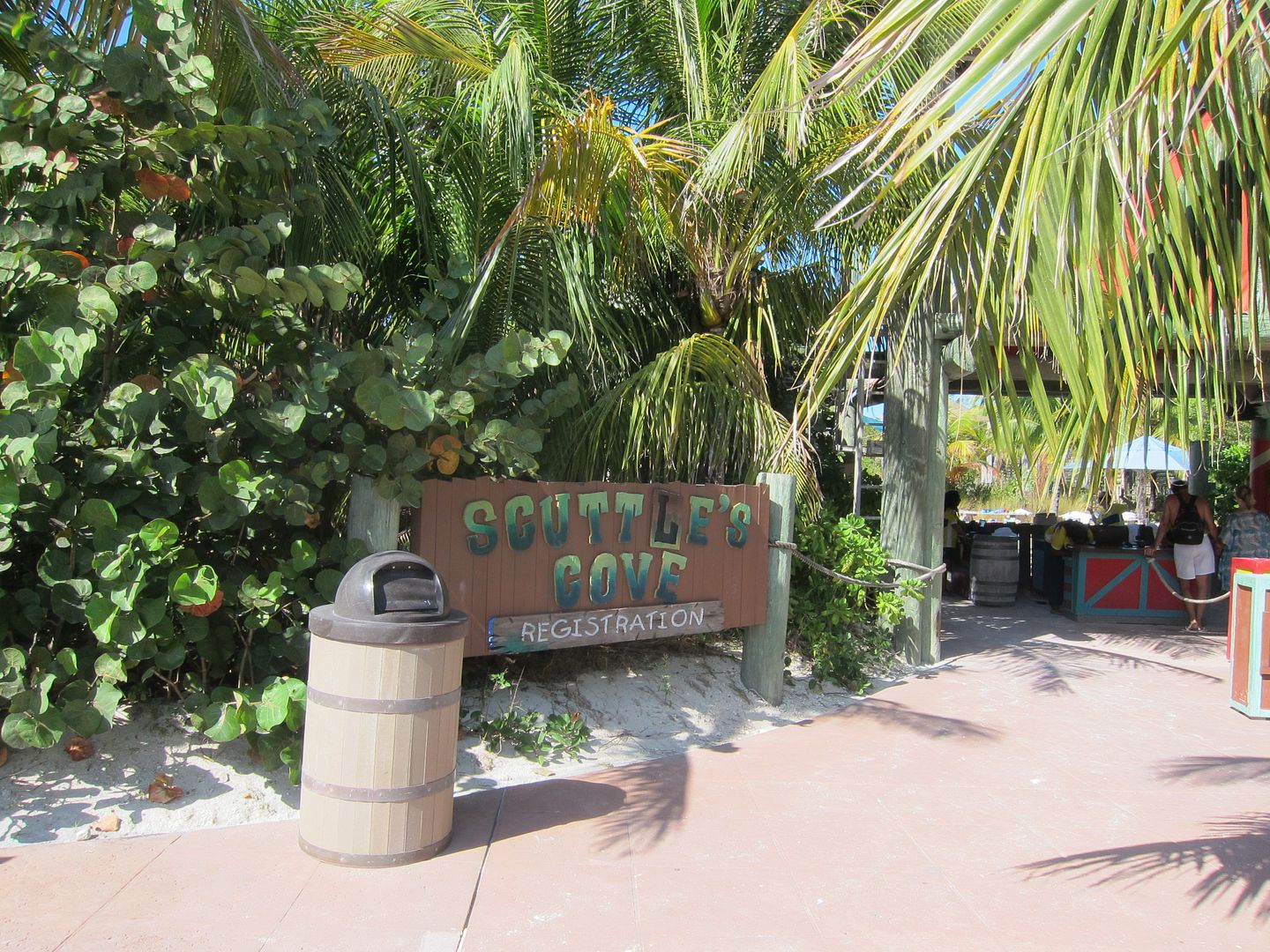 There, we hopped off so that we could visit the iconic Mount Rustmore.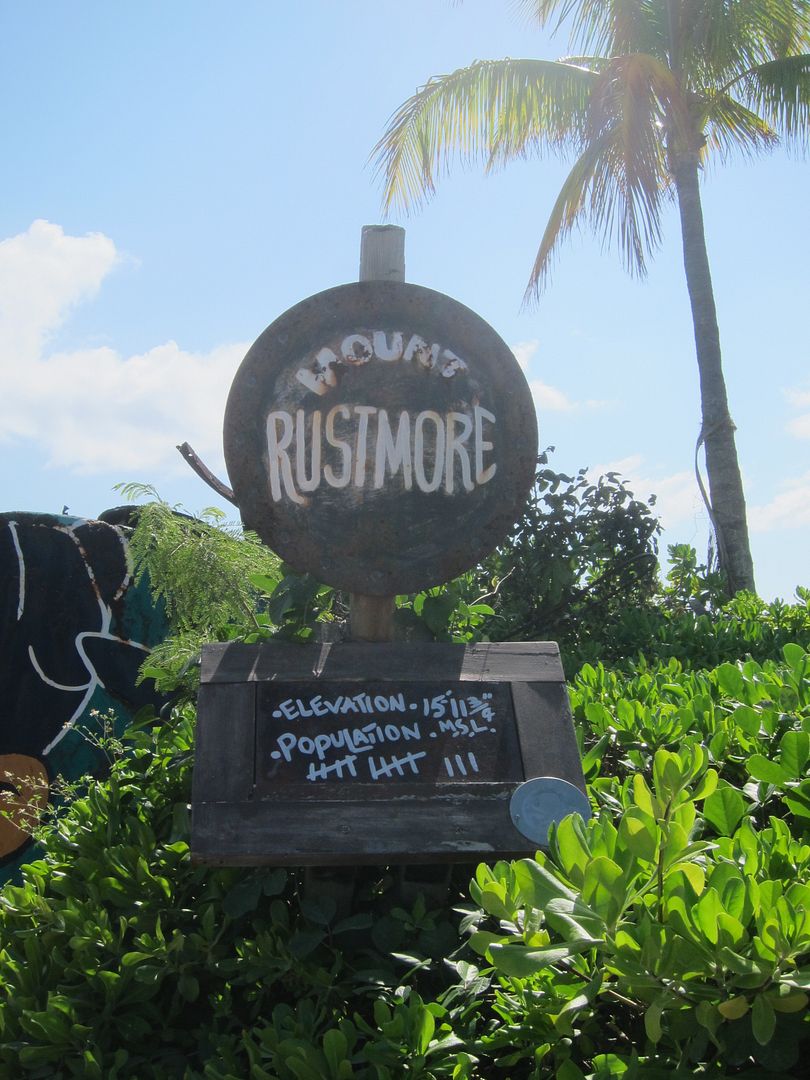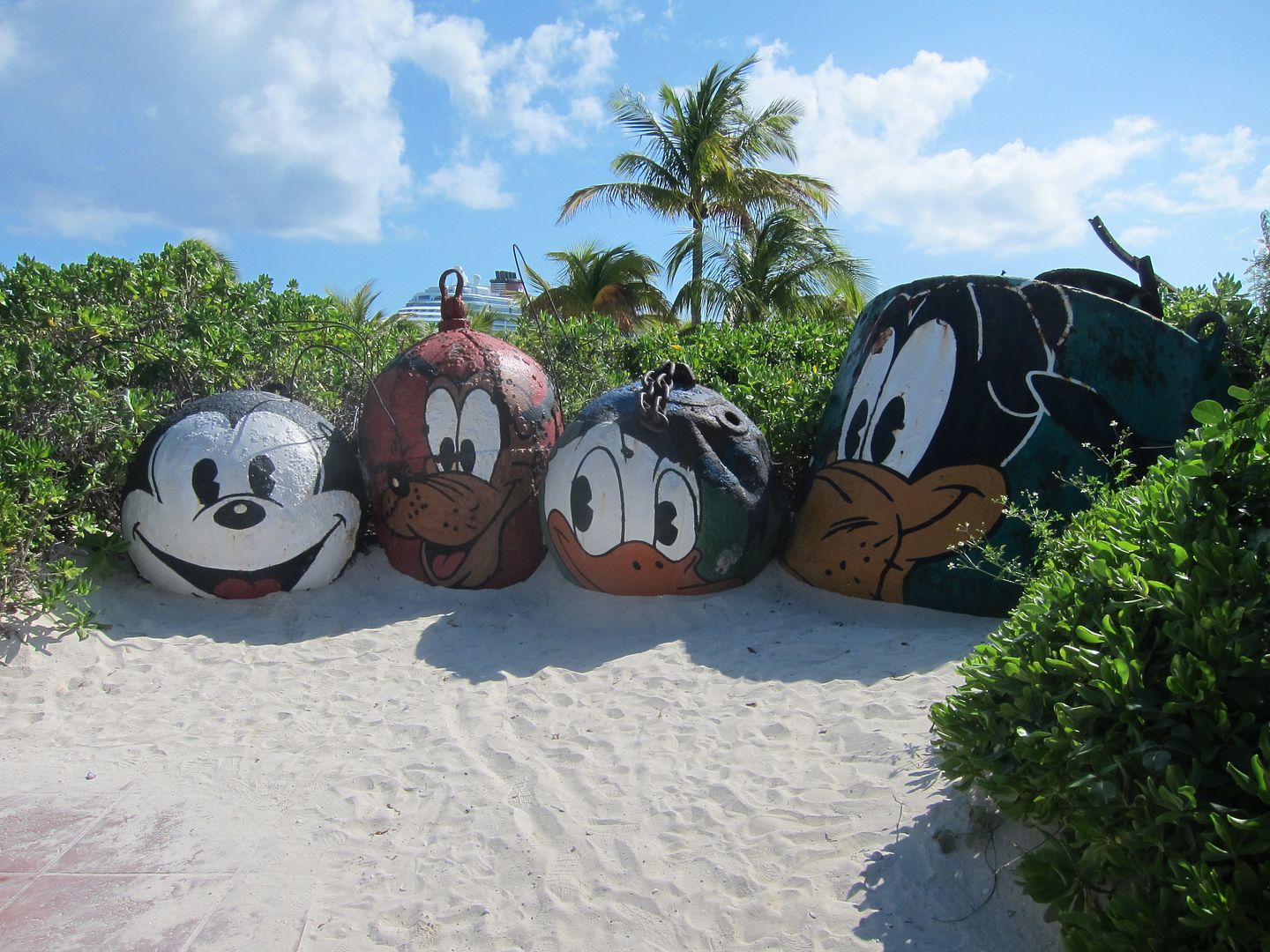 We got our obligatory pictures.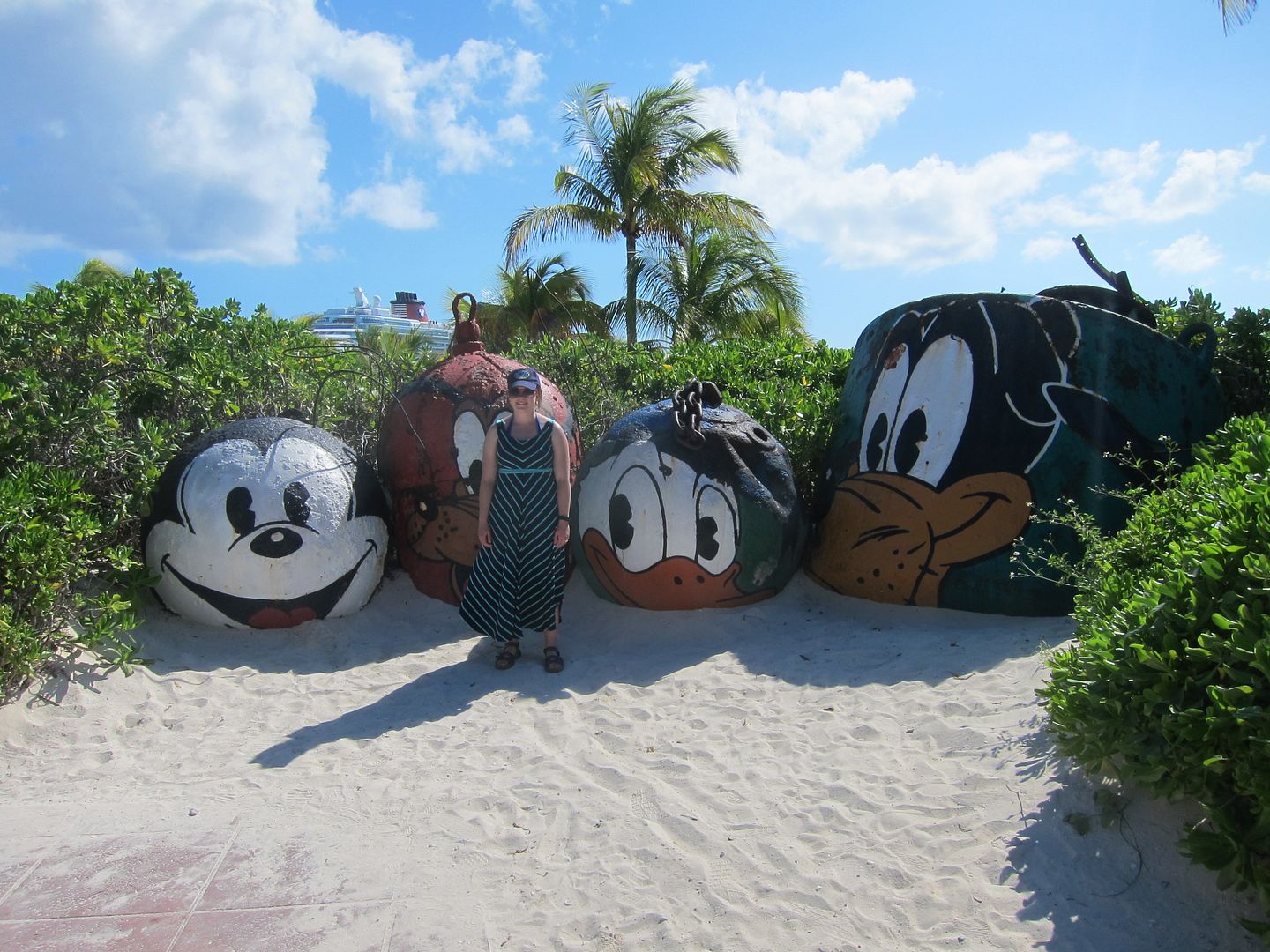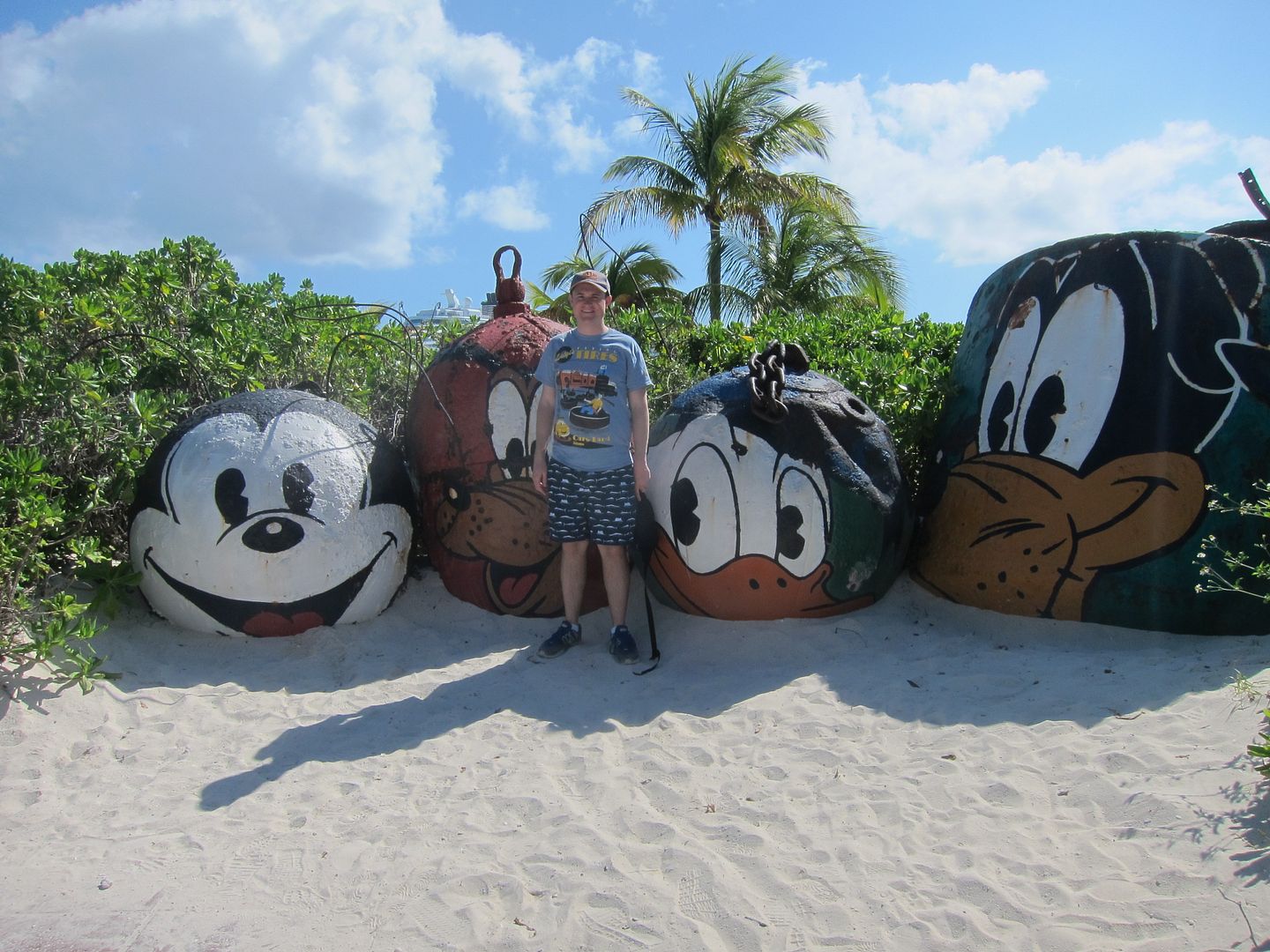 We then walked the rest of the way back to the ship dock.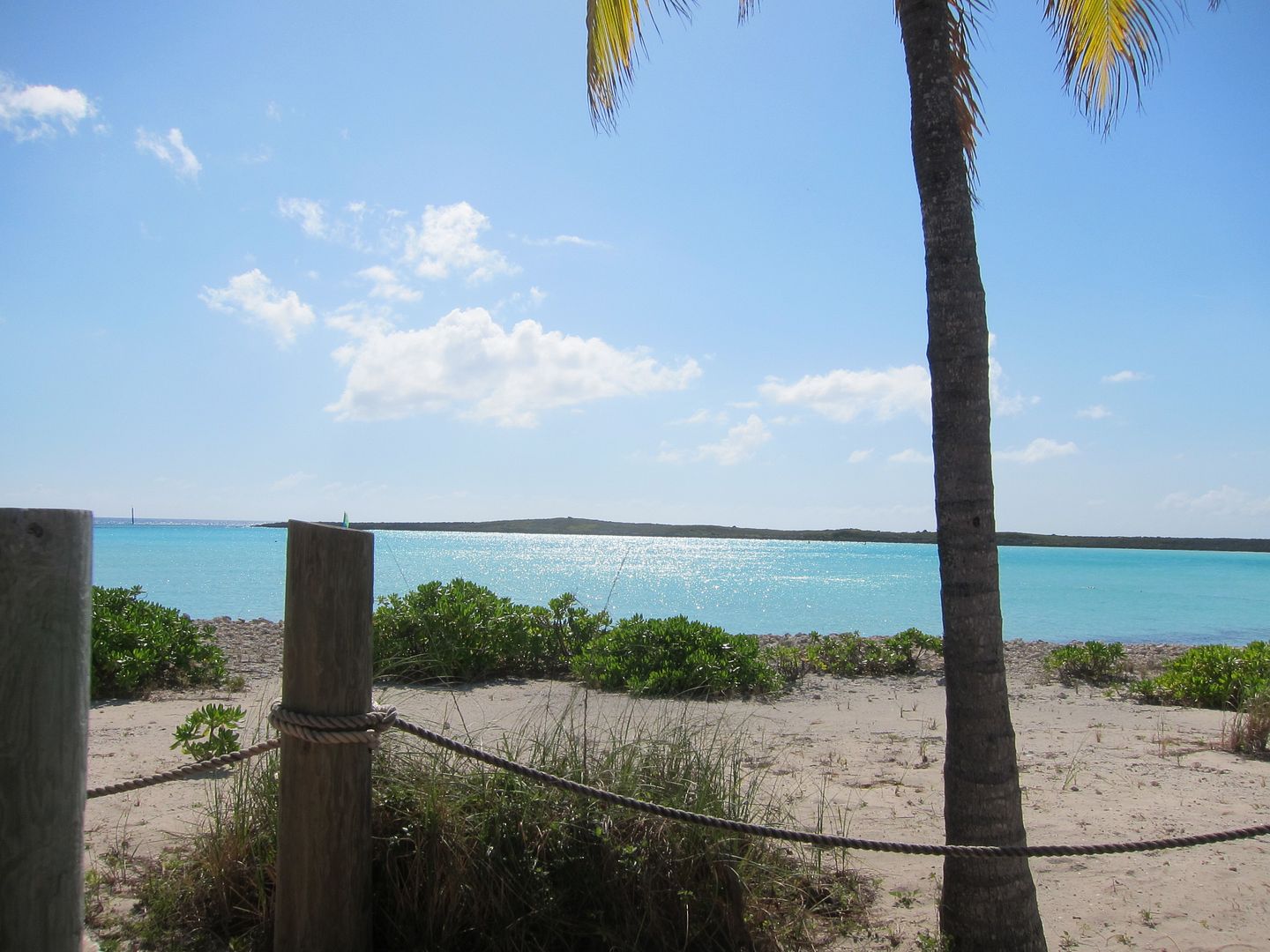 I stopped for a photo with the Dream.
When we had almost reached the ship, we saw that we were walking by the stingray lagoon used for Port Adventures.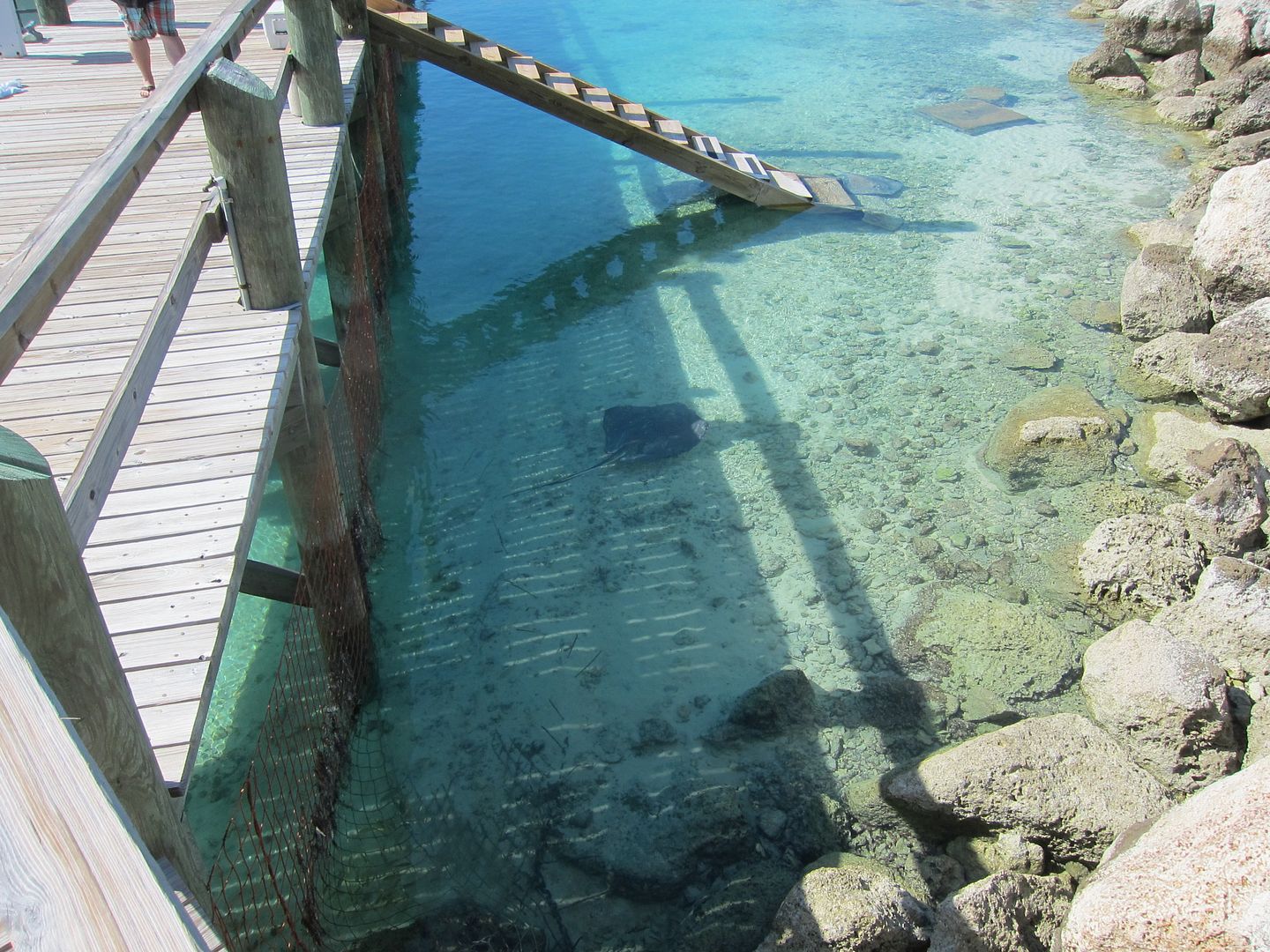 Honestly, it felt like this stairway should probably have been roped off, but we walked partway down since it wasn't.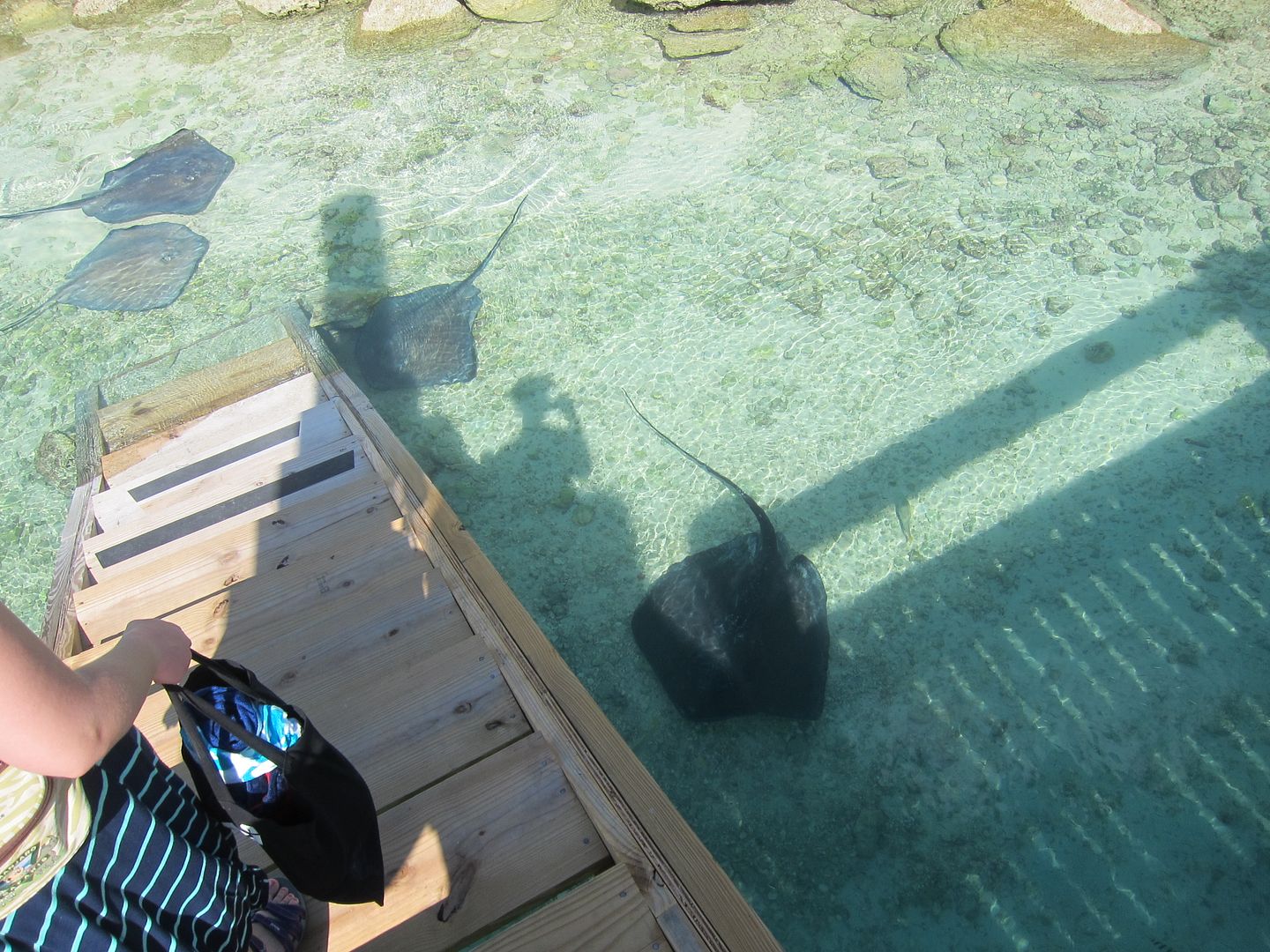 We took a few more pictures as we finished the walk.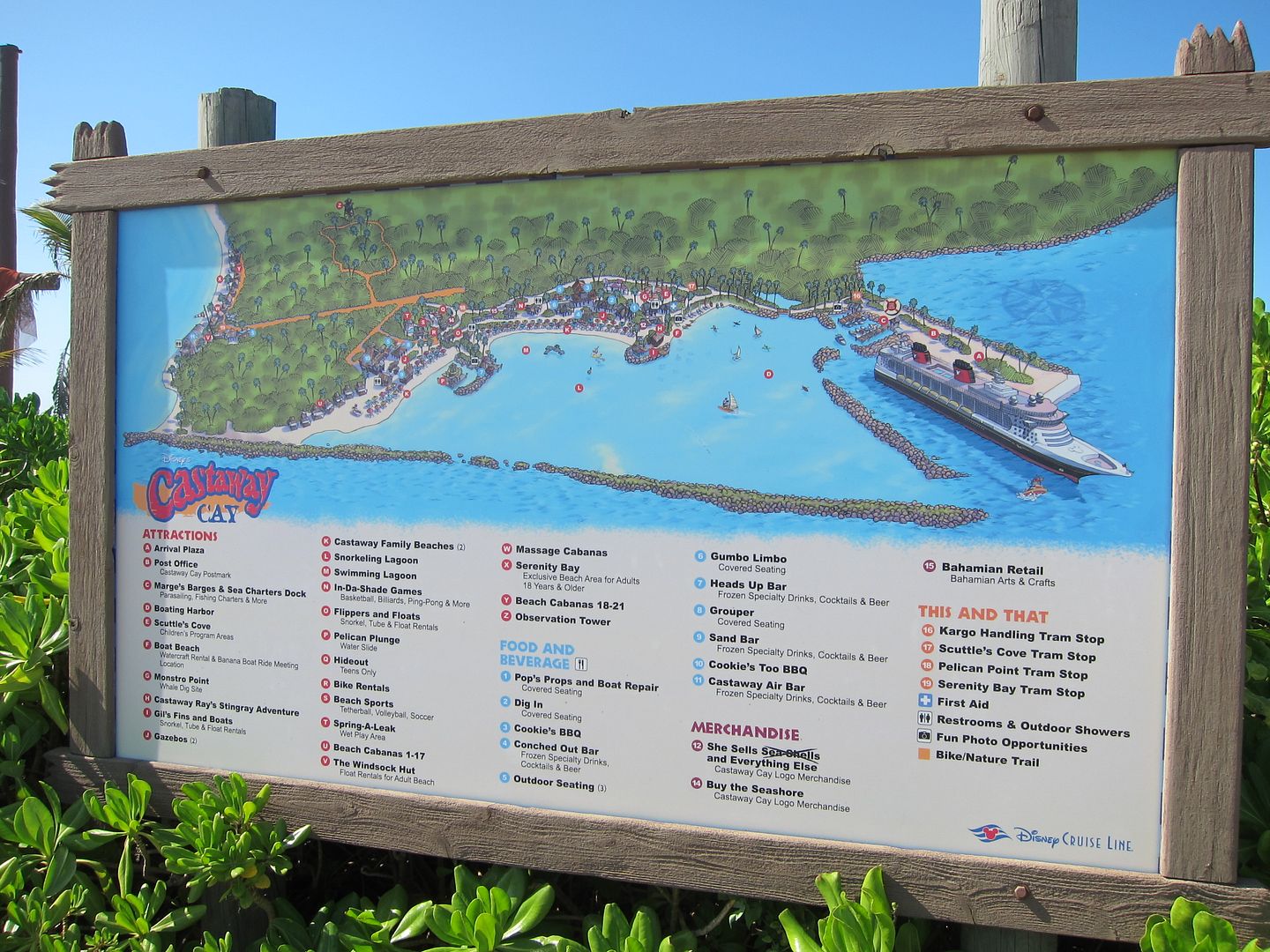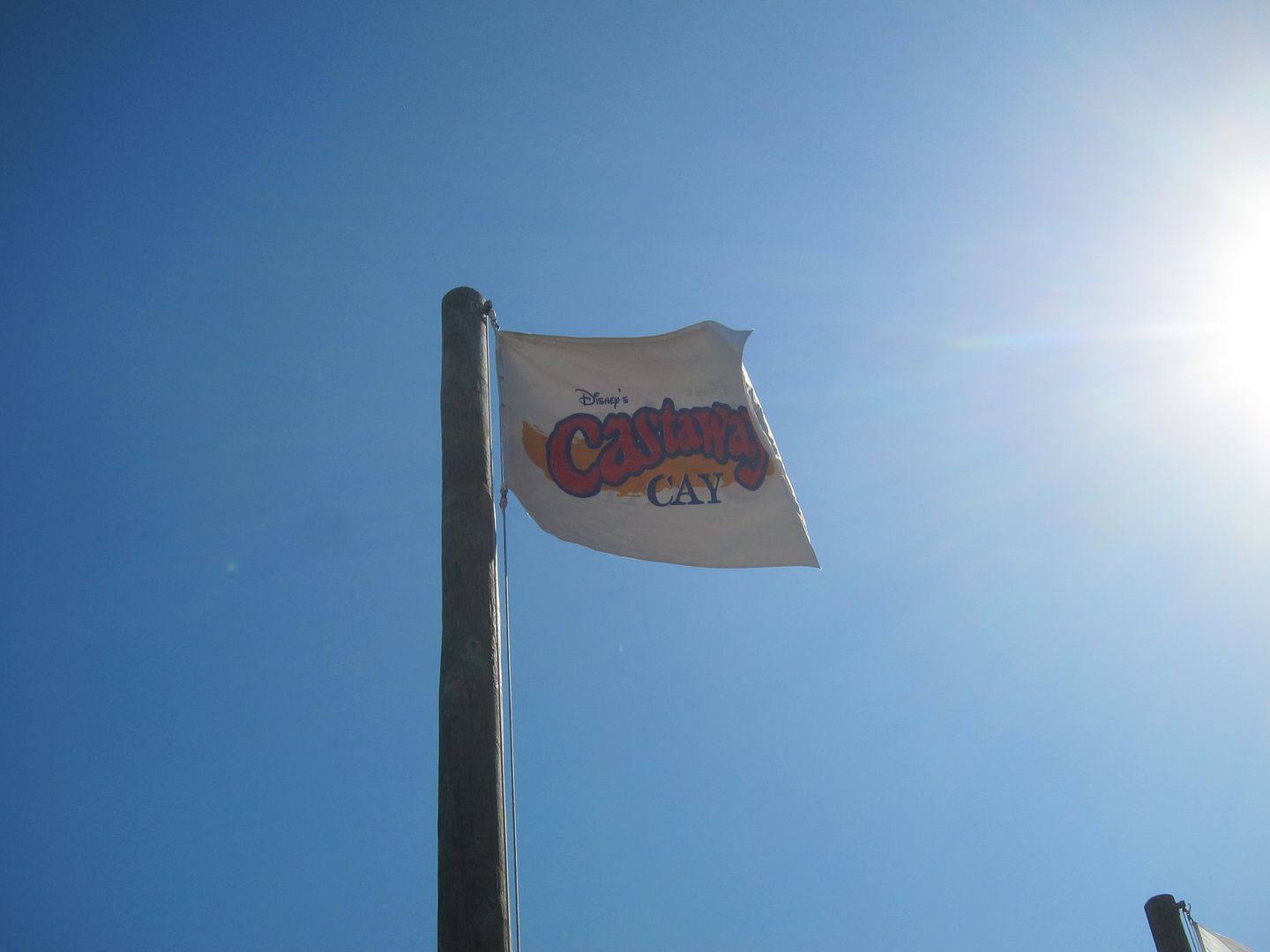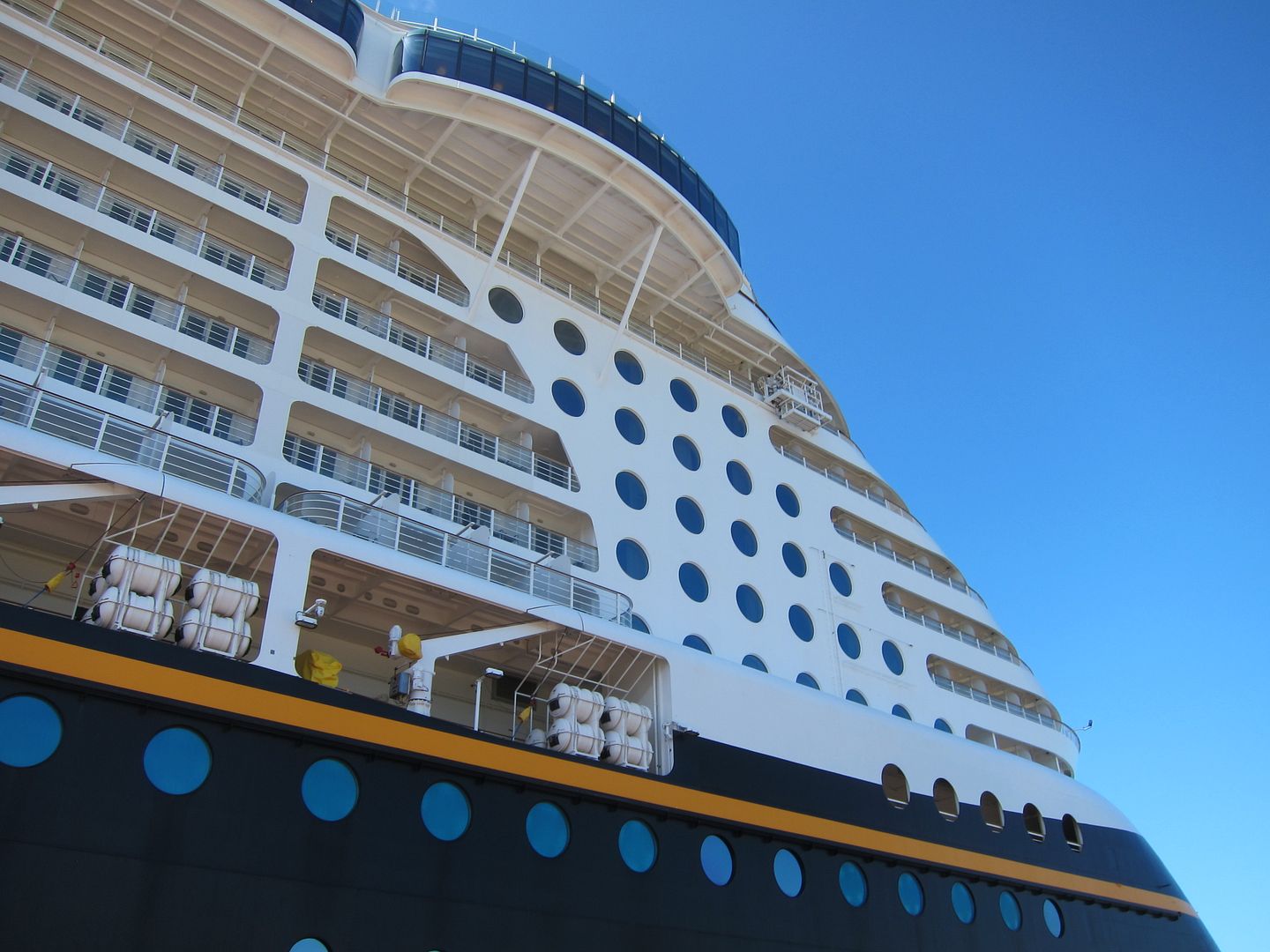 And then we eventually went through the re-boarding process to get back on the ship. The Bahamian part of our Bahamian cruise was officially behind us.
Previous Post | Next Post
Table of Contents
Support the Wandering Mouseketeers! Do your online shopping via our Amazon link!
Follow



Share