Chapter 28
Tale as Old as Time
---
Previous Post | Next Post
Table of Contents
Here's another attraction that was new since the last time we had visited Walt Disney World.
It was our first time visiting Enchanted Tales with Belle to hear the "tale as old as time."
We had gotten FP+ for this, which is a bit of a double-edged sword. On the one hand, you know that you won't have to wait quite as long, but on the other, you're still at the mercy of however long each individual show takes (so it's not like you can just walk right in).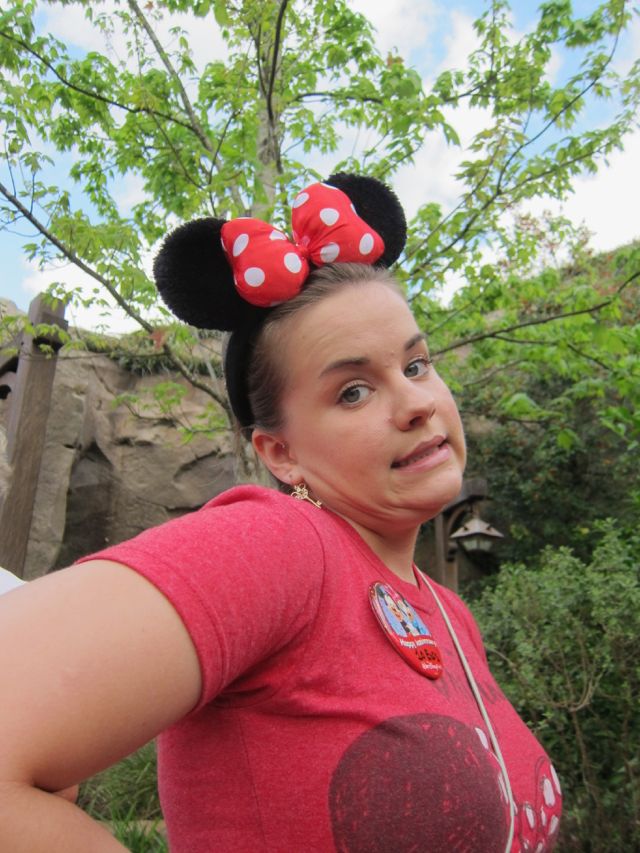 The mirror effect is probably the coolest part of this whole experience. Until you know what's coming, there is almost no hint at the way it is about to transform.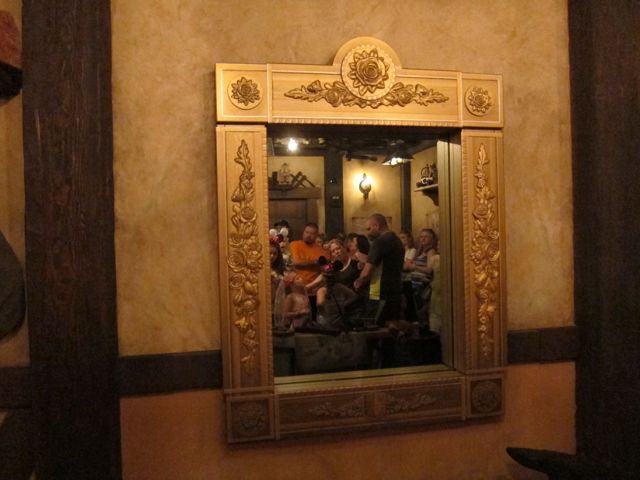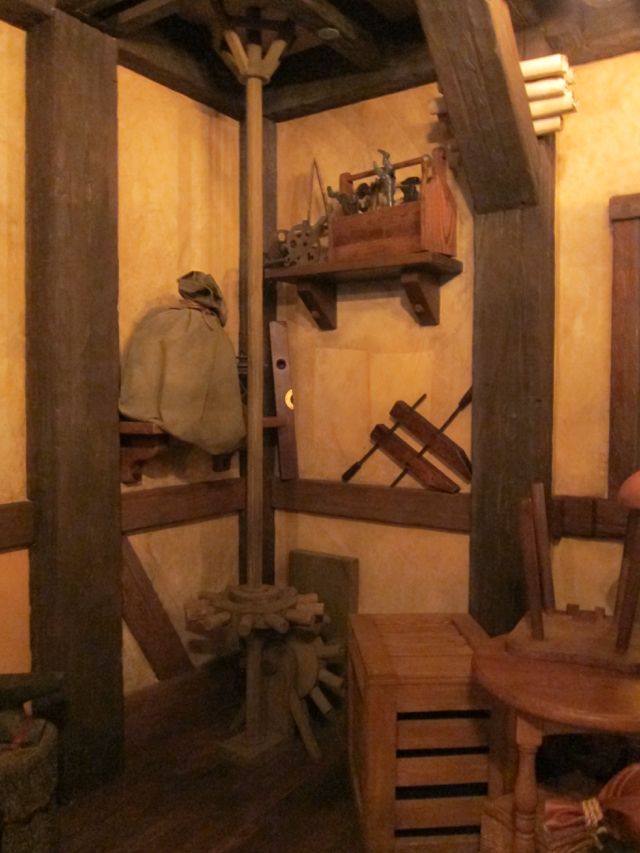 I also really like the animatronics in this attraction — both the wardrobe and Lumiere.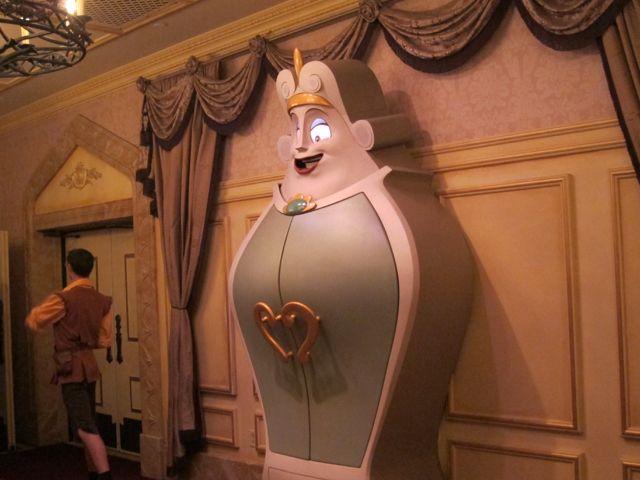 Maybe someday I'll be big and strong enough to be chosen as a suit of armor…
The whole show was really fun! I think this attraction is extremely well-done and entertaining for guests of all ages.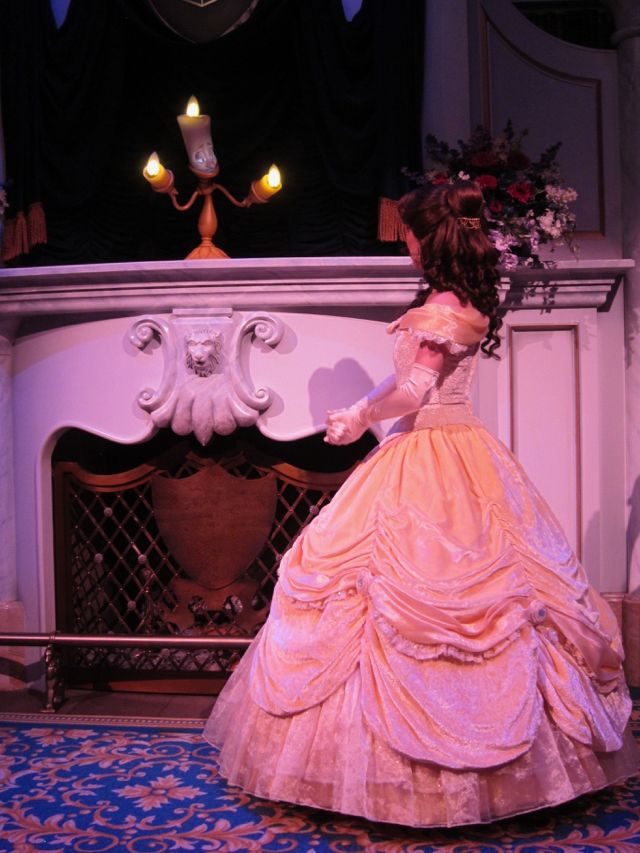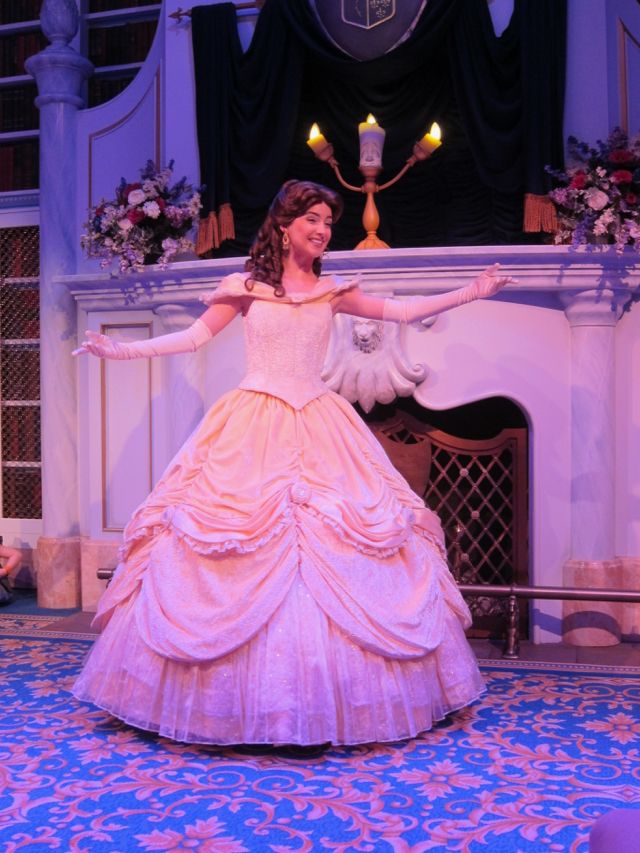 After exiting Belle's cottage, we walked back through Fantasyland.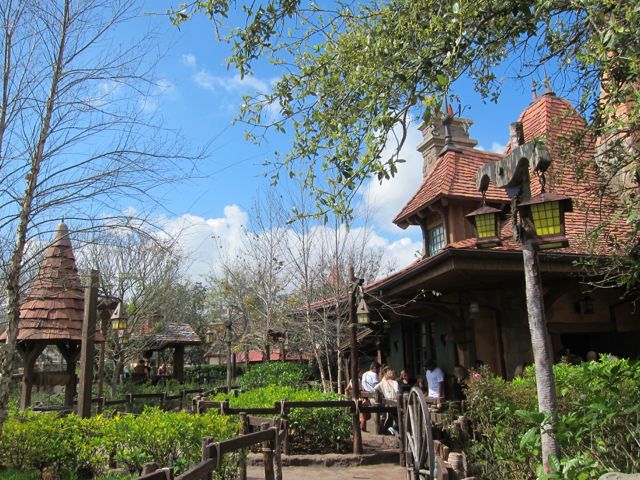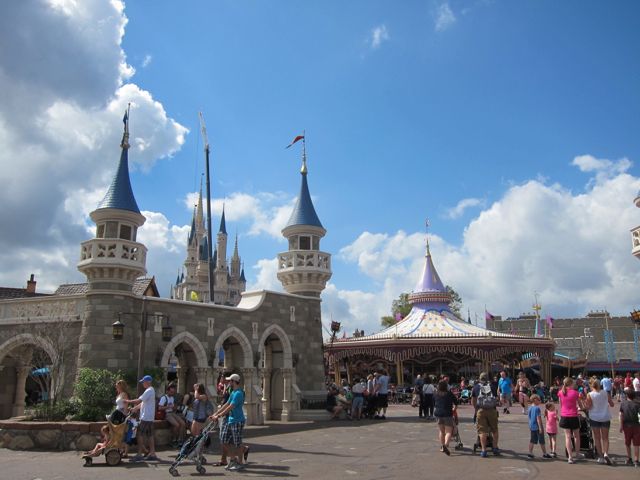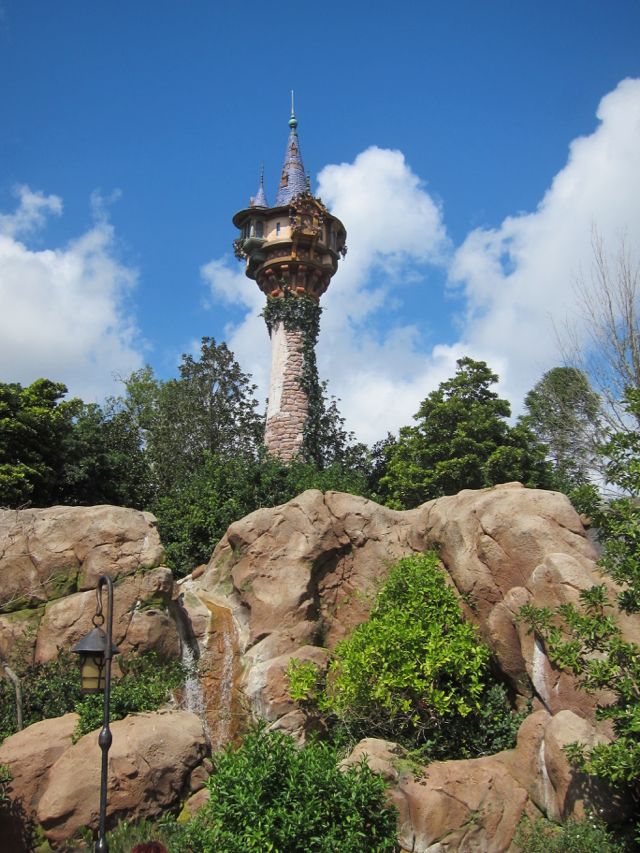 And then we kept walking through Liberty Square.
And finally, we walked all the way over to Adventureland.
We had another FP+ for Jungle Cruise.
I'm always taken in by this queue. It's definitely one of my favorites when it comes to theming.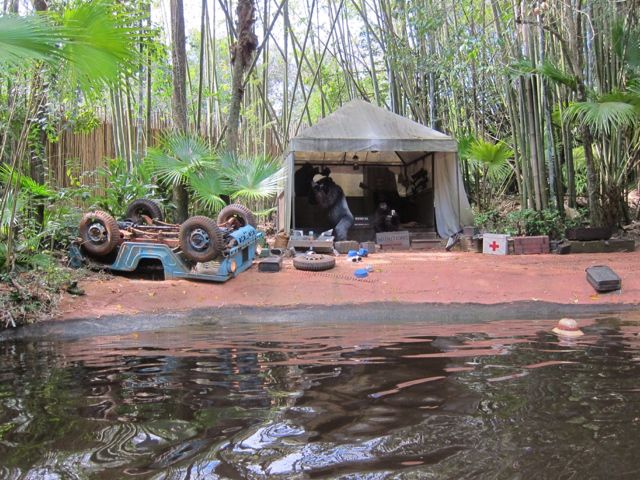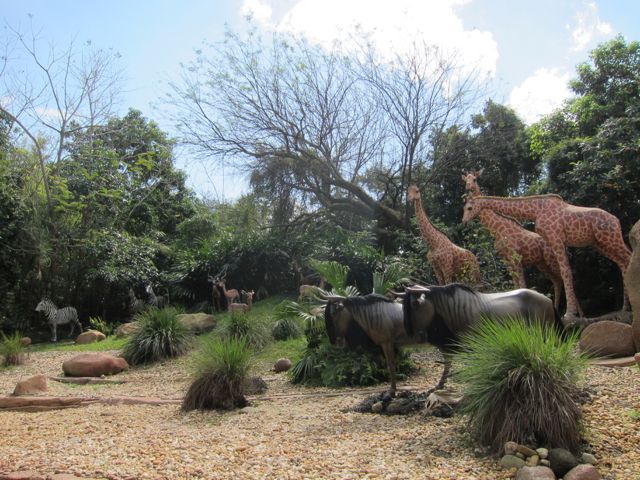 Look — it's the backside of water!!
After the Jungle Cruise we popped back out in to Adventureland.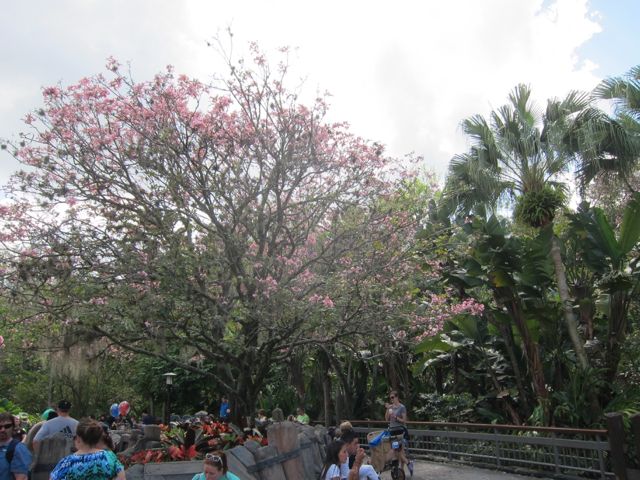 Then we went to the hub to admire the castle, take some pictures, and to generally wait until it was time for our lunch reservation.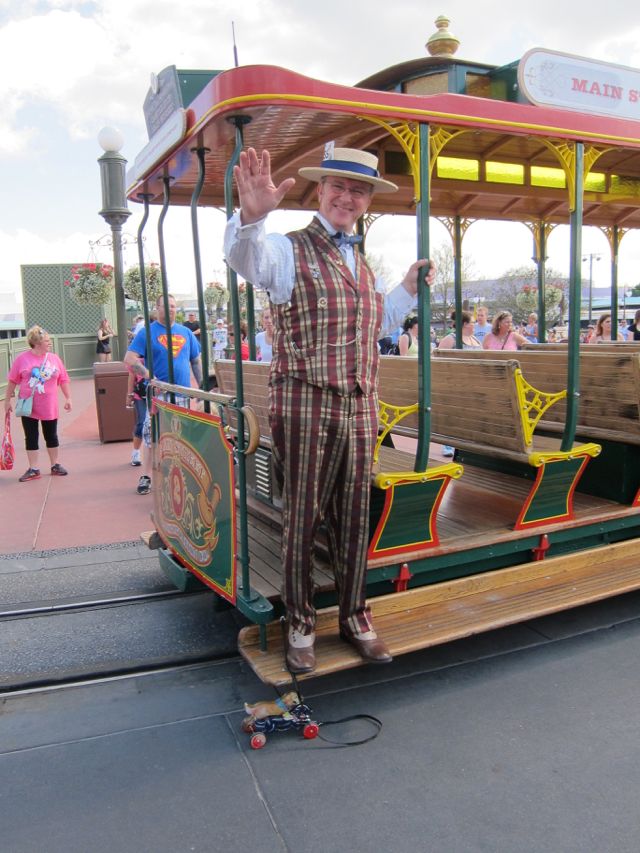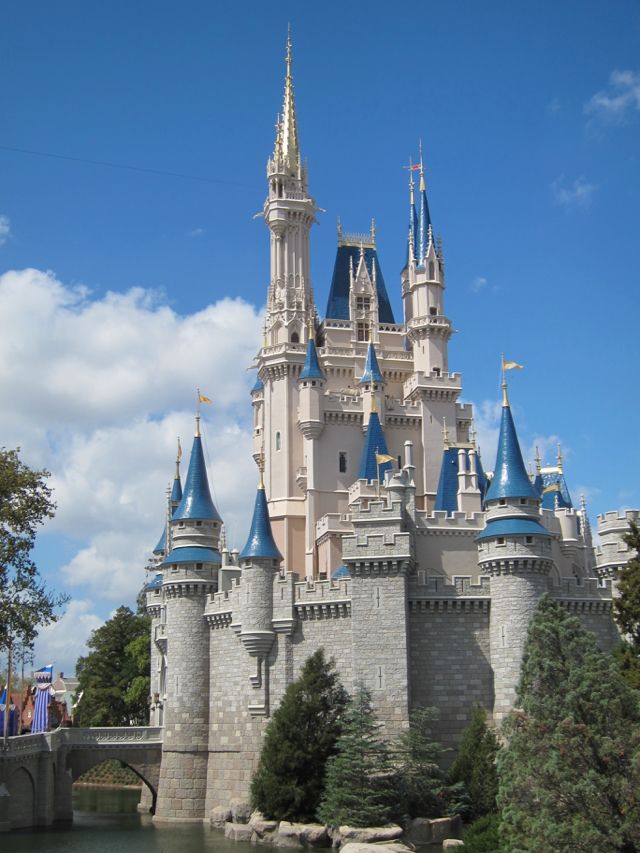 When it was close to time to eat, we went back into Fantasyland.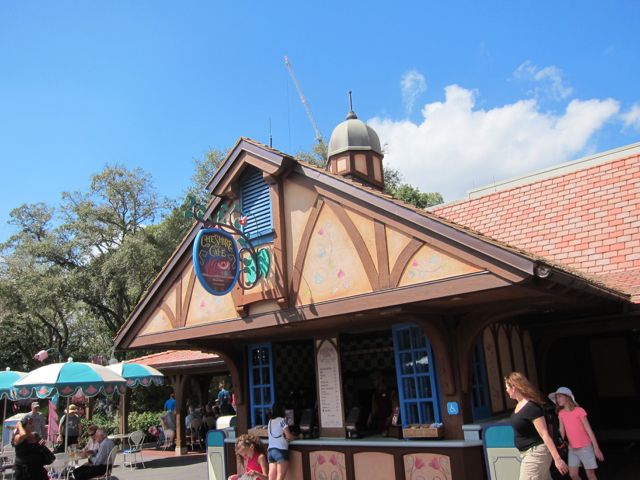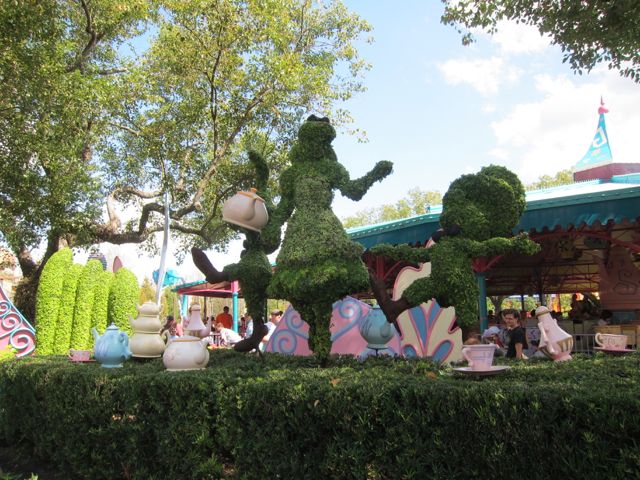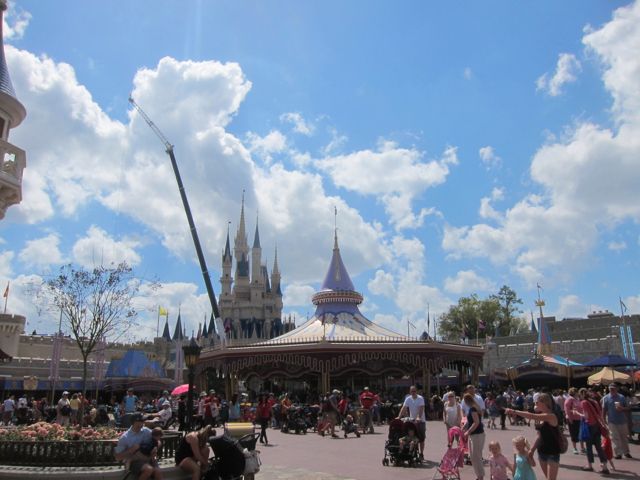 And finally, we started to walk across the drawbridge toward the Beast's Castle, where we would be dining in style this afternoon.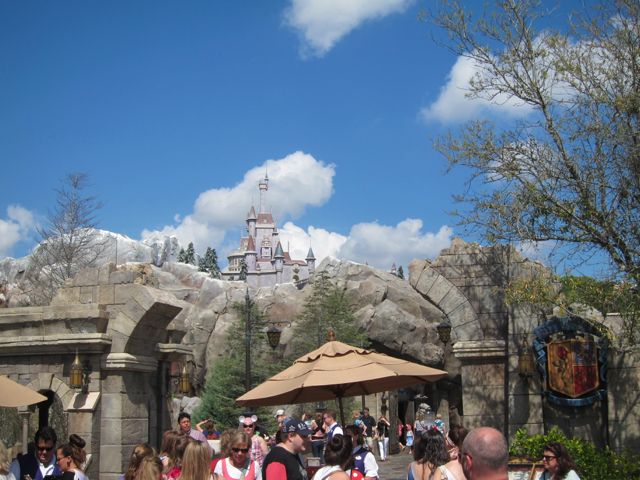 Previous Post | Next Post
Table of Contents
Support the Wandering Mouseketeers! Do your online shopping via our Amazon link!
Follow



Share