Chapter 12
Cauldrons and Broomsticks
---
Previous Post | Next Post
Table of Contents
The next set was the Potions classroom.
Interestingly, this set was only used for actual Potions lessons in the sixth film, but the shape of it looked so familiar because it was also used in the first movie as the third-floor corridor housing Fluffy!
I just really liked all the detail that went into the classroom and all of the various potions ingredients lining the walls, so here are several pictures of all that.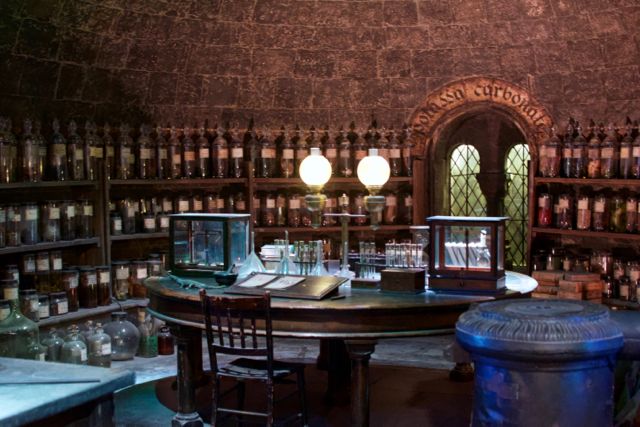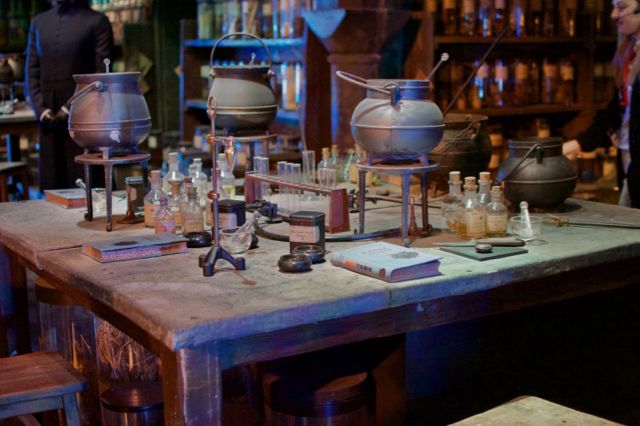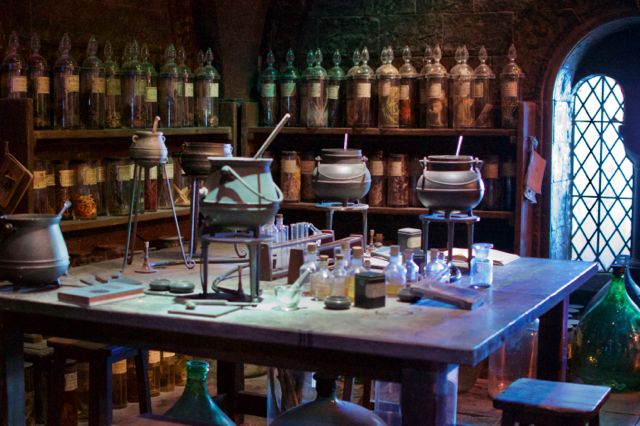 Here's Slughorn's costume.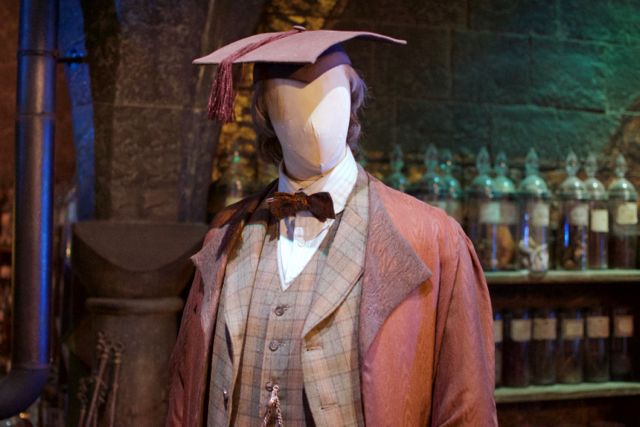 Look — it's the Half-Blood Prince's book!
And the Half-Blood Prince himself!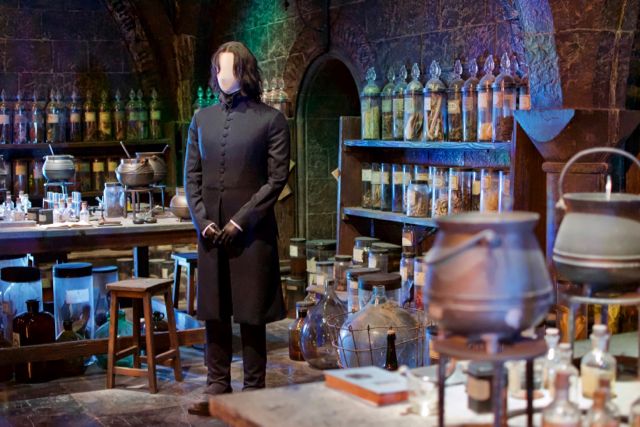 Tracy posed with Snape.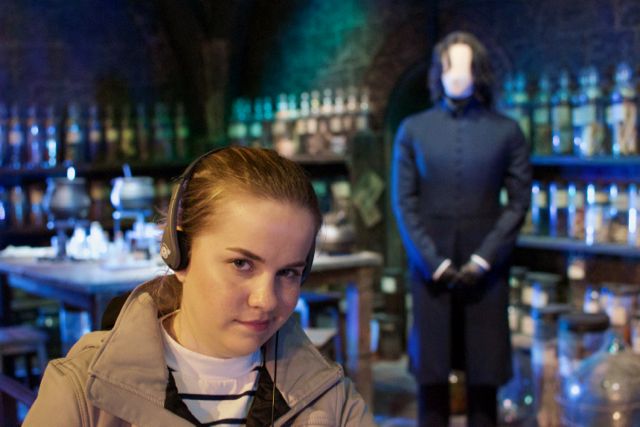 Here's a closeup on the book and some ingredients.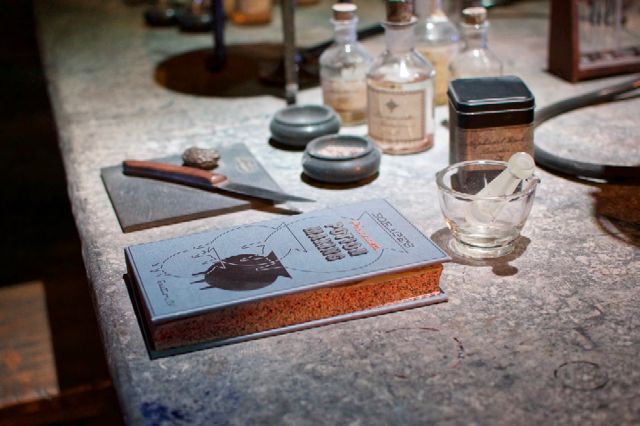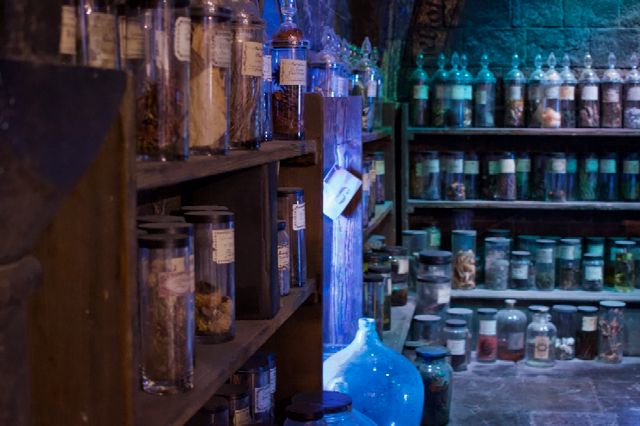 We were pretty psyched for this next display.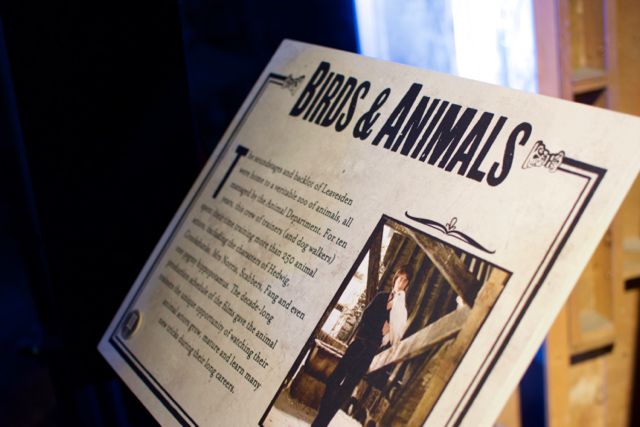 Obviously, it couldn't feature the real animals, but there were several bulletin boards with information about them. And first and foremost…
Other than Crookshanks, we also learned about Fang, Hedwig, and Mrs. Norris.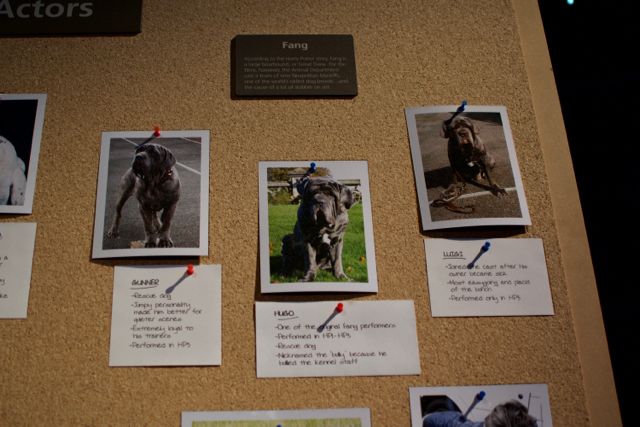 It's kind of crazy how many dogs they had to play Fang (and how they had several extras never seen on camera).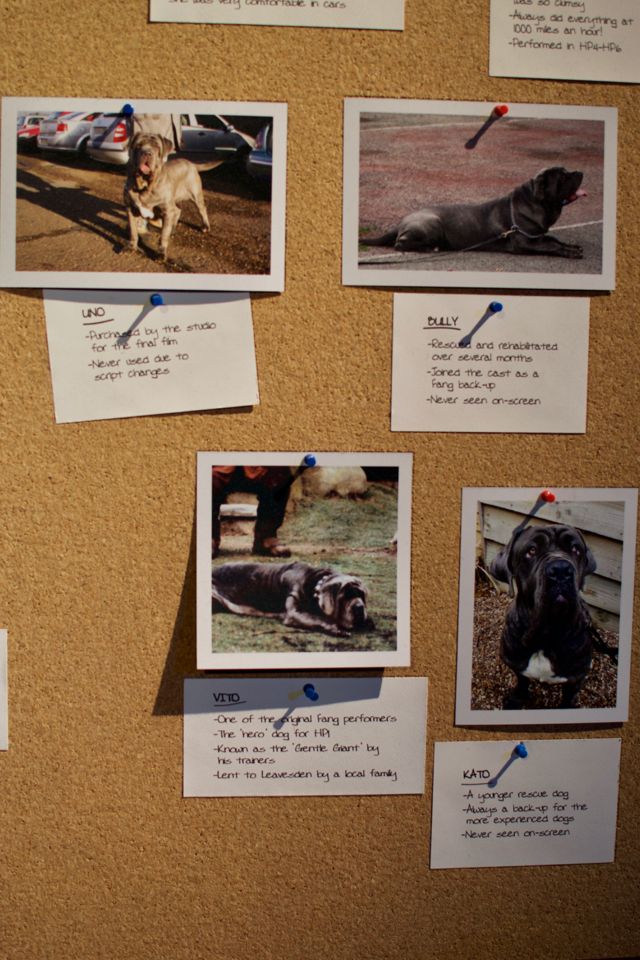 Working with the owls sounds like it was… challenging. There was a video playing next to the display about how they were tough to wrangle (and how they would bite). But I was still jealous of Harry for having one Hedwig solely trained to sit on his shoulder and be carried around.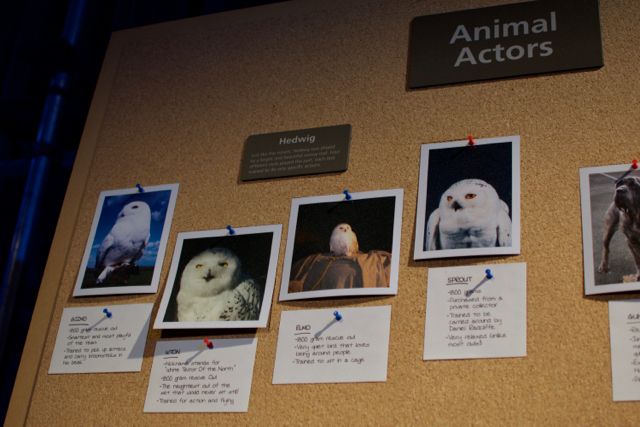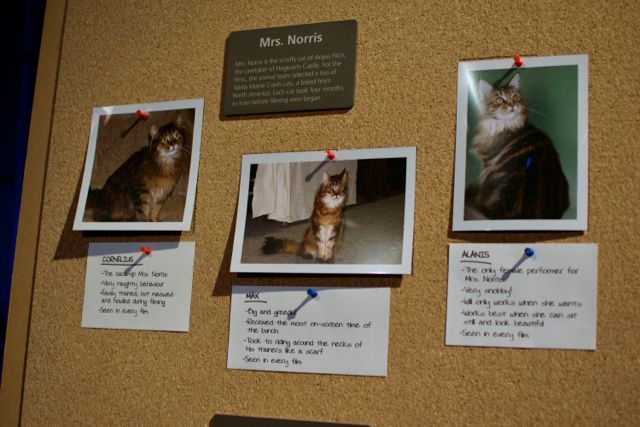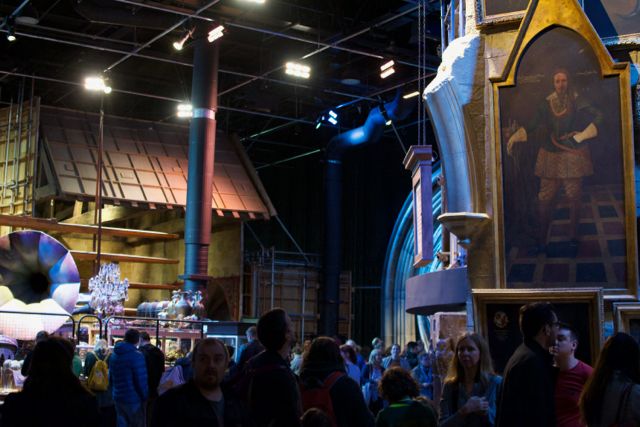 The Hagrid's Hut set was next.
I think this one might recently have been moved to the new Forbidden Forest area of the tour that just opened. Now we already have another reason to go back…
I like how they had a Fang stand-in!
I always remember when filming would start on a new Harry Potter movie, and the first news that would hit all the blogs was the fact that Hagrid's Hut had been rebuilt on some Scottish hillside. It also had a tendency to morph and grow with every new film.
For those who don't know, the difference between Special Effects and Visual Effects is that the former are done practically while the latter exist only in a computer. It was actually super impressive to look at the special effects displays and see how many of these enormous pieces were built for the movies. The Chamber of Secrets door was probably the coolest, in my opinion, but the Gringotts vault door was also really neat.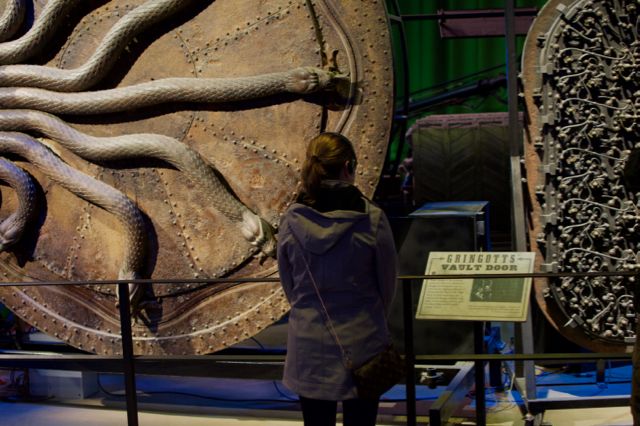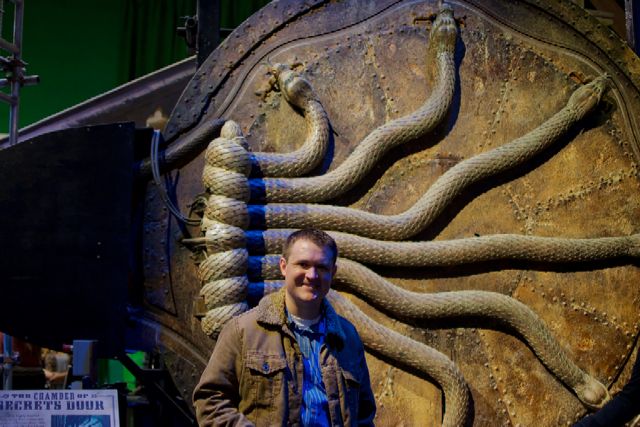 Here's the Hogwarts moving staircase. Sometimes I associate this with the school so clearly that I forget it was an invention solely for the films and not from the books.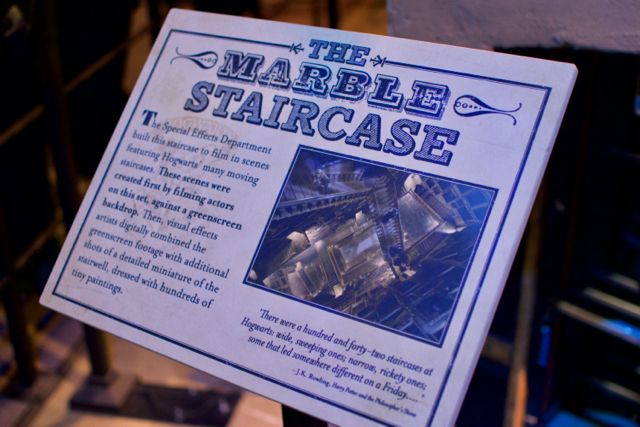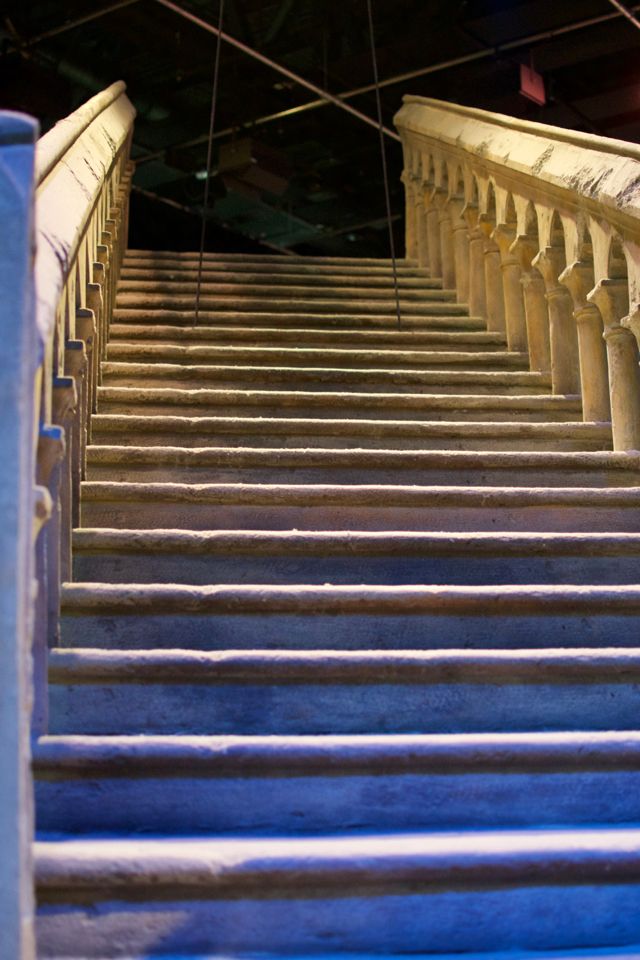 I mentioned the ridiculously large and complex telescope in Dumbledore's office, and here is the potion of it located outside that set.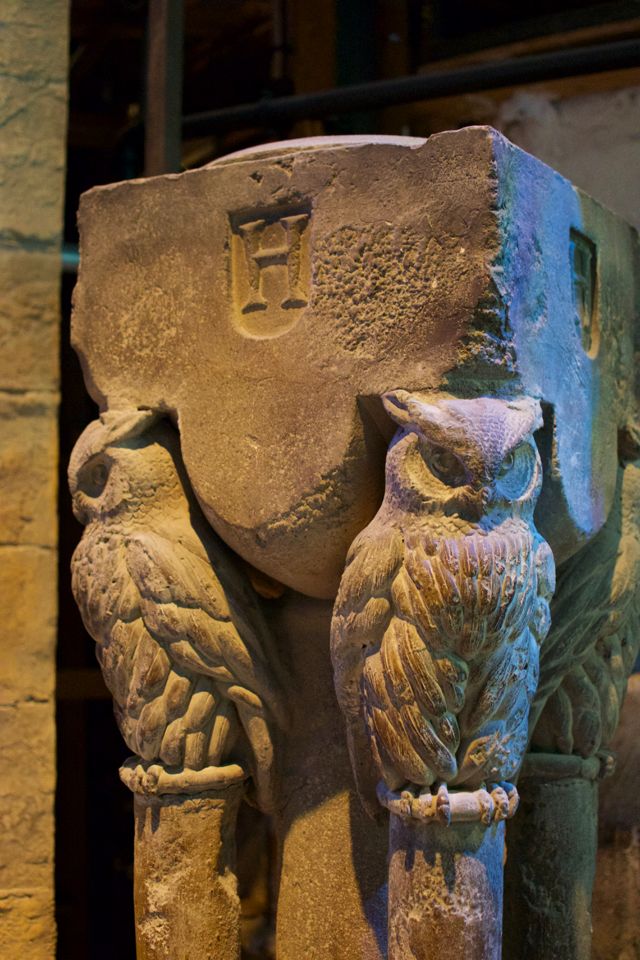 As we kept walking, we moved from practical effects over to some visual effects. There is an opportunity on the tour to ride on a broomstick in front of a green screen and get video of yourself doing so, but the line was ridiculously long (and we knew we weren't going to buy the video). So we walked past there to see some other green screen displays. Here's Moody's broom alongside a more generic one.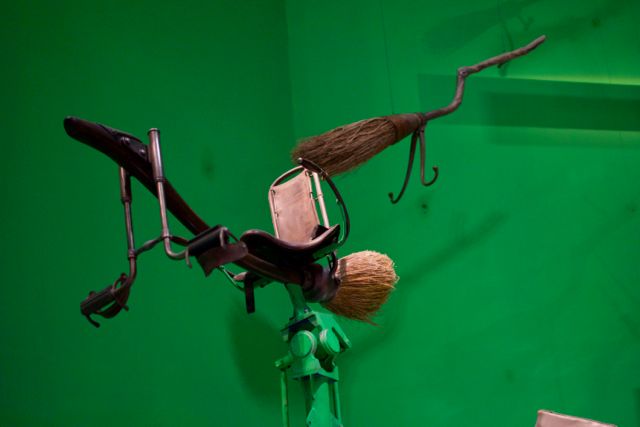 And here's a combination of special effects and visual effects wherein a prop like the flying motorbike was mounted on a motion rig and moved around in front of a green screen for those scenes.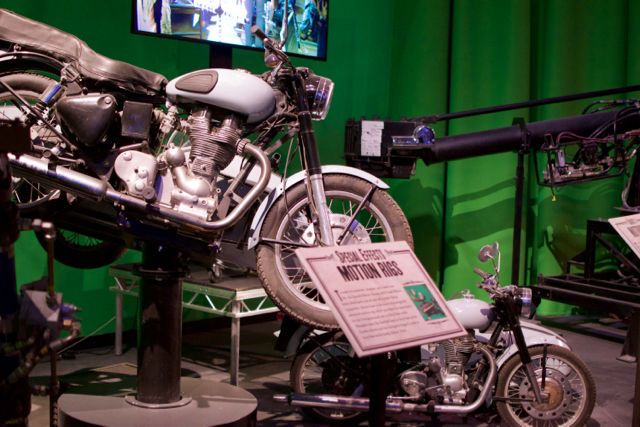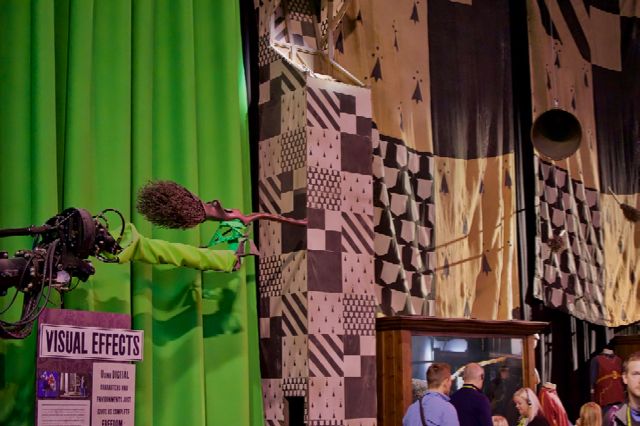 On the other side of the walkway were a few more practical effects. I think this was something where the lids of these trophies opened and closed on their own…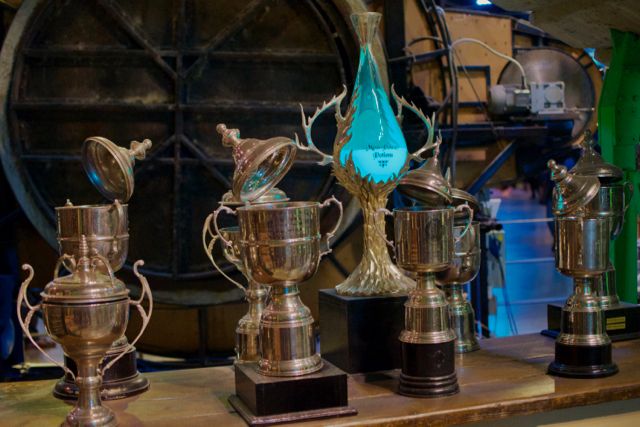 And then here was Mad-Eye Moody's trunk.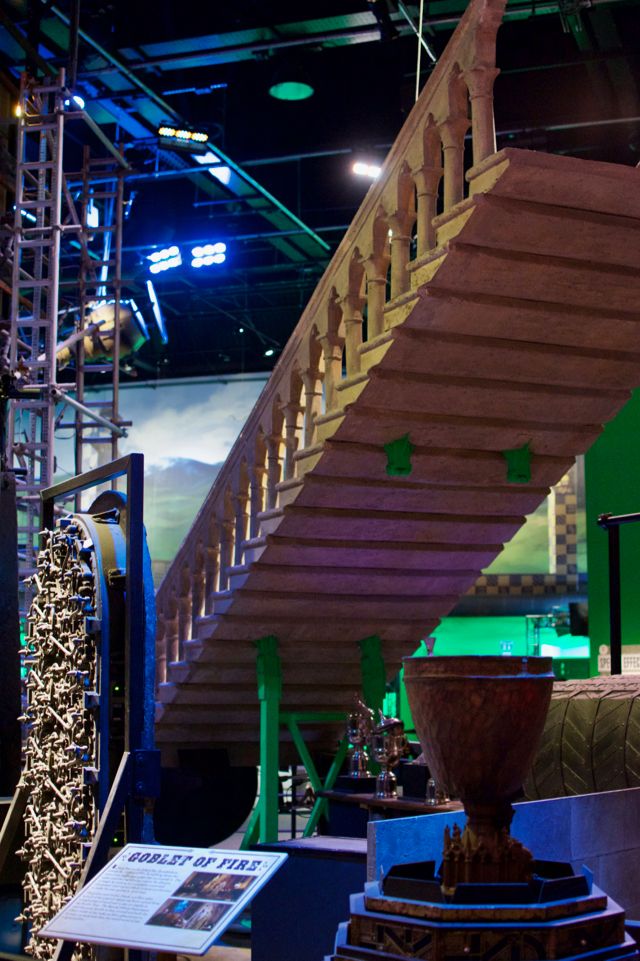 Lupin's suitcase that packed itself up at the end of the third film was also done practically.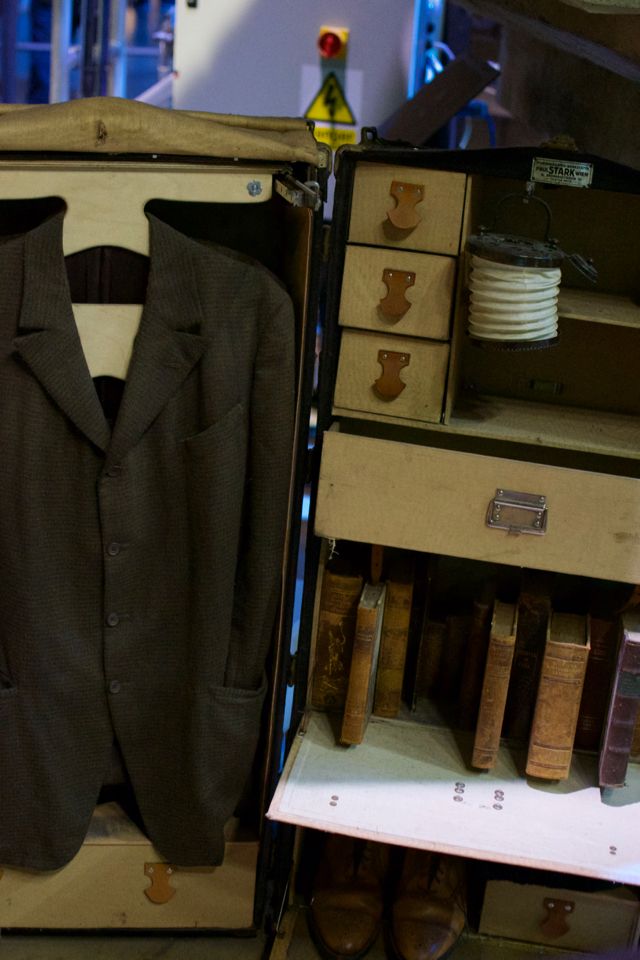 More quidditch was next. Here are a Firebolt and a Nimbus 2000.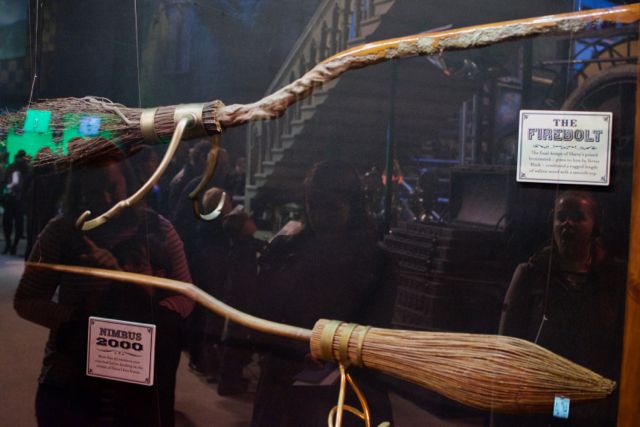 These are the balls released by Oliver Wood in the first movie.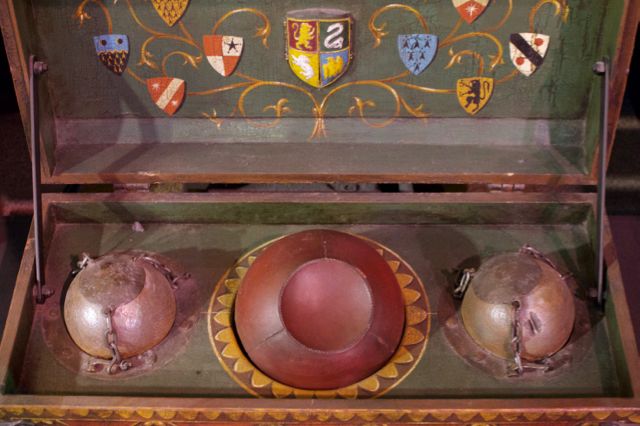 And more quidditch regalia.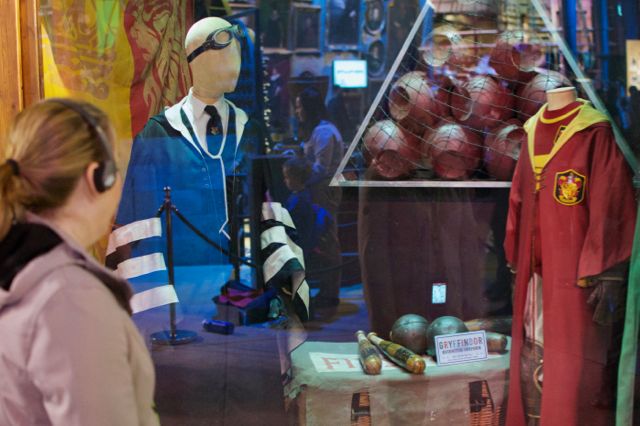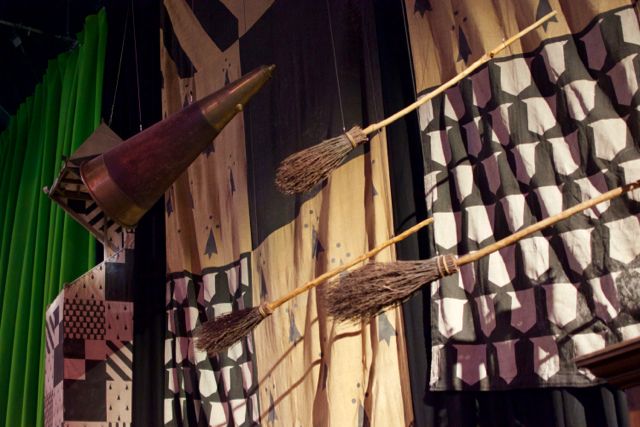 Previous Post | Next Post
Table of Contents
Support the Wandering Mouseketeers and get yourself a little something! Do your online shopping via our Amazon link!
Follow



Share