Chapter 29
Try the Grey Stuff, It's… Mediocre at Best
---
Previous Post | Next Post
Table of Contents
We had made two dining reservations at Be Our Guest Restaurant this trip. This lunch quick service slot was the first, and we also had dinner scheduled for one of our last days in the parks.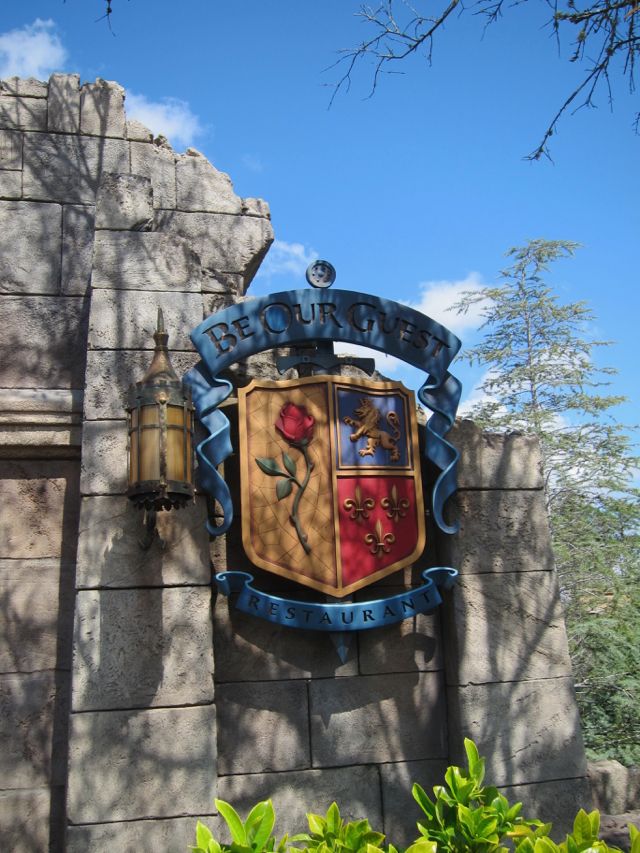 This was a dining location we were super psyched to see in person. While I always try to avoid spoilers about new additions for the most part, it was next to impossible to do so with Be Our Guest. It had been everywhere online and on social media for years at this point.
Still, there's something about being there in person that simply seeing pictures can't really convey.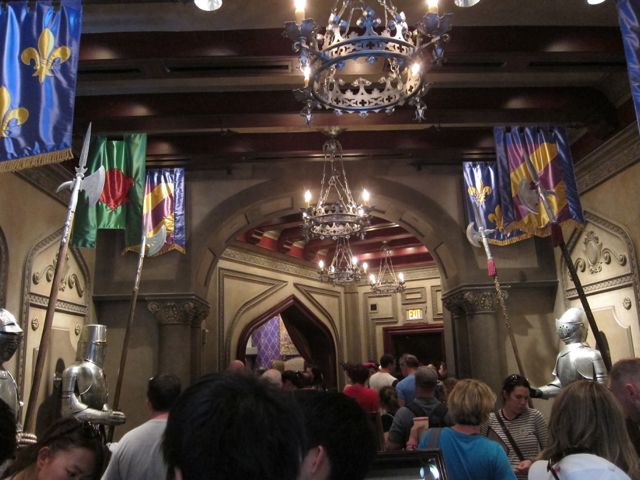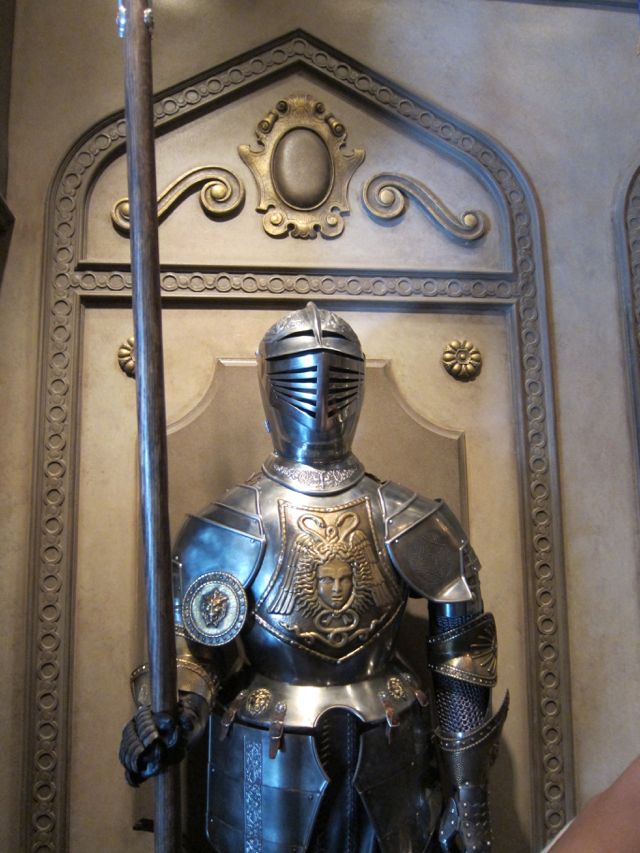 We probably should have made our food order in advance because we basically knew what we were going to get. And yet, we hadn't. So we did have to go through the relatively lengthy ordering line.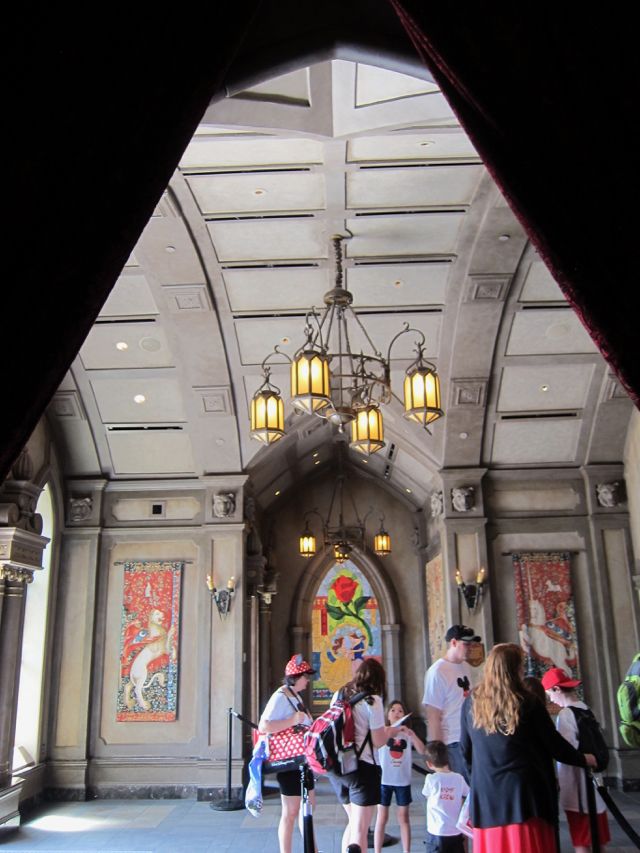 The kiosk system worked pretty well for us and didn't add too much extra time to our wait.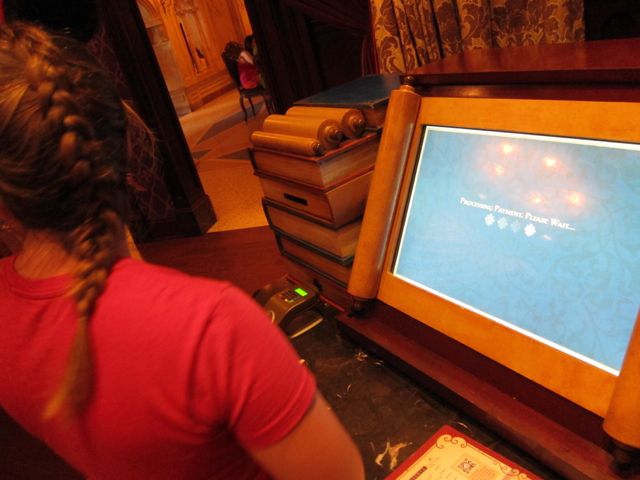 Of course, the ballroom was the big reveal we were most looking forward to. And it did not disappoint.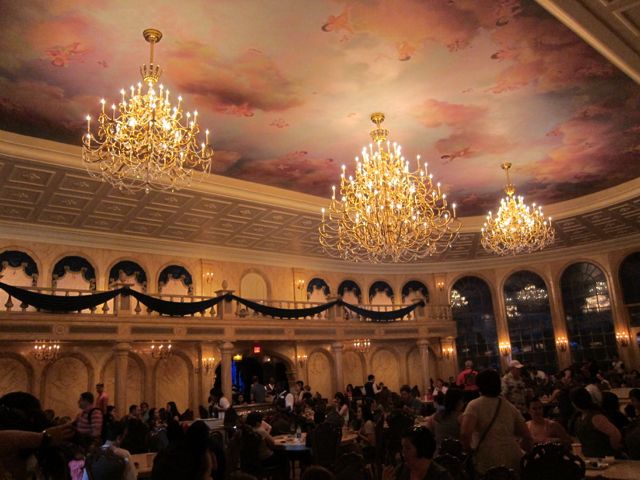 The grandeur and opulence are super impressive.
The restaurant was very crowded at peak lunchtime, so we couldn't actually sit in the ballroom. But our table in the library was very nice as well. Here is the dancing Belle and Beast centerpiece.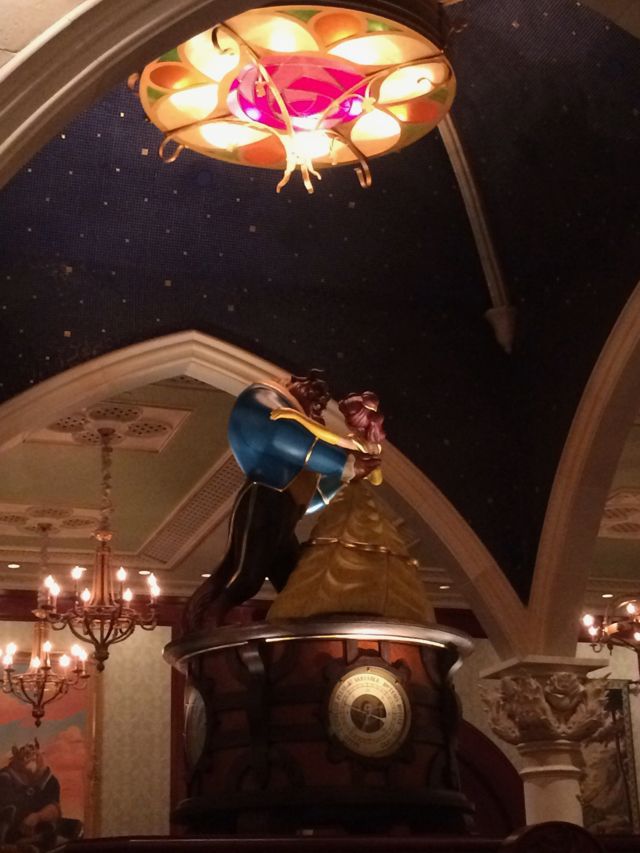 For food, we both got the Croque Monsieur (or the "Crock Monster" as pronounced by the SeeYaReelSoon Disney vloggers).
The sandwich was good, though basic. It's hard to deny that this is a really expensive grilled cheese with ham, but it was still the best looking thing on the menu. The fries, on the other hand, were very unimpressive and pretty lukewarm by the time they reached us.
Now, of course, the menu item everyone has to try at Be Our Guest is the infamous Grey Stuff. Here it was atop a chocolate cupcake.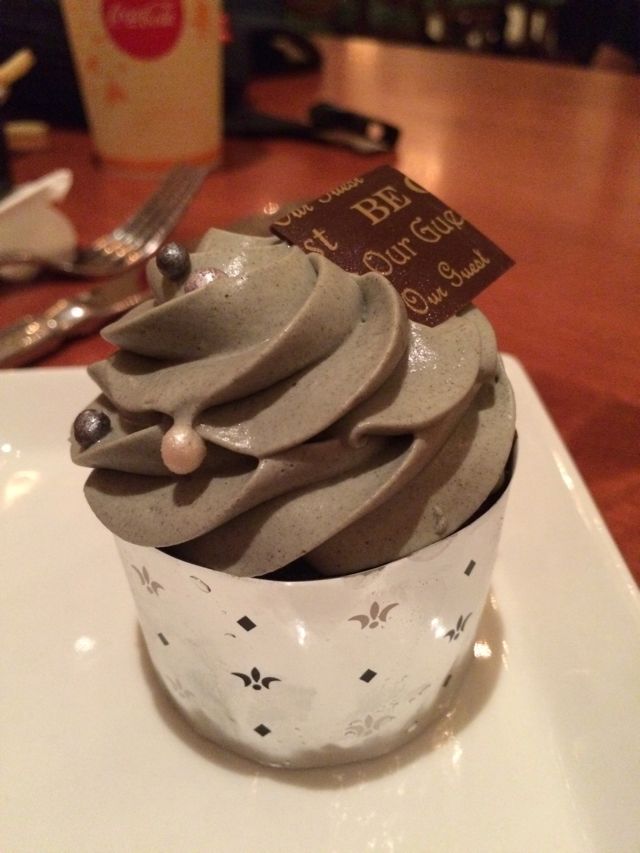 And… no idea what all the fuss is about. Like truly and absolutely perplexed. I am completely convinced that this was just buttercream frosting with a some grey food coloring in it. It didn't taste special at all. When I've seen recipes posted online, they include ingredients like vanilla pudding and crushed up Oreos — both of which you would expect to add weight to the overall composition of the Grey Stuff. But this was also totally light and airy. Again, just normal cupcake frosting dyed grey. We seriously wondered if we had somehow missed a memo that the cupcake Grey Stuff was different from the one on a plate that everyone raved about when the restaurant first opened.
But anyway, back to decor.
After we finished eating, we went through the rest of the dining room to look around and take photos.
It was snowing!
I thought the West Wing was pretty cool too.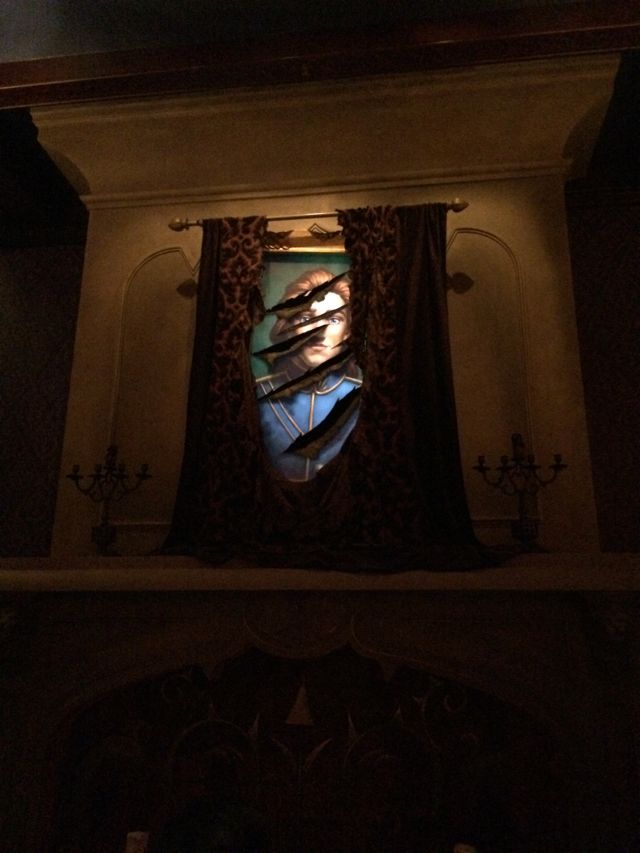 It's interesting looking at these pictures with a current mindset and thinking about the new Beauty and the Beast live-action film (which we finally saw last week). Just as Be Our Guest brought the animated castle locations to life, so did the new movie.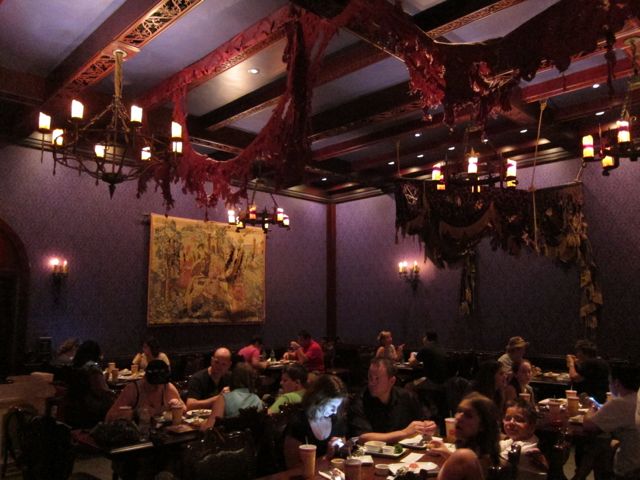 Here's the obligatory ballroom selfie.
On our way out of the restaurant, there was finally no one standing in front of this lovely mural.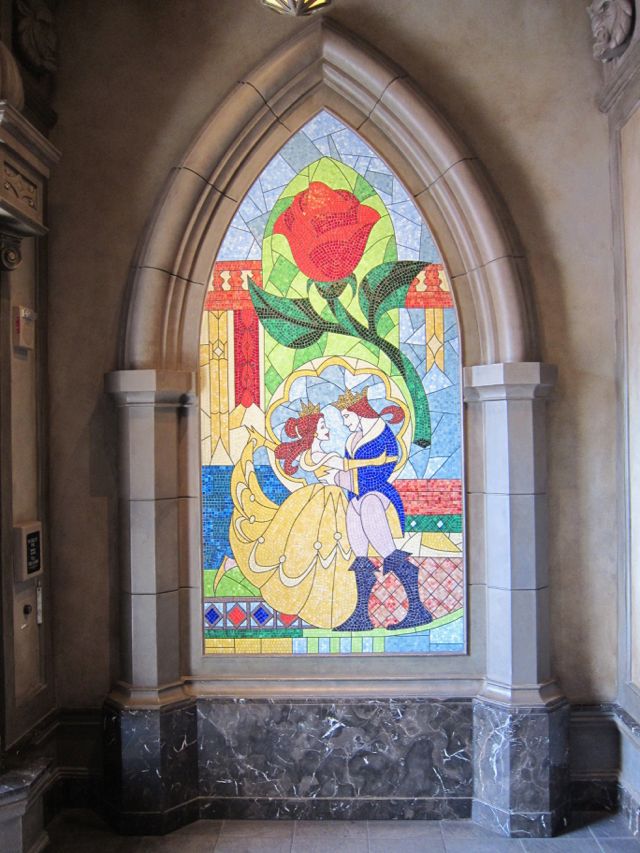 So, our overall thoughts on Be Our Guest? I definitely liked the restaurant. I think the atmosphere is incredible and done with stellar attention to detail. As for the food, it was relatively so-so. If it's one of the best quick service spots in the Magic Kingdom, it's only because the quick service options at that park are generally awful. We actually decided soon after lunch here that since we had gotten to enjoy the ambience of the place during this meal, we didn't really think it was worth it to return for dinner and pay really high prices for a table service meal. So we canceled that ADR and made other plans.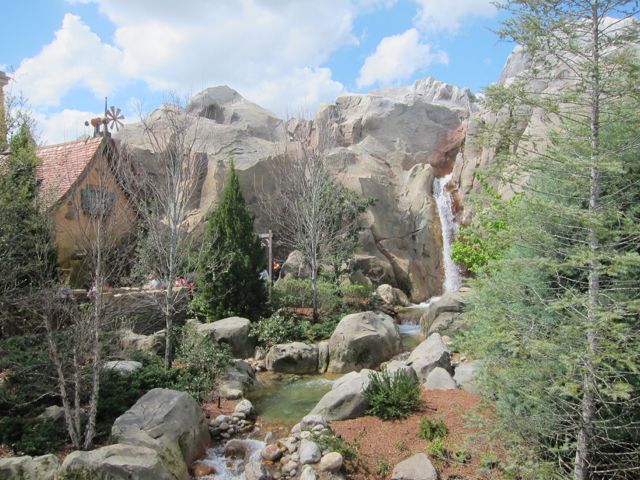 After lunch, it was time for another ride on the Seven Dwarfs Mine Train.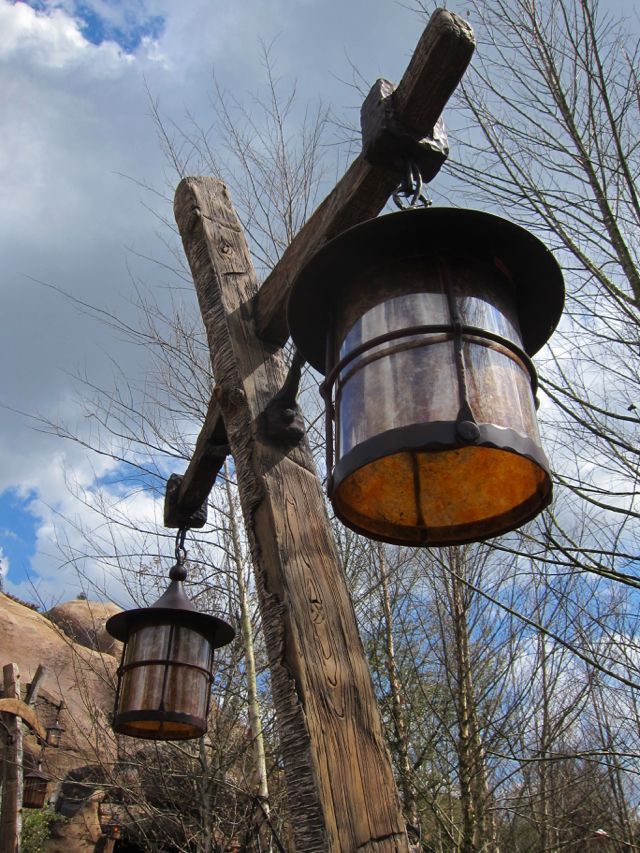 Then we continued to walk through Fantasyland.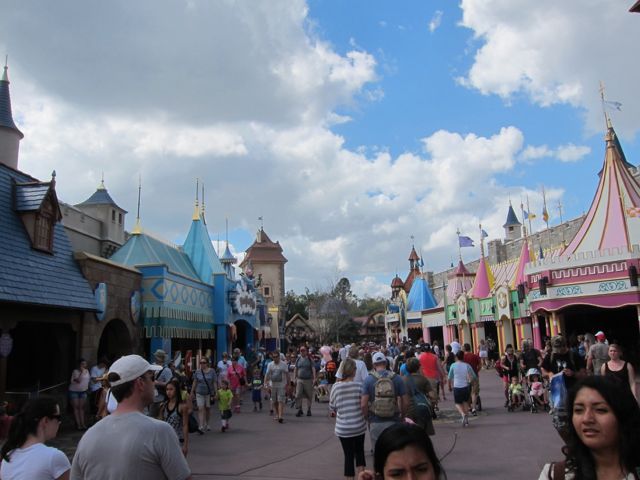 Upon entering Liberty Square, we popped into Momento Mori for the first time. There's so much great Haunted Mansion merch there!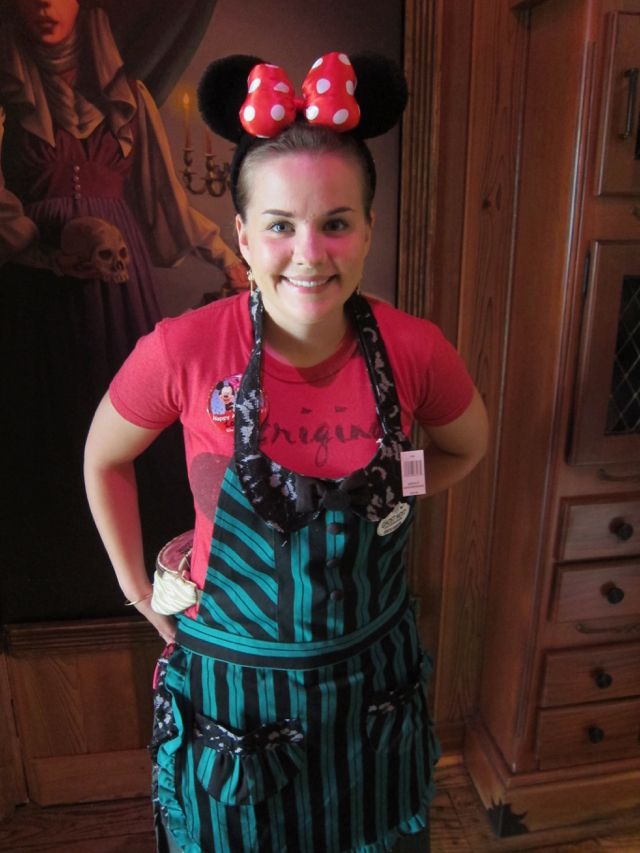 We continued through Liberty Square and walked over to Adventureland.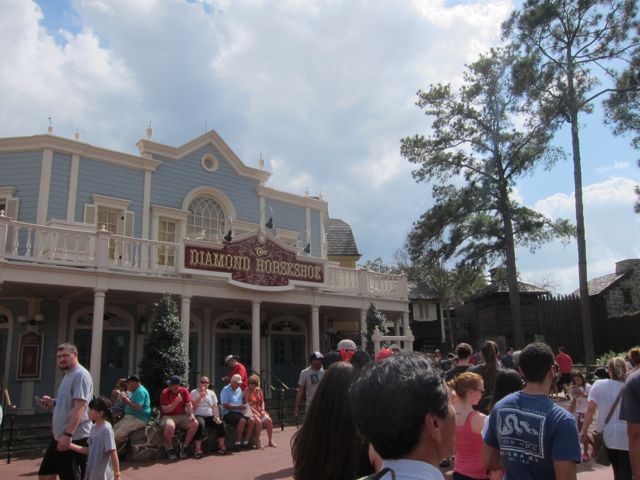 There, we had another FP+ — this one for The Magic Carpets of Aladdin.
Sometimes I forget just how many neat details are included on this basic spinner attraction.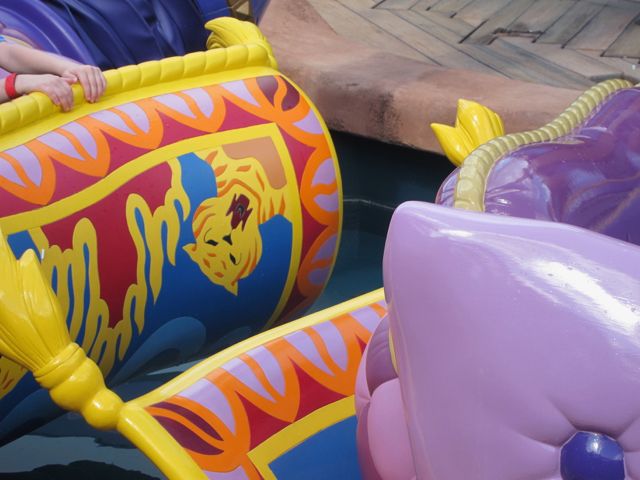 Even Gelatoni clearly enjoyed his ride.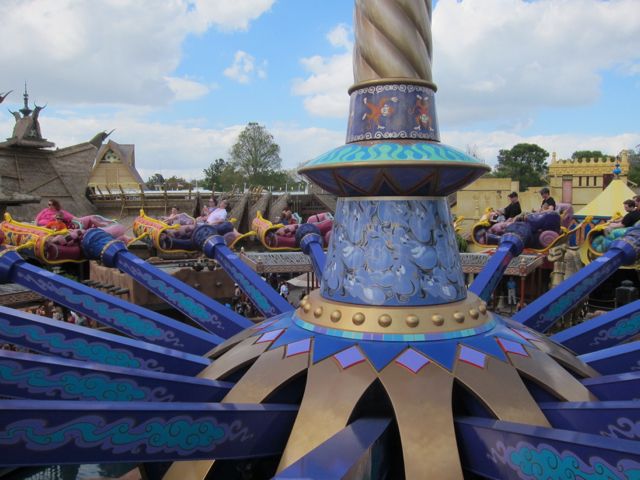 Previous Post | Next Post
Table of Contents
Support the Wandering Mouseketeers! Do your online shopping via our Amazon link!
Follow



Share