Chapter 13
These Days Are Dark
---
Previous Post | Next Post
Table of Contents
The Burrow set looked just as welcoming as you would expect.
I basically wanted to go take a seat at their table and hang out with the Weasleys.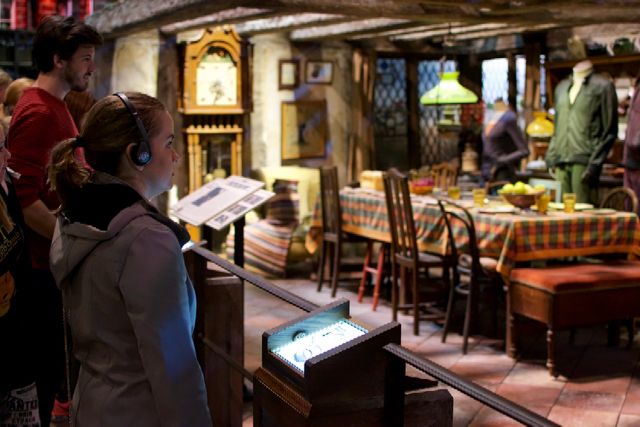 You can see in the background that several of the magical home items featured at The Burrow were actually practical effects. That pan really cleaned itself.
The knife also automatically chopped carrots.
Here are the dragon-skin jackets worn by the Weasley twins (RIP Fred) and one of Ginny's costumes.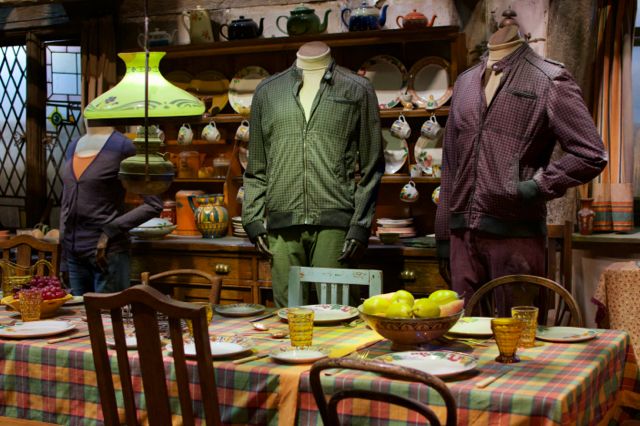 Molly's knitting needles were another prop that actually worked — just like magic!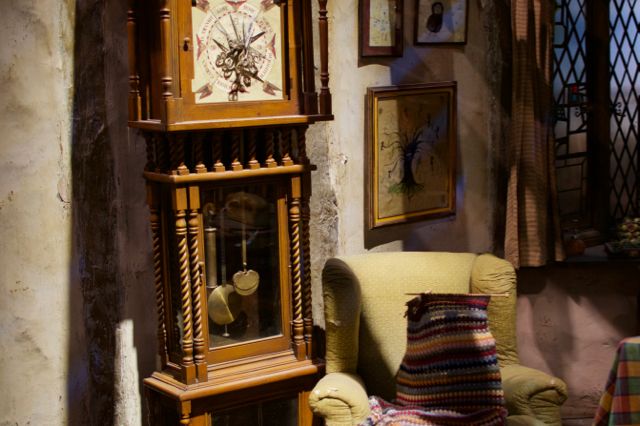 Of course, who doesn't want a Weasley clock in their house??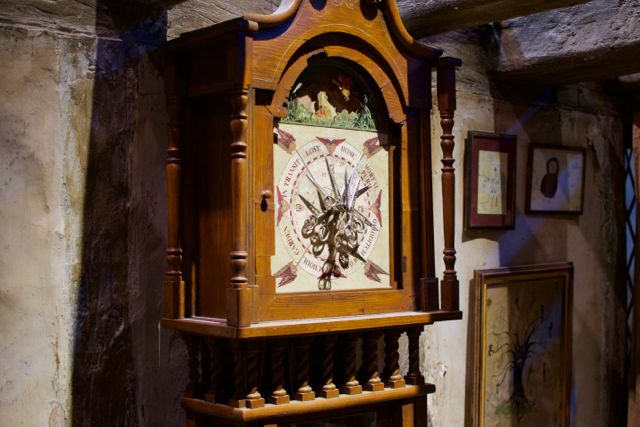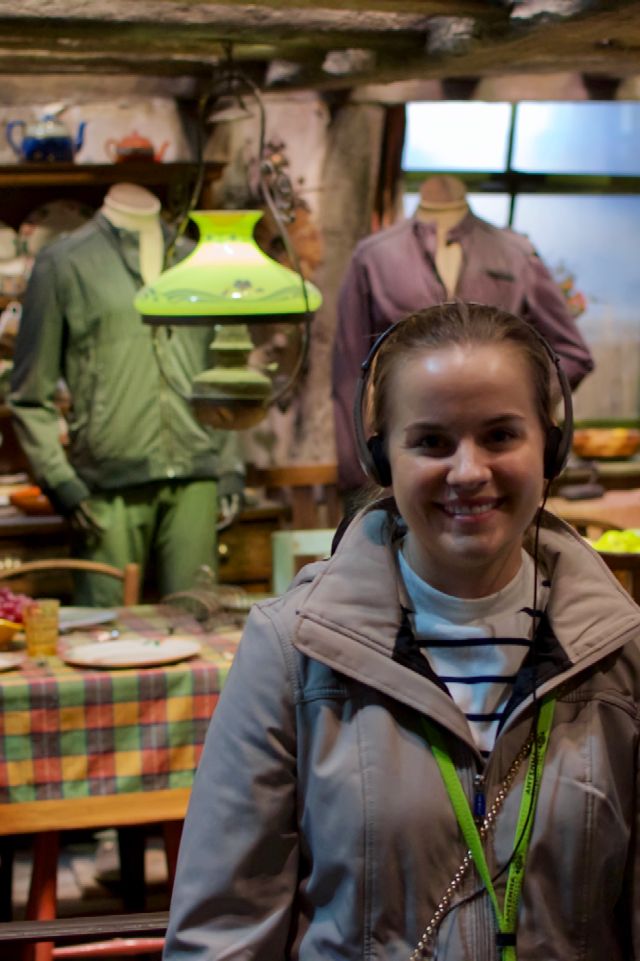 The Burrow was like a last vestige of happiness and hopefulness about the magical world, and the next section of the tour was a bit darker. First, there was a display of all the horcruxes.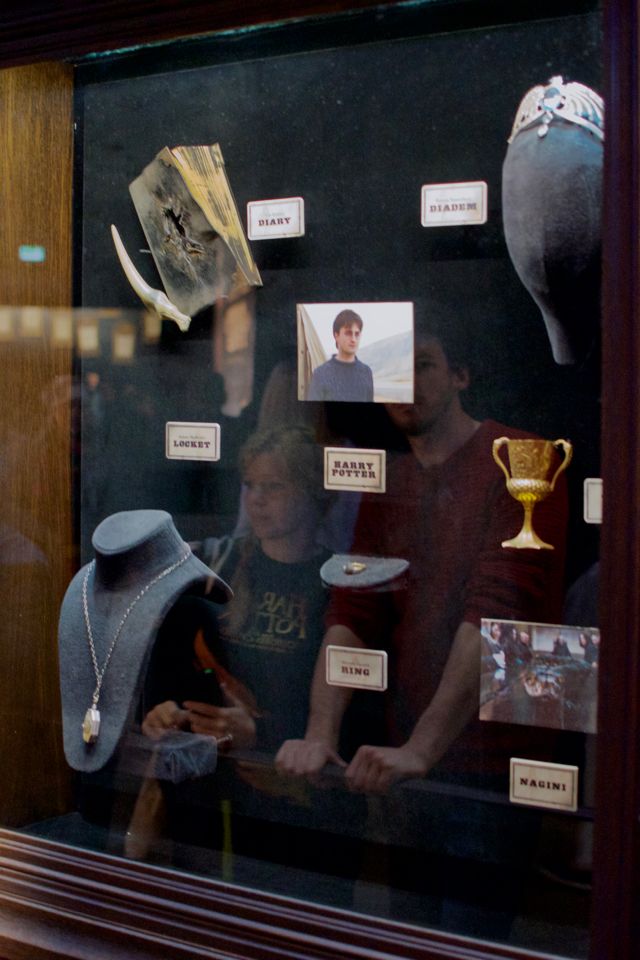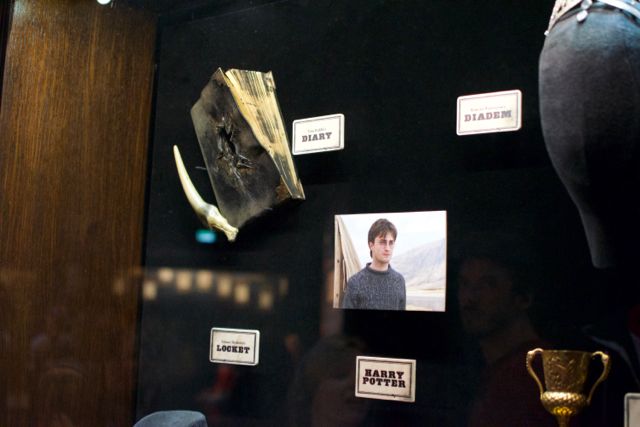 Next, we rounded a corner into Malfoy Manor, where Professor Burbage was being hung upside down while the Death Eaters and Voldemort had a meeting.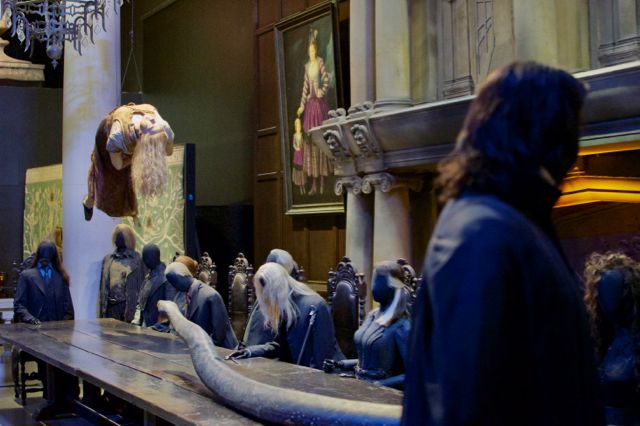 Voldy's robes are the most interesting to see in person because they are actually green in real life (as opposed to all the black robes around him). But something in the filmmaking gave them the sort of creepy charcoal color they have on screen. There was also something on one of the plaques about just how lightweight his costume materials were, because they needed to flow so much that they could give him the illusion of being barely clad.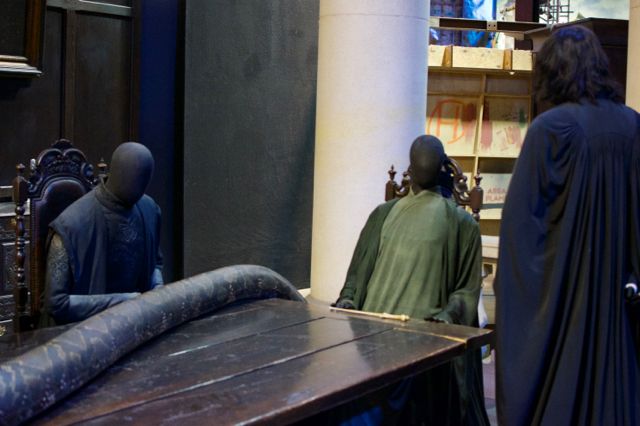 Here's a closeup on Charity. This was a "life-cast" done of the real actor that the filmmakers could then abuse as much as necessary. Later in the tour, we'd also see the life-casts done of Hermione, Dumbledore, and a few others.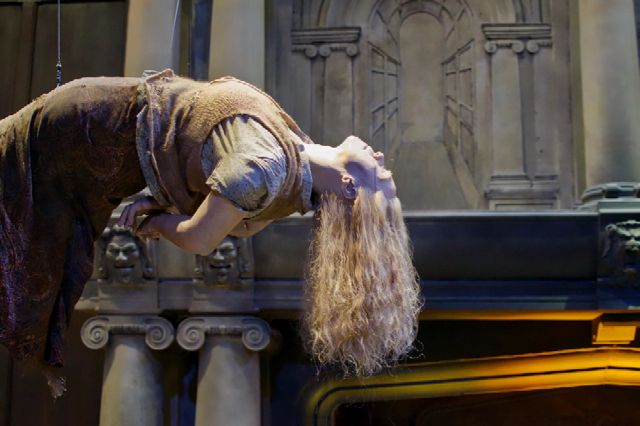 Uh-oh. It's a vanishing cabinet.
Here were various dark objects from Borgin and Burke's.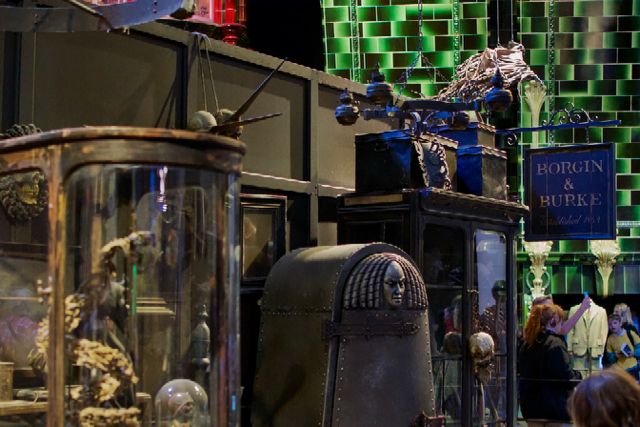 Each of the Death Eater masks were a little different and gave them all a unique creepiness.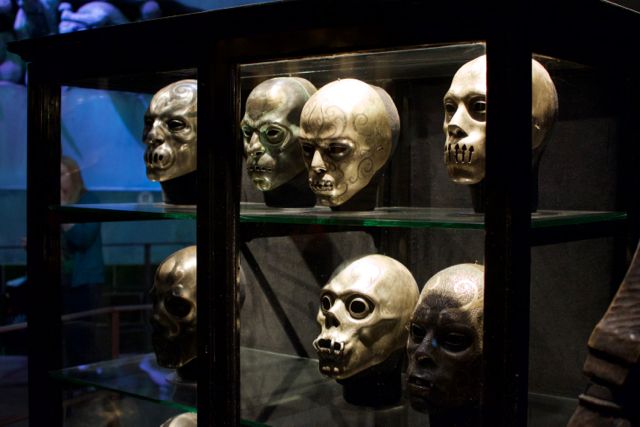 Up above the main gallery was the grave of Tom Riddle Sr. What a creepy headstone…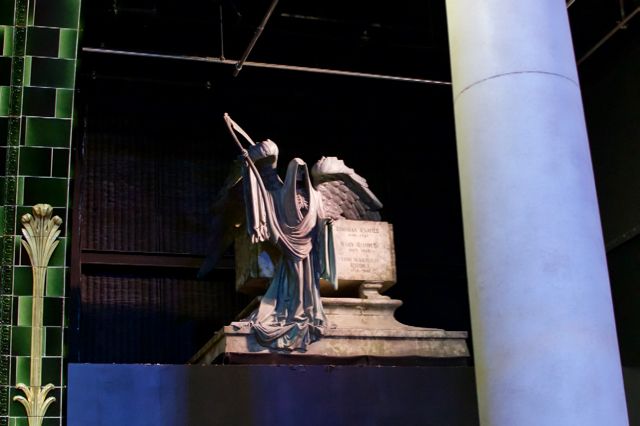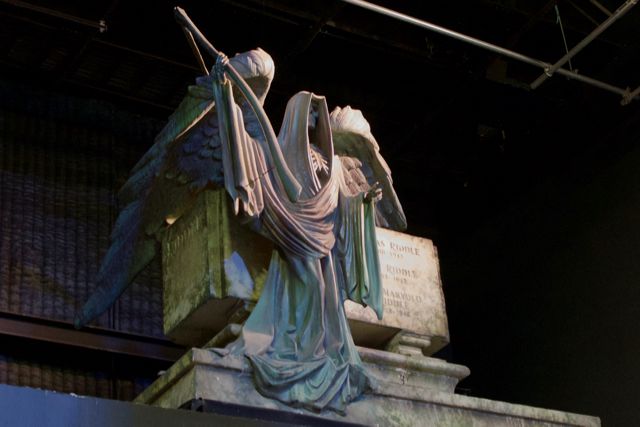 And below it was the Black family tree tapestry.
The texture of this was so neat.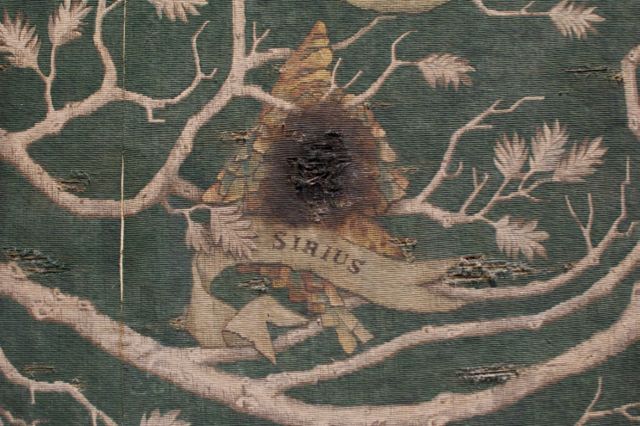 Up above, a Dementor was creeping on us and threatening to give us a kiss.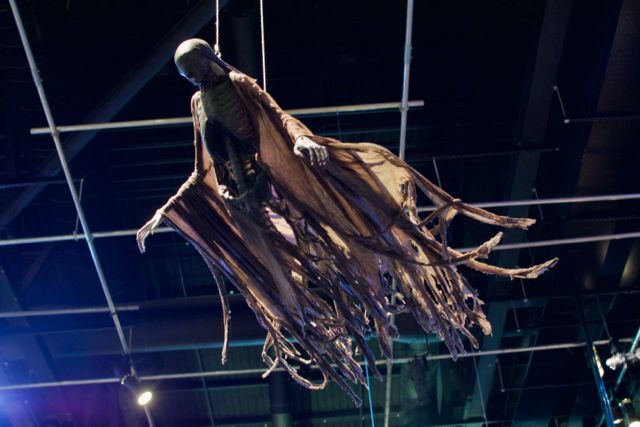 The Ministry of Magic fireplaces were super imposing.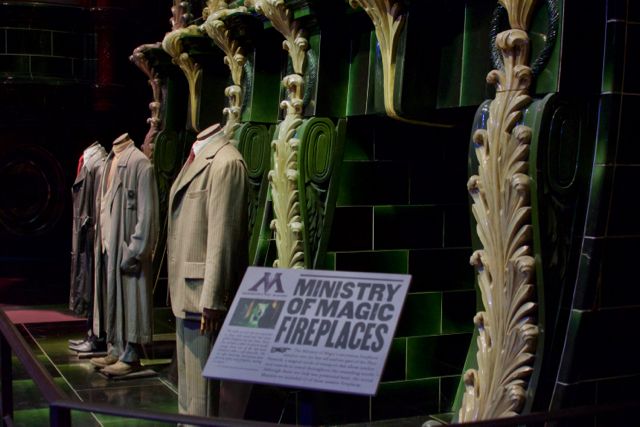 Even though there were only a couple on display, their height was crazy.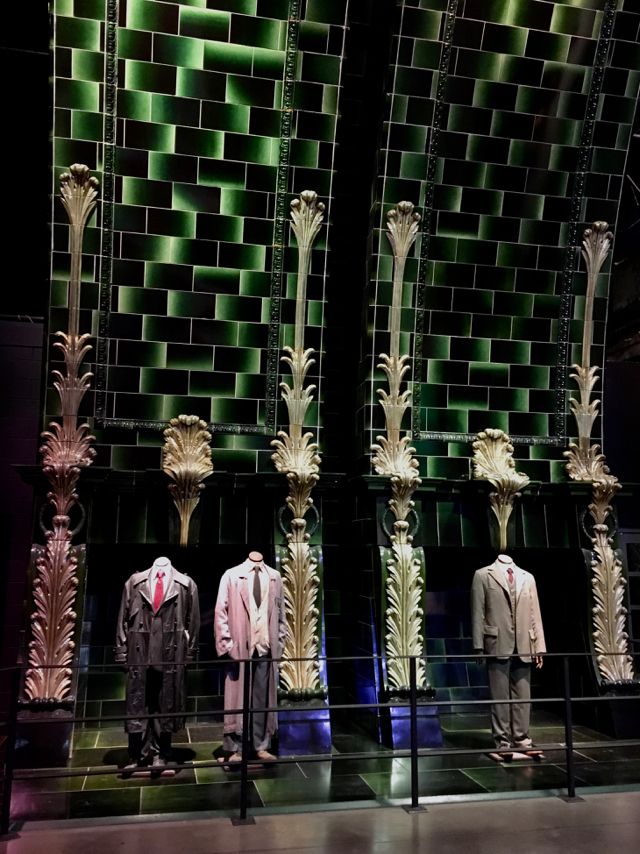 Same with this other Ministry set. I remember hearing once that they built the Ministry of Magic on the same soundstage that once housed the Chamber of Secrets set because it was the only one cavernous enough.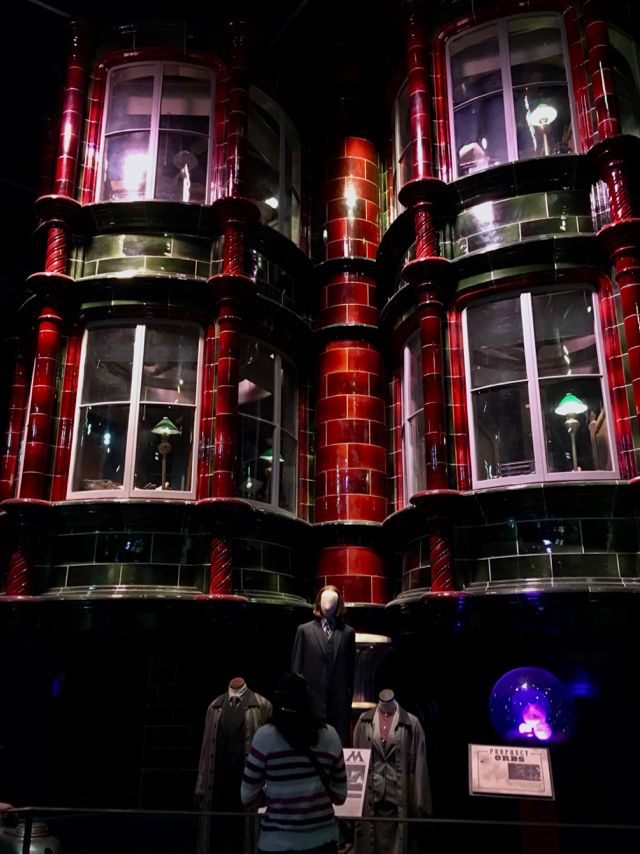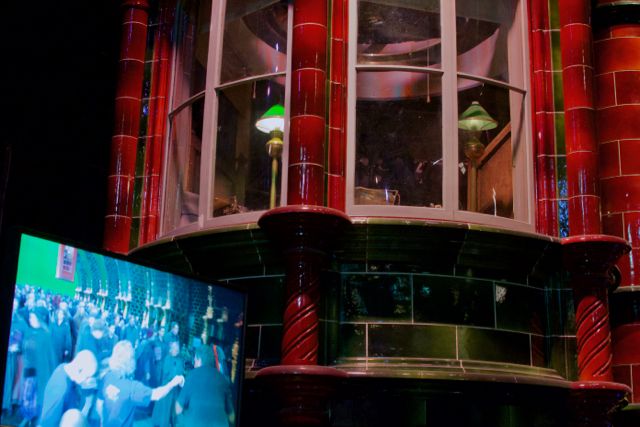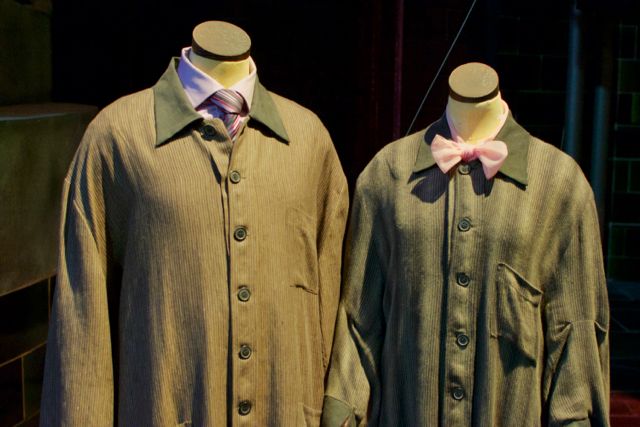 Garish pink lines the walls of Umbridge's office.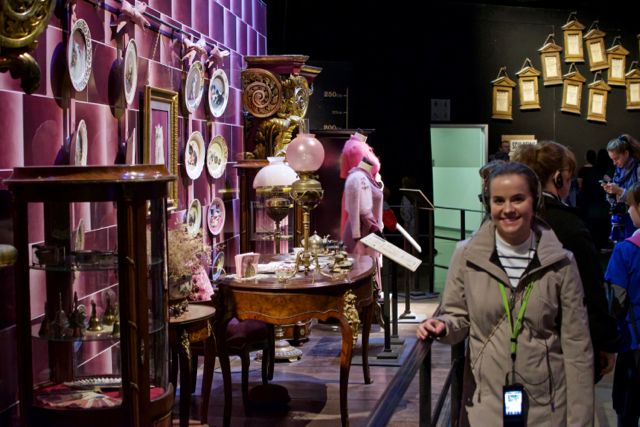 The only saving grace for her was that all her cat plates were super cute. Mostly, we liked the one riding a motorbike.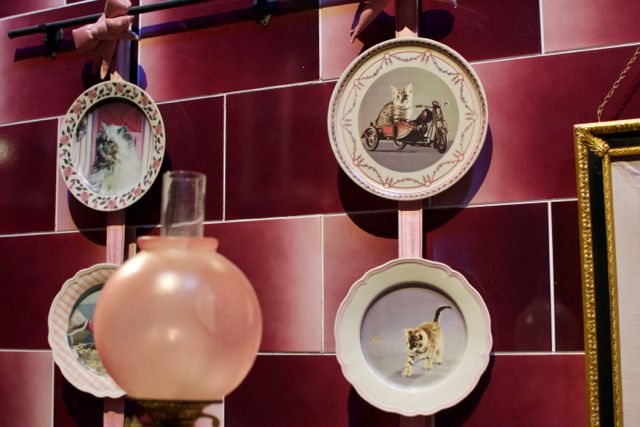 It's difficult to appreciate just how many shades of pink exist until you see all of Umbridge's costumes side by side…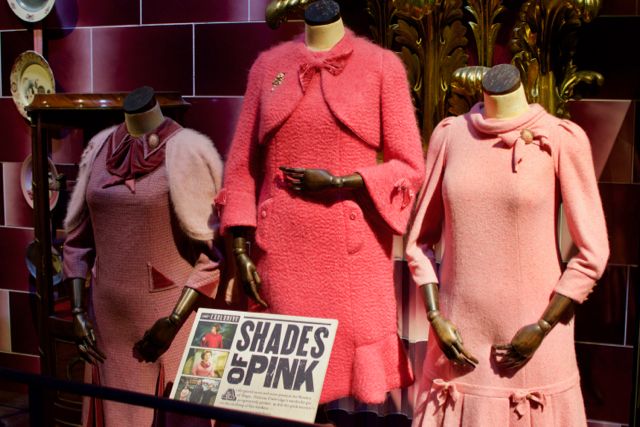 The "Magic Is Might" statue was super ornate — and super creepy.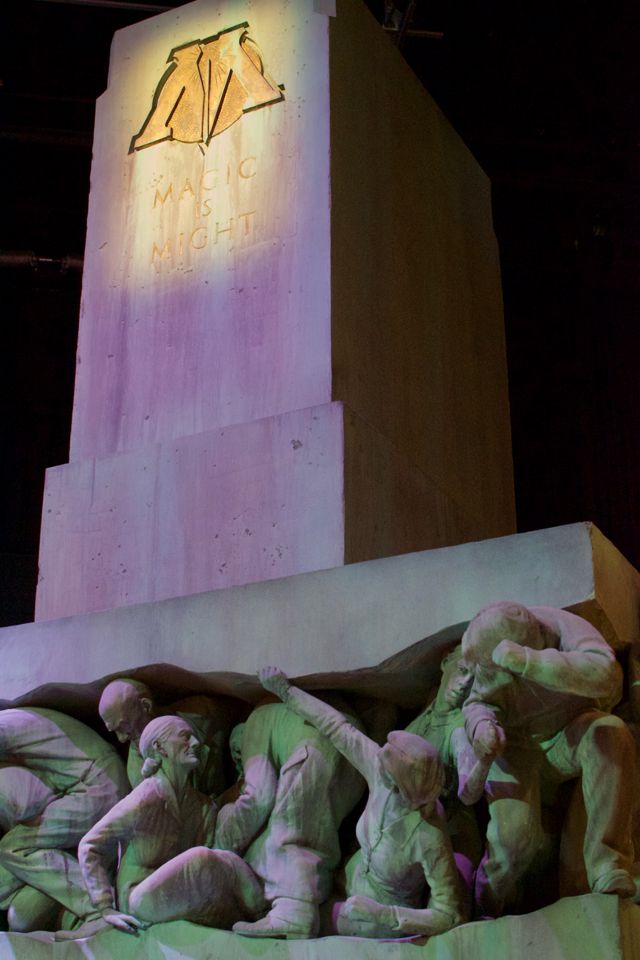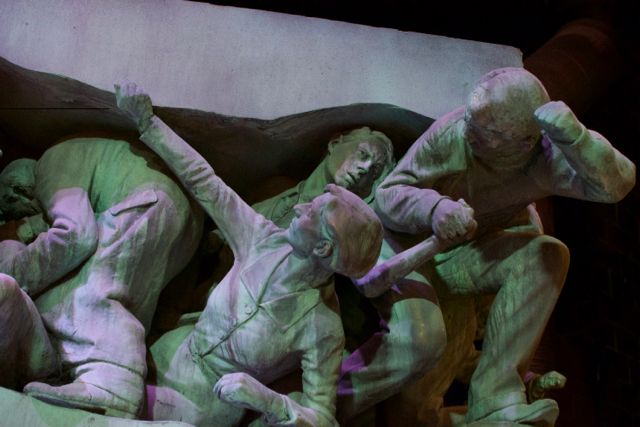 Muggles… in their rightful place.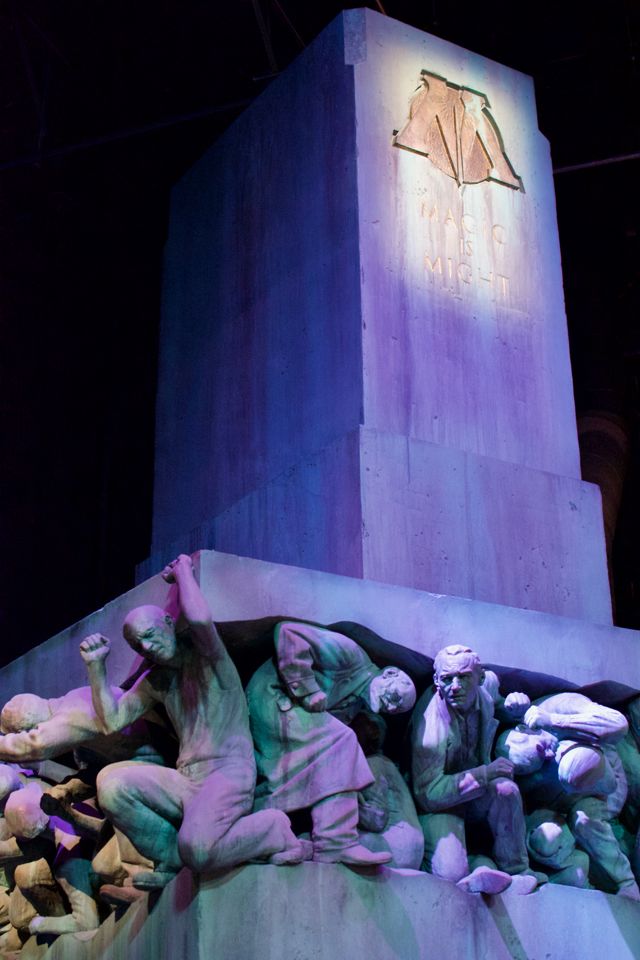 There were also a few prophecy orbs (but they were the only relic of the Department of Mysteries because that whole set was mostly a visual effect and never existed outside the computer).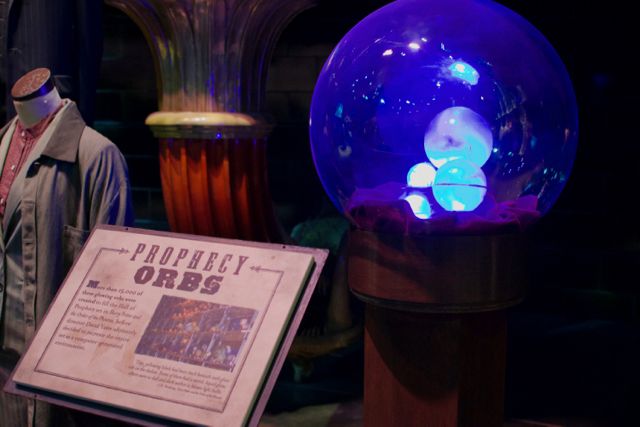 Next to the bathrooms, there's a height chart to see how you compare to various characters from the series. Tracy was somewhere between Fang and Hagrid.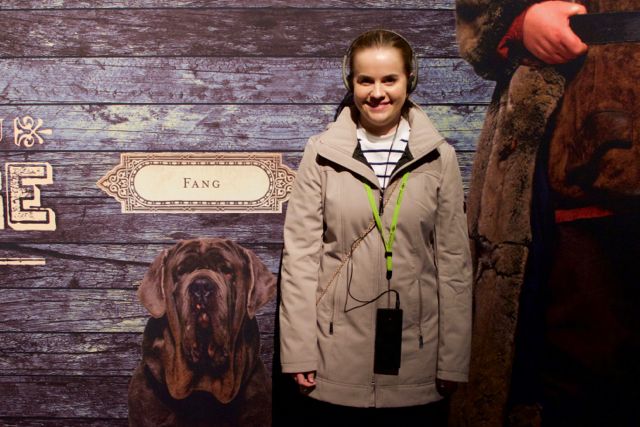 Up above the bathrooms, there are also statues from the Fountain of Magical Brethren.
And here's a wall lined with Umbridge proclamations.
All of these are legitimate decrees (and most of them are really funny if you take the opportunity to read them).
As we prepared to turn another corner into the next area of the tour, I looked back at this whole room. I couldn't help but notice just how colorful this whole area was. And yet it still managed to feel creepy rather than welcoming.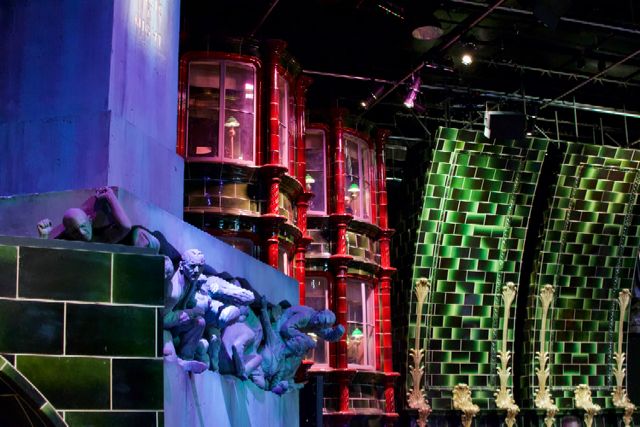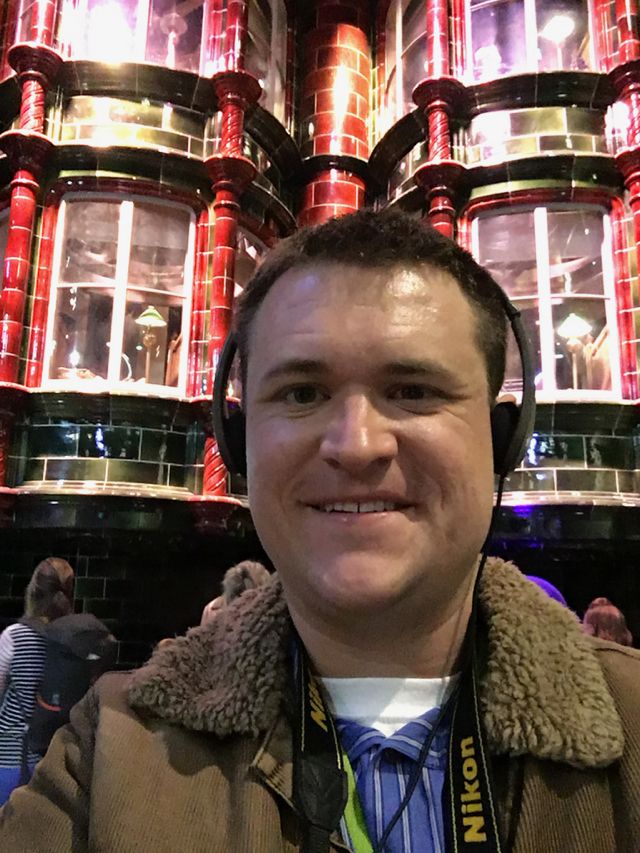 Previous Post | Next Post
Table of Contents
Support the Wandering Mouseketeers and get yourself a little something! Do your online shopping via our Amazon link!
Follow



Share