March 7, 2015
Chapter 38
A Walk in the Wilderness
---
Previous Post | Next Post
Table of Contents
We hadn't actually seen our view in the daytime yet, but here's what it looked like on our first morning at the Villas at Wilderness Lodge.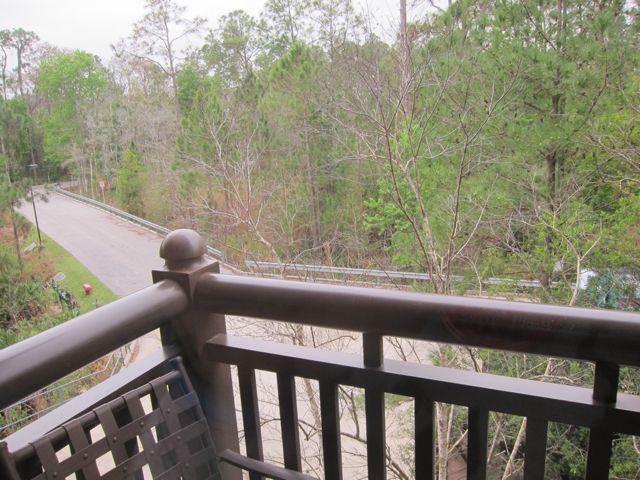 The road below us was some sort of maintenance byway that went backstage. So it wasn't the best view in the world, but it also wasn't bad and did have a super woodsy vibe.
Here's our balcony as viewed from inside the room.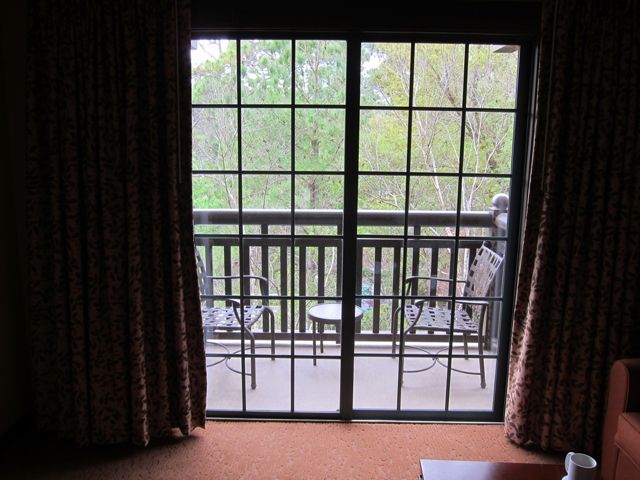 Gotta love the Mickey towel ring.
Looking off the other side of our balcony, you could see more of the better manicured hotel "wilderness."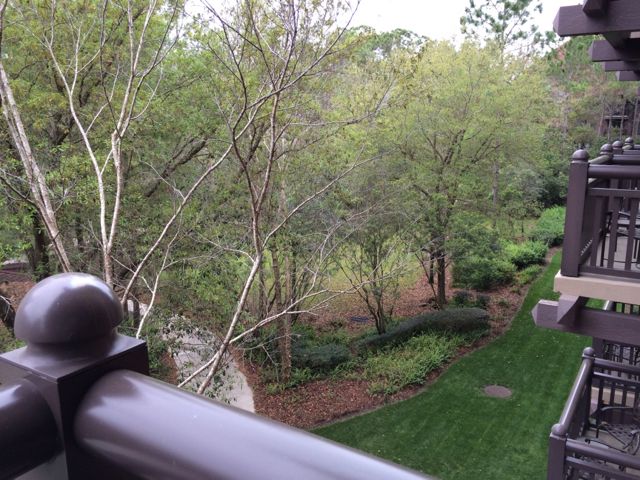 I found a hidden Mickey in the hallway.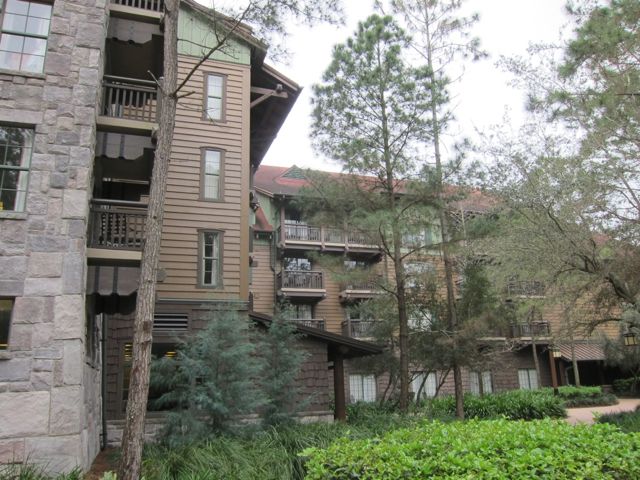 Hey, look — a pool.
We walked to check out the small beach area and docks along the lake.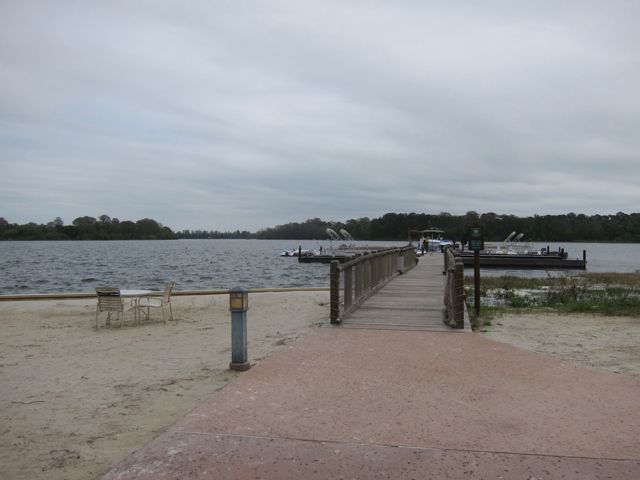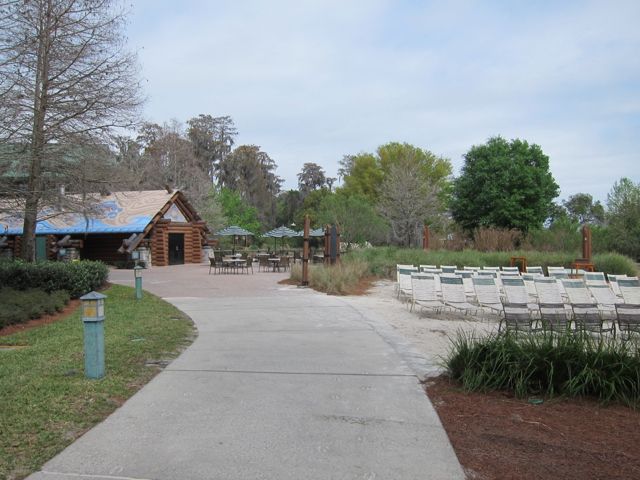 Here's a detailed map of the regular resort (the non-DVC side).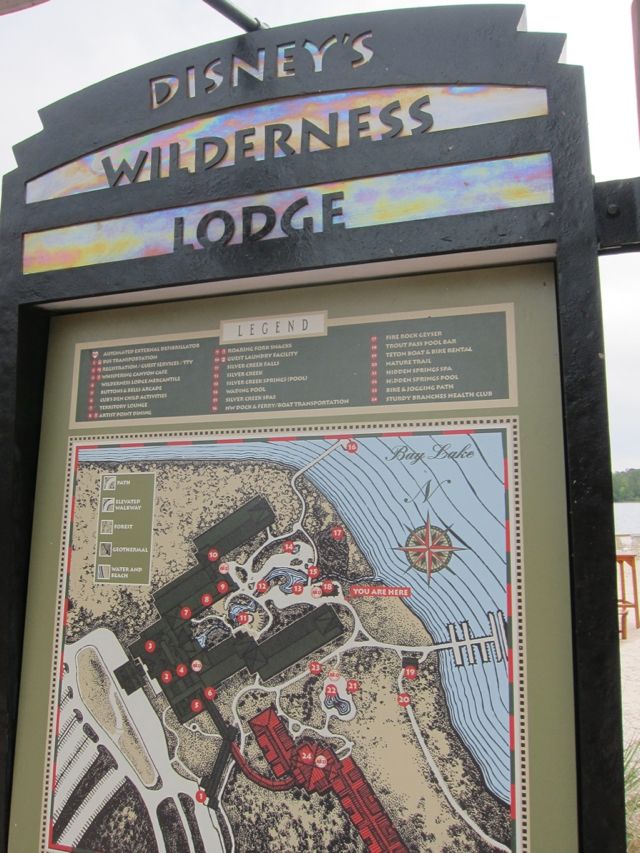 I always feel like Mary Poppins would hate these signs.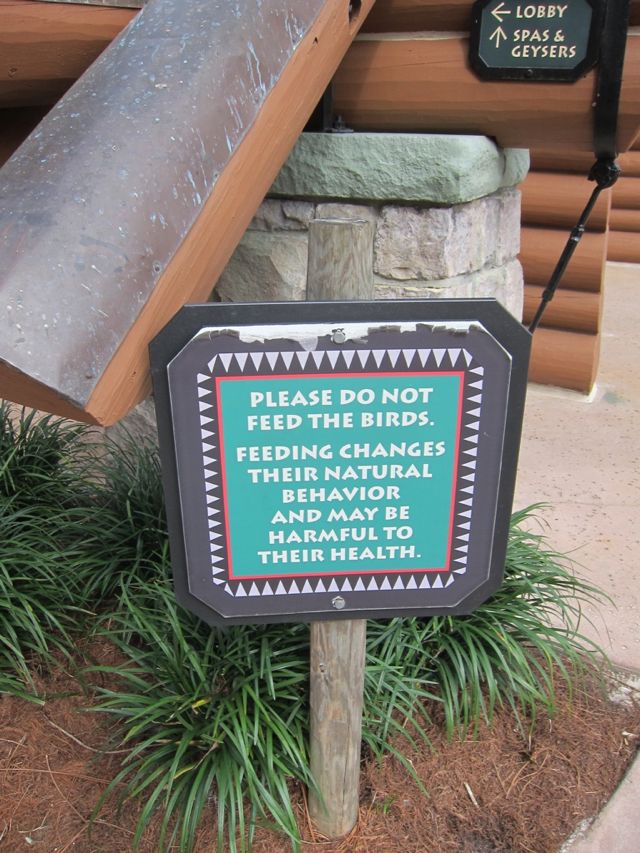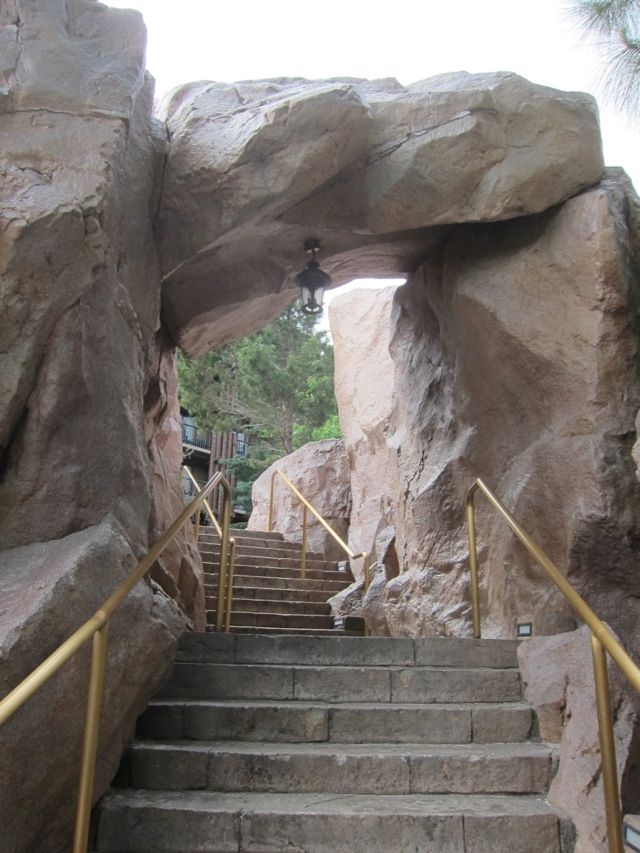 We popped into the lodge to walk around and explore in the daylight.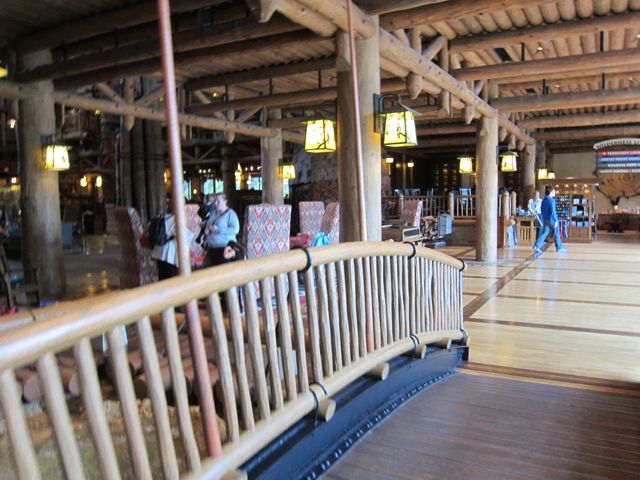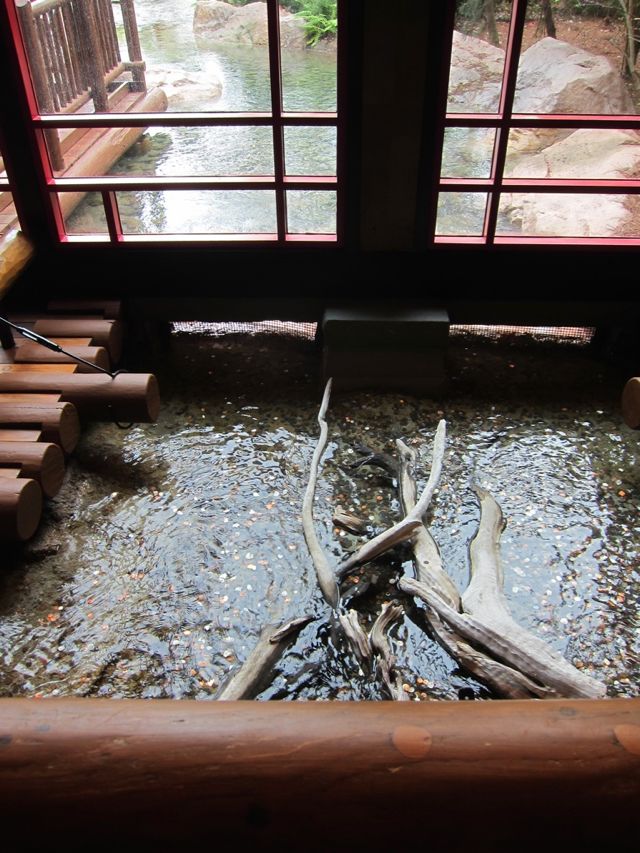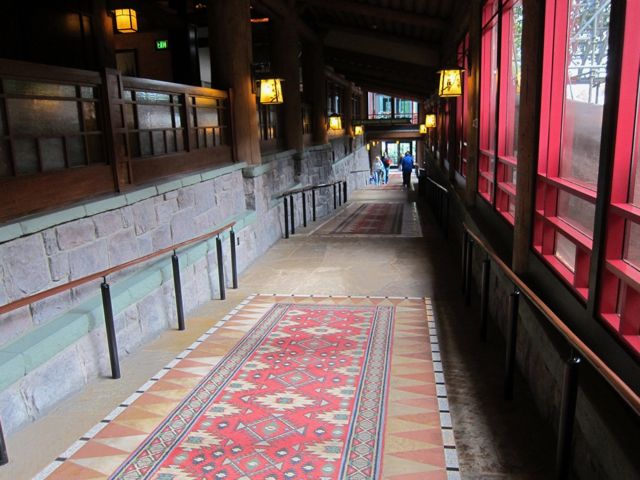 We also got some breakfast at Roaring Fork (though I, apparently, didn't photograph it).
One of our main plans for the morning was to take the walking trail from Wilderness Lodge over to Fort Wilderness.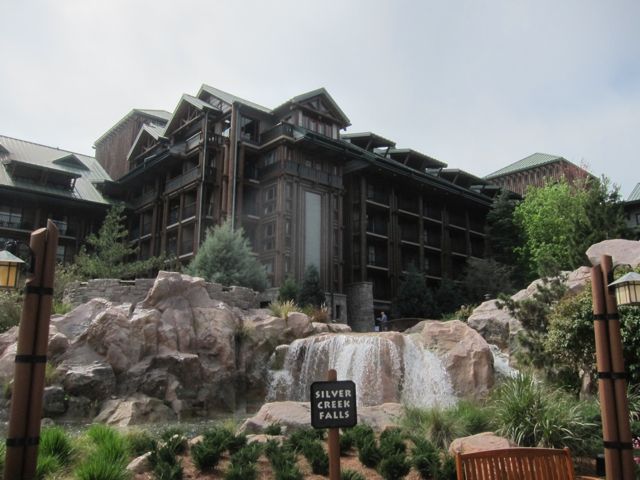 We couldn't find great directions on any of the maps posted around property, so we asked a cast member how to find the path.
Once you get on the trail, it's easy to be, like, 45% sure that you're going the right way, but we were still convinced a few times that we were wandering in the totally wrong direction.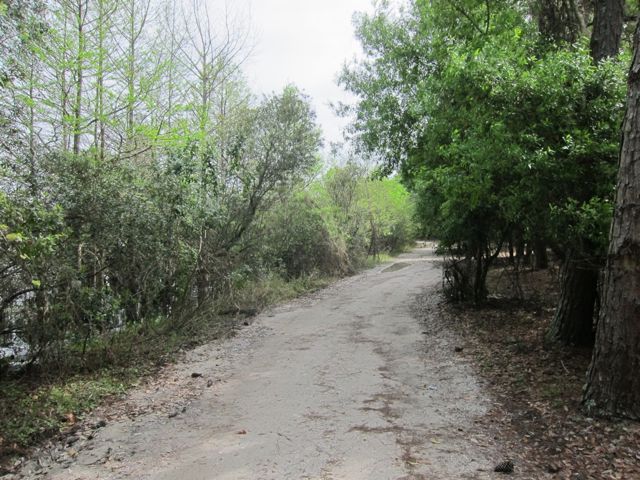 Looking at these photos, you'd pretty much never guess that we were in swampy Central Florida. These two resorts do an excellent job of making you feel like you are in the Pacific Northwest.
Except when you can see the Contemporary across the water, I guess.
Just when we thought we might never see any signs about where exactly this walk was taking us, the path started to look a little better groomed.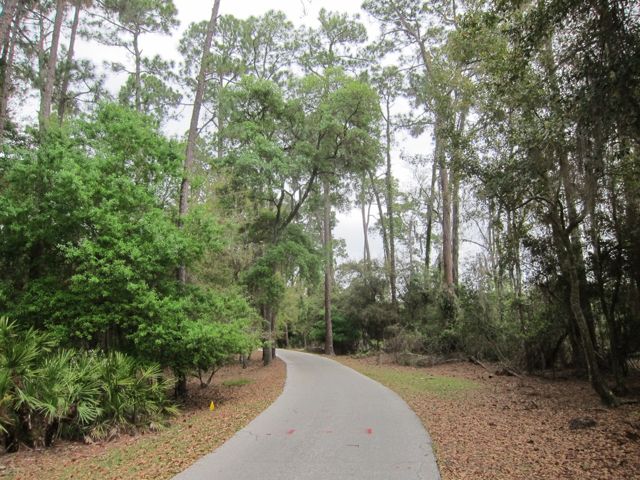 Without any warning, we saw some of the buildings that make up Fort Wilderness Resort and Campground.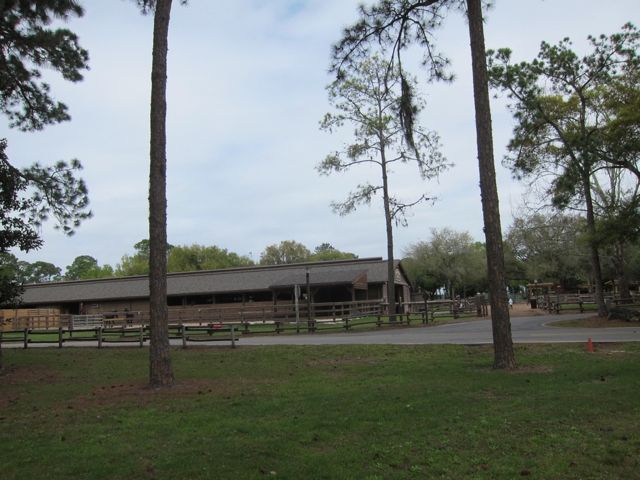 Previous Post | Next Post
Table of Contents
Support the Wandering Mouseketeers! Do your online shopping via our Amazon link!
Follow



Share