Chapter 40
Frontier Fixin's
---
Previous Post | Next Post
Table of Contents
We had never really explored Fort Wilderness before (I'm not even sure if we had actually been here before), so we poked around some of the main buildings a bit.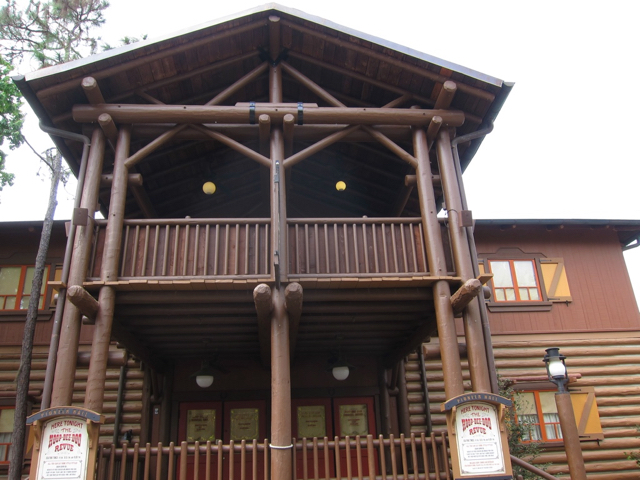 We knew we definitely wanted to see Hoop-Dee-Doo sometime, but this wasn't the trip when we'd be doing it.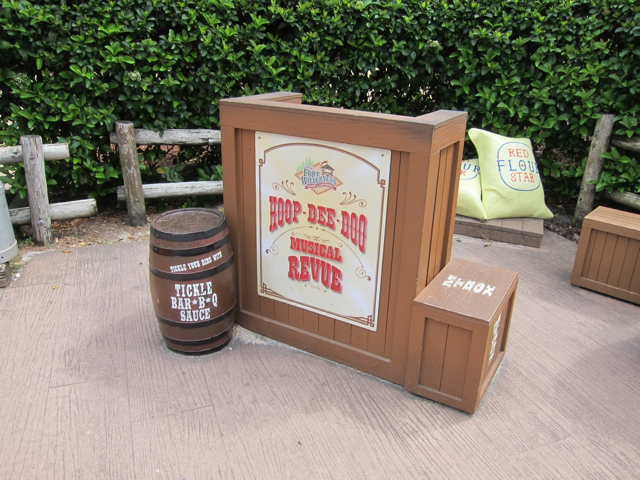 These puns are worthy of MuppetVision!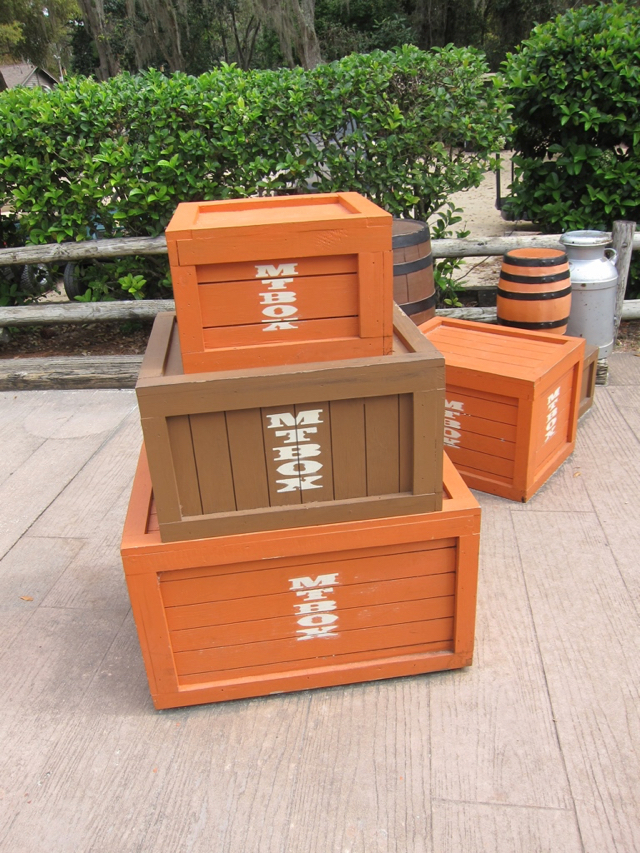 We also took a peek inside the Settlement Trading Post to see what kinds of souvenirs this resort might offer.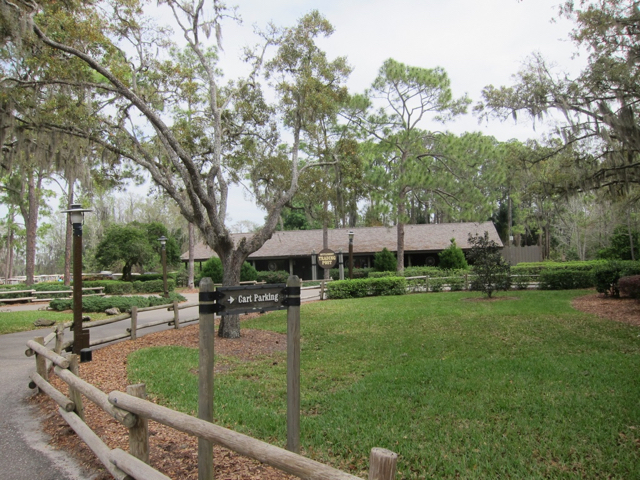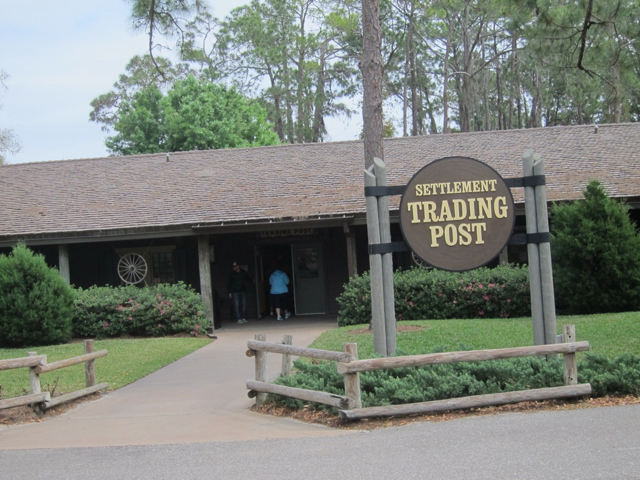 It's a very well-themed shop, actually!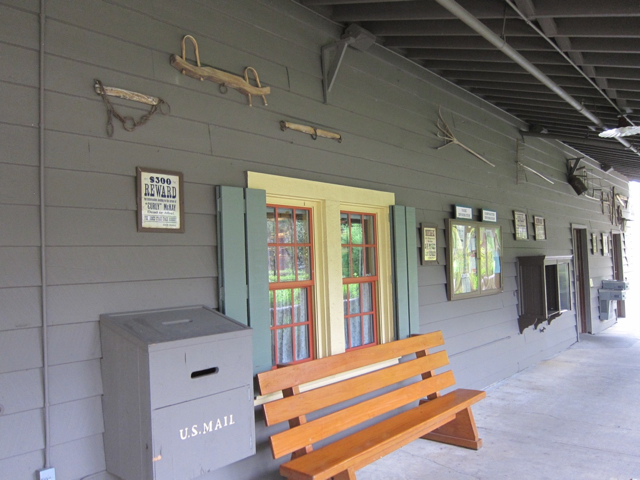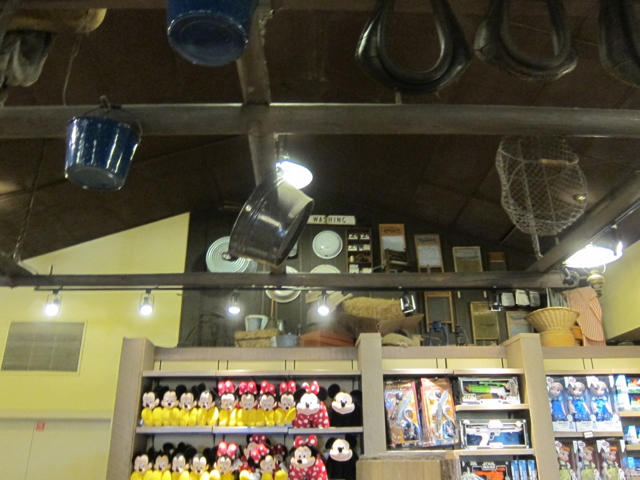 People were starting to file in to Crockett's Tavern as lunchtime approached, but we decided to eat elsewhere.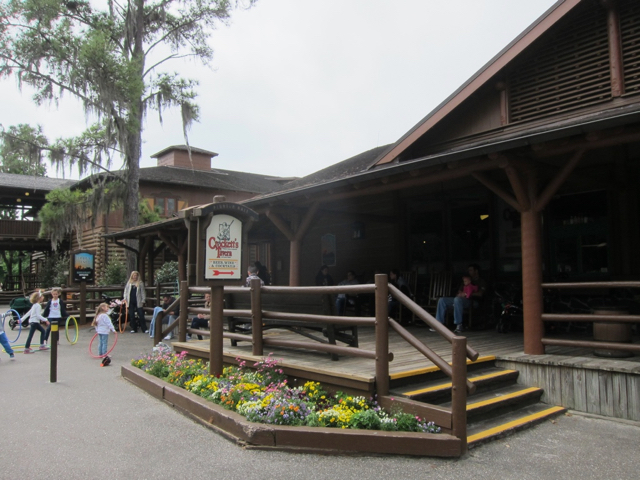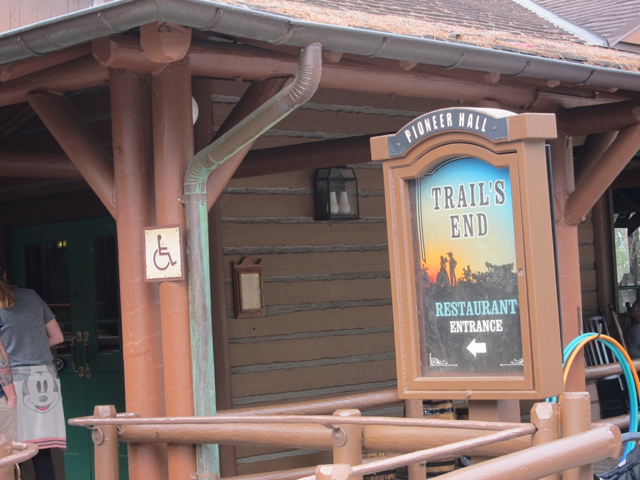 We had often heard positive reviews of Trail's End, so we decided to go there for lunch. Even though we certainly hadn't made an ADR (deciding to go on a whim), we were there when it opened, so getting a table wasn't an issue.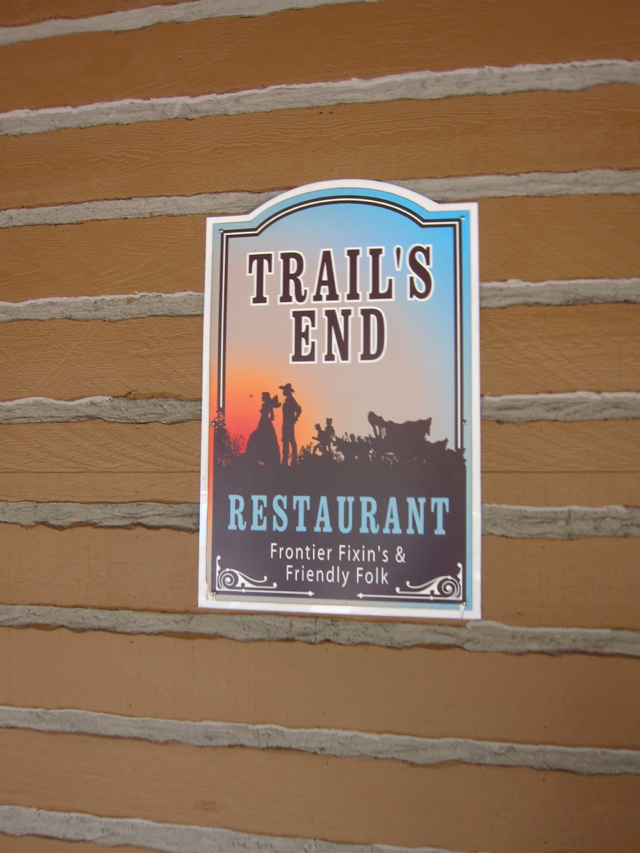 Here's the menu we got. Now, I think the service here has changed to be buffet-only since this trip (it has been almost two-and-a-half years at this point!), but at the time, Trail's End served à la carte lunch fare in between buffets for breakfast and dinner.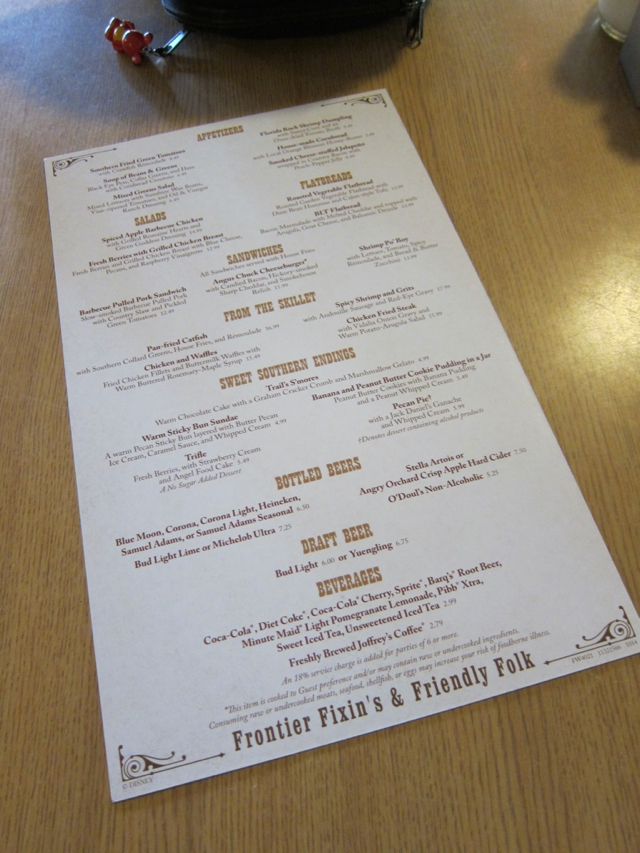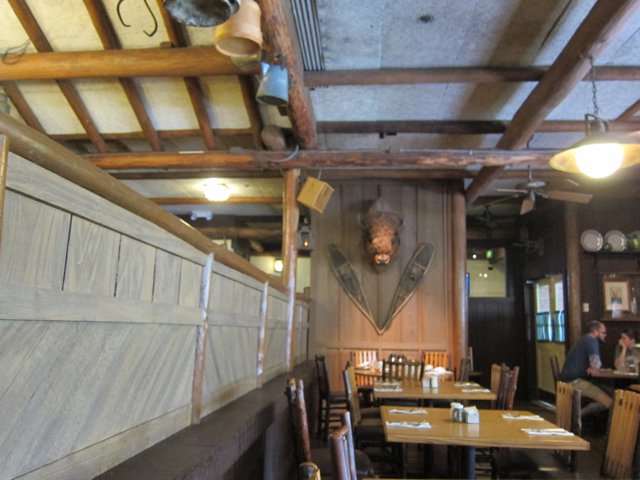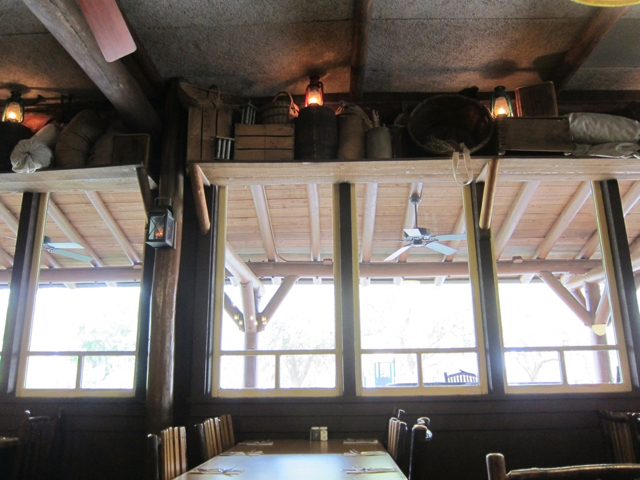 We got started with this lovely log of cornbread. Cornbread is one of my favorite foods, and yet I have it so rarely. What a treat!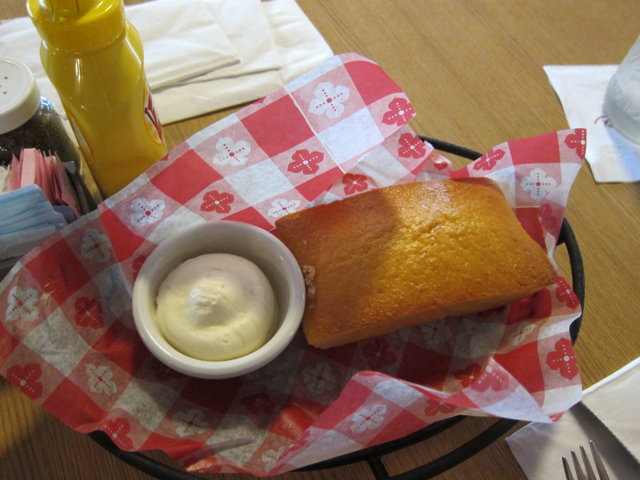 Tracy and I split the Spicy Shrimp and Grits, which included andouille sausage in addition to some delicious cajun shrimp. We were big fans!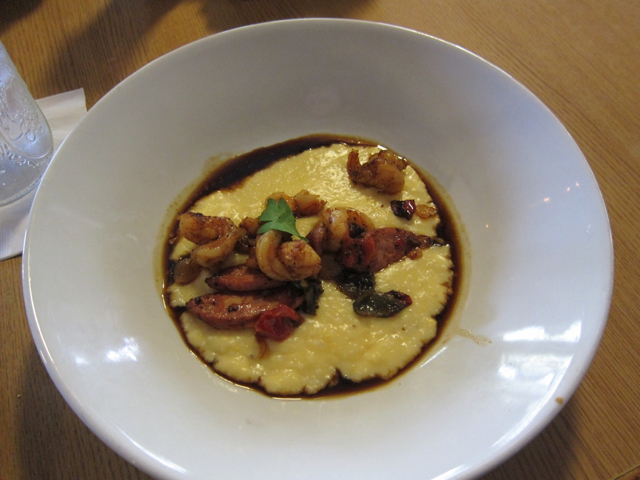 I loved the decor throughout this restaurant. It was all very well-themed.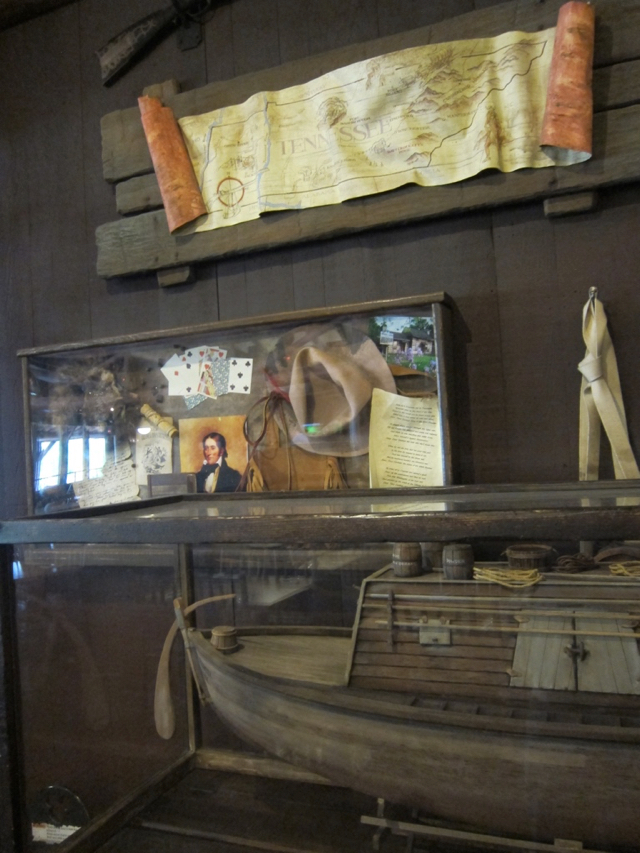 Overview of Trail's End Dining Experience
Service: I don't remember much about the service, but I know that it was prompt and we didn't have complaints. 4/5
Atmosphere: The ambience here is one of the best parts of the meal. The walls are all dotted with frontier memorabilia that evokes the spirit of famous explorers. We thought it was a really fun place to eat. 4.5/5
Food: Our food was good! It wasn't exactly the fanciest meal we've ever had or anything, but it was super tasty and great for a lunch. 4/5
First Visit?: Yes
Will Return?: I'm not sure. We're staying at Fort Wilderness next month, so I'd love to go back to Trail's End while we're there, but I'm not wild about how they have switched to buffet only at this point. Disney buffets are not cheap, and I think it's only easy to justify them if you are on the dining plan and have prepaid for your food anyway…
After our lunch, we stepped back outside and saw this relatively large lizard.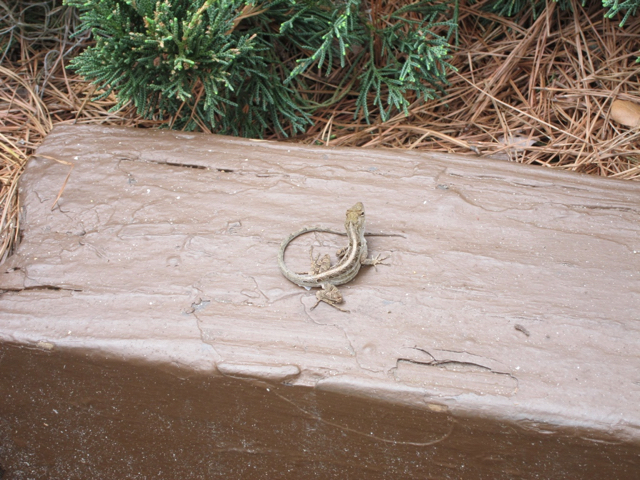 It was also time for one of the horses to get a bath!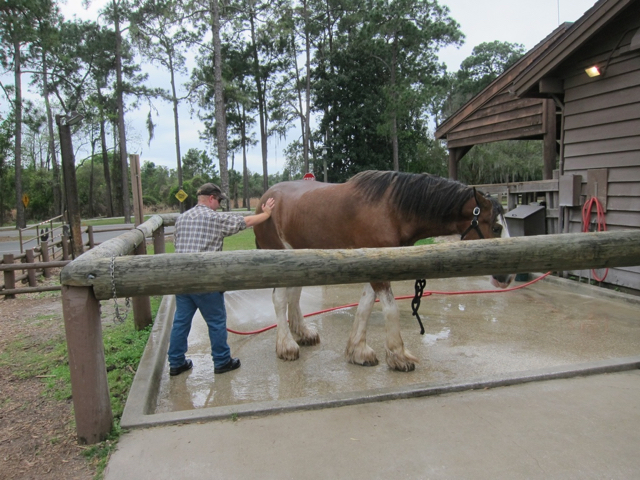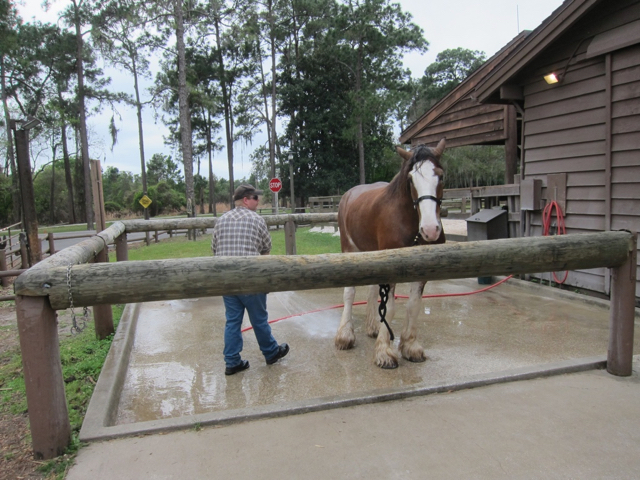 He seemed to enjoy it pretty well!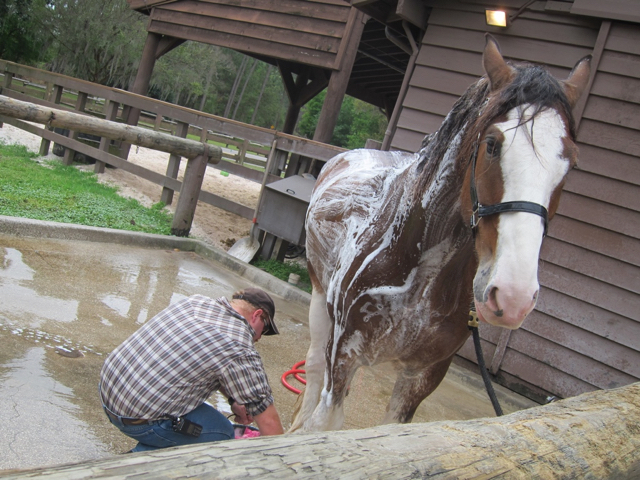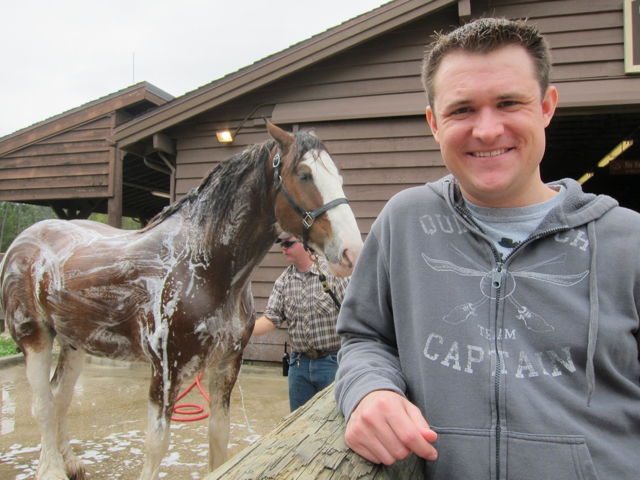 Before leaving to walk back to our resort, we strolled around the farm area for a little while longer and admired the ponies.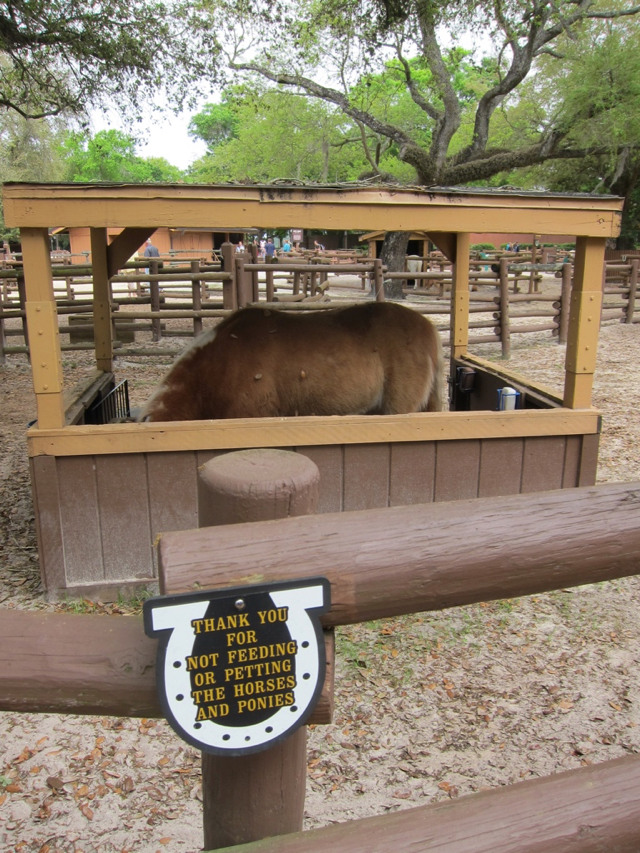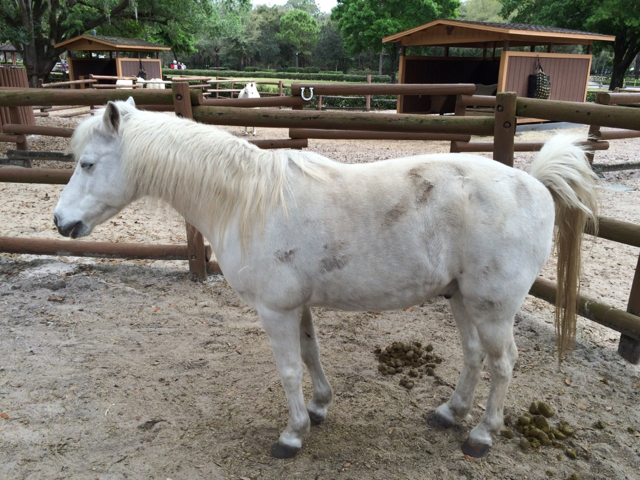 A segway tour went by, which made me think that it would be a little scary to ride segways over this terrain.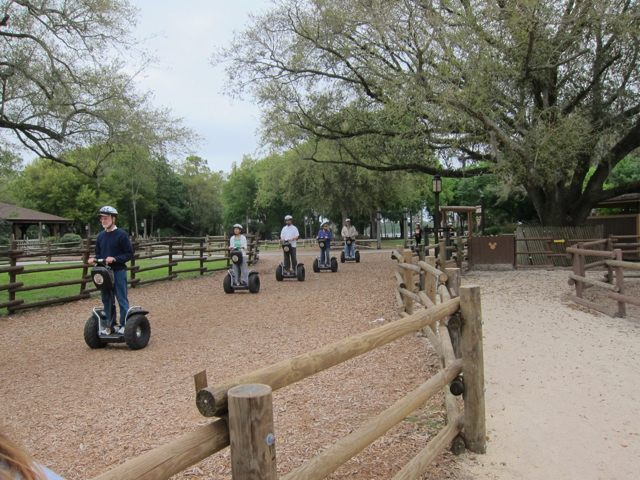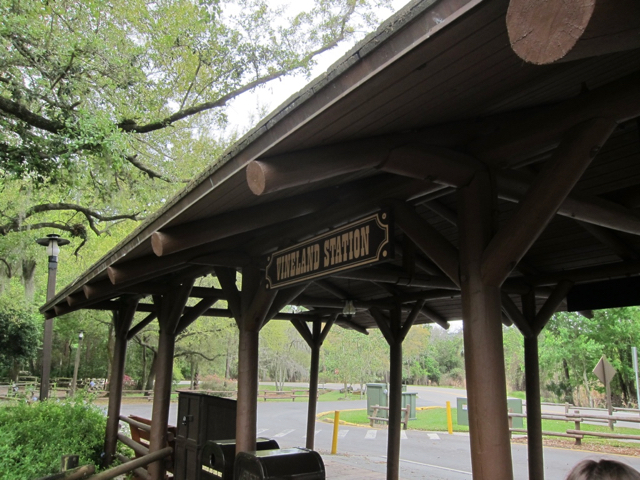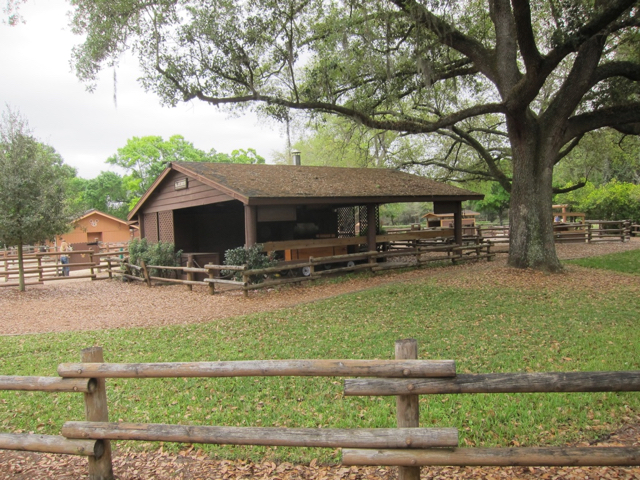 Heading to Fort Wilderness was such a relaxing way to spend a morning, and it was a great idea at this point in the trip when we were starting to feel a little exhausted.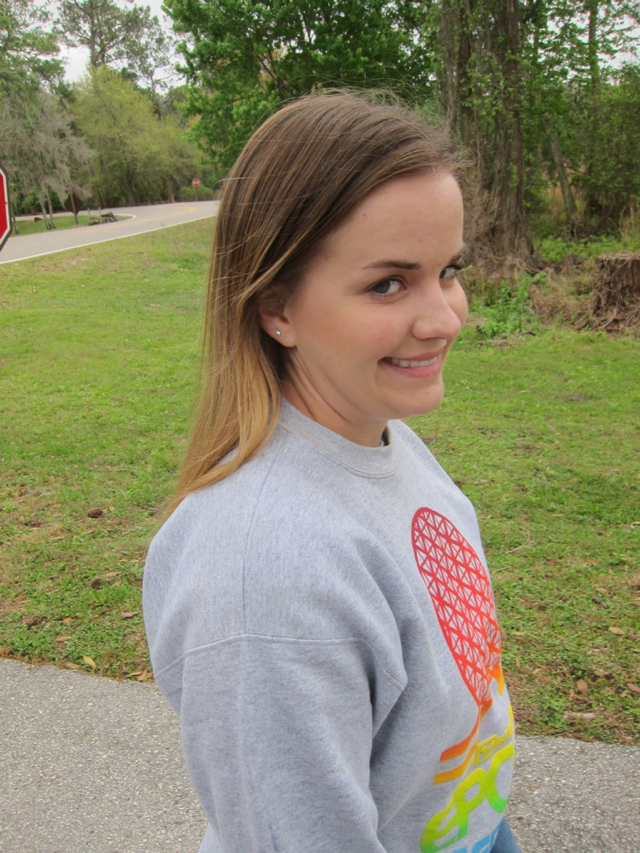 The walk back was lovely and peaceful.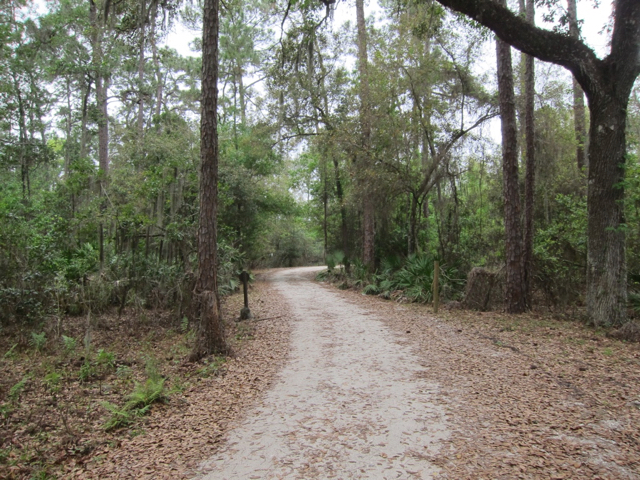 We even saw a couple deer!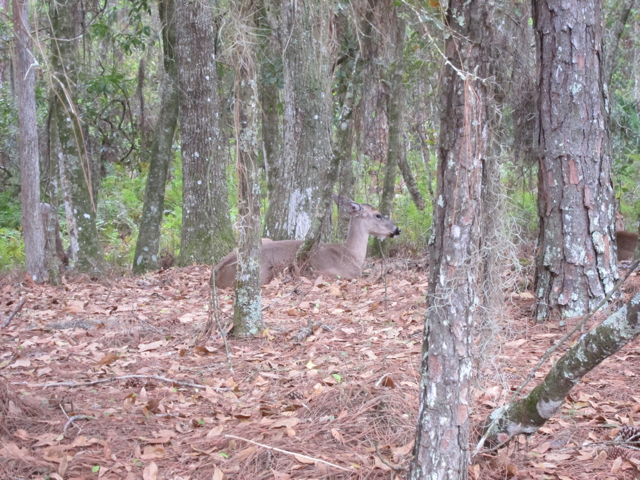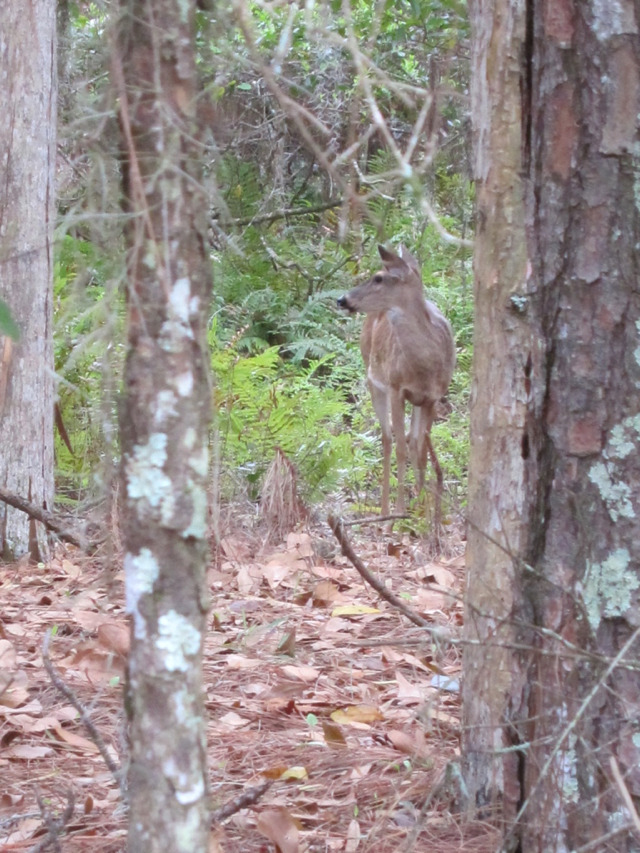 The way that Disney makes this whole area feel so far removed from Central Florida is very impressive, and we were so glad we got to walk around these two resorts.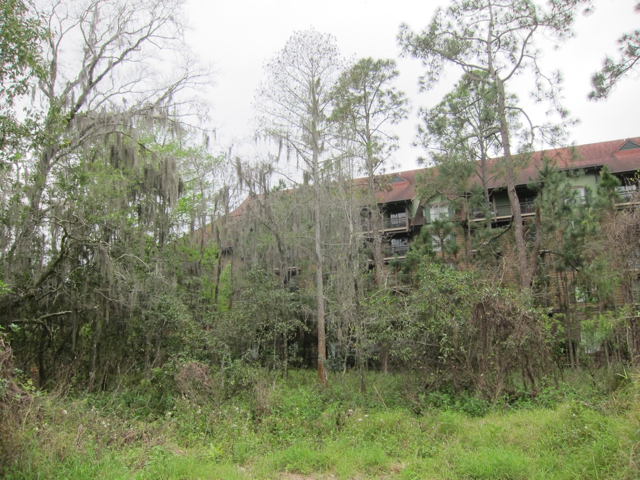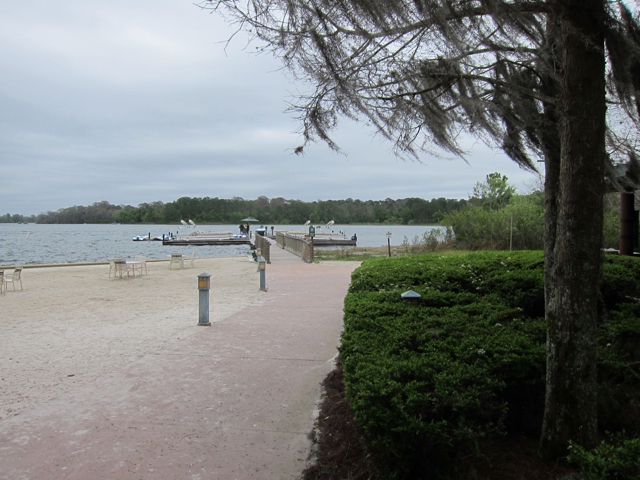 We arrived back at Wilderness Lodge.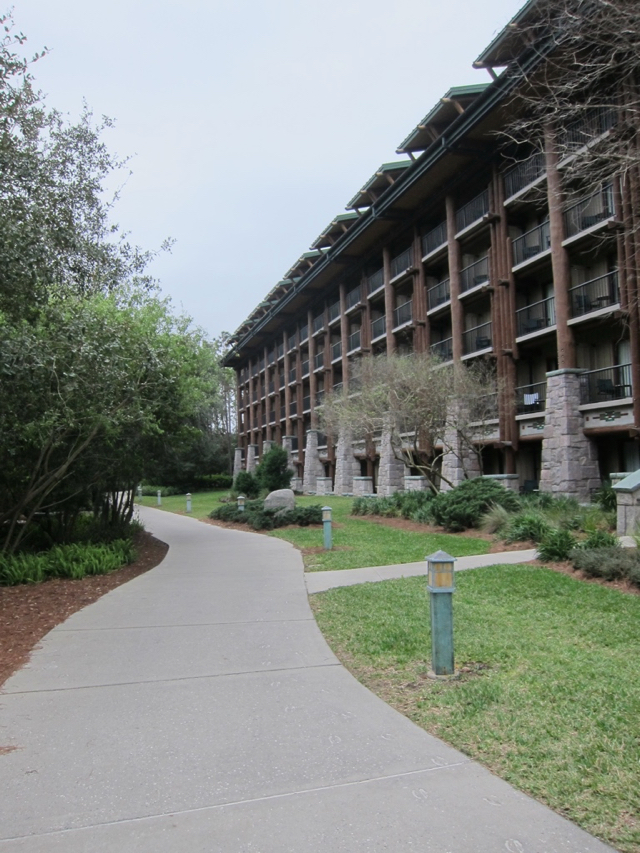 We just saw the deer who could have made these tracks!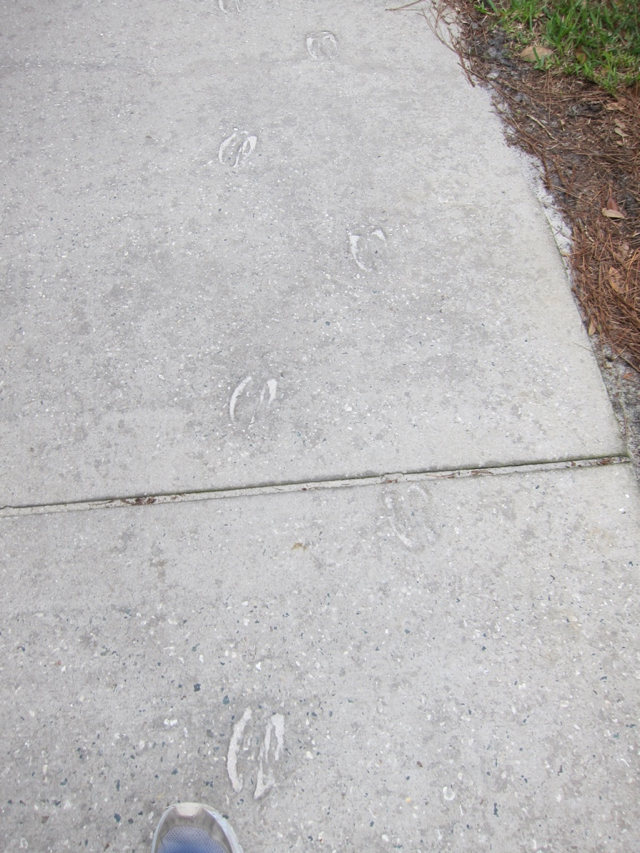 Even as DVC imposters, it's always nice to be welcomed back home…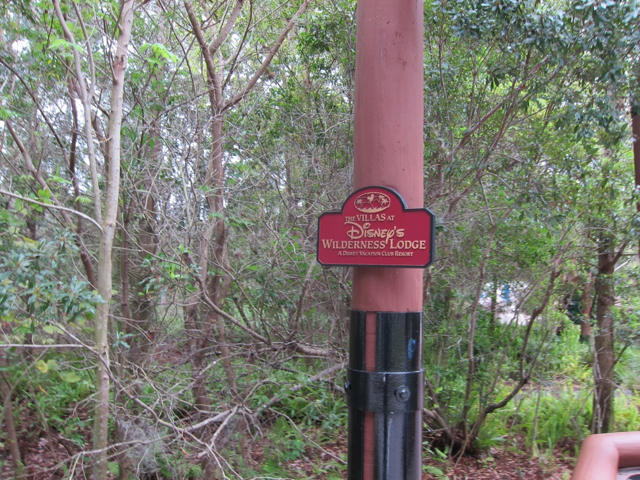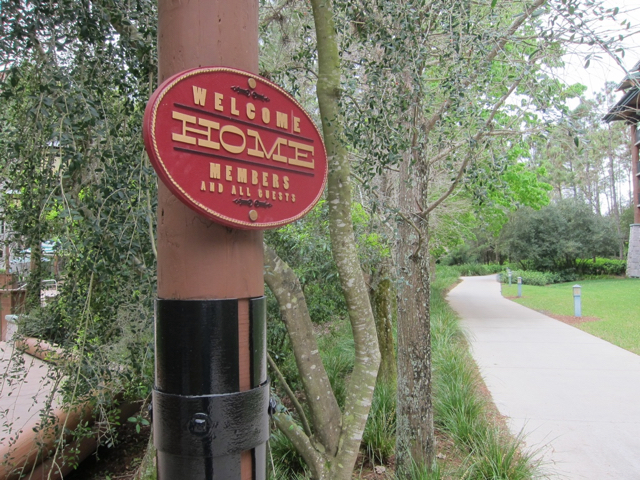 This was the pool area that was part of our resort.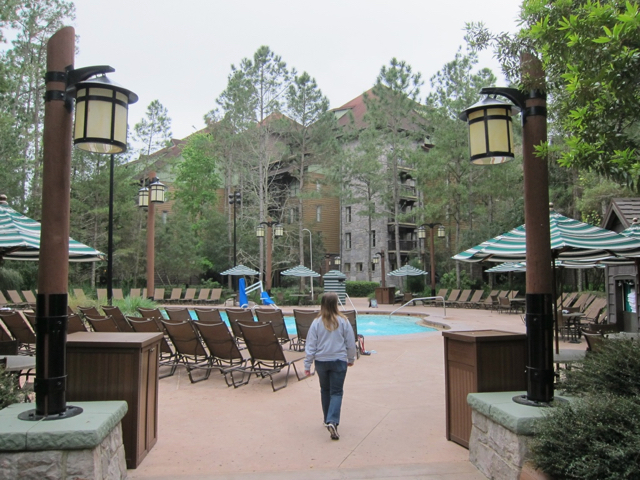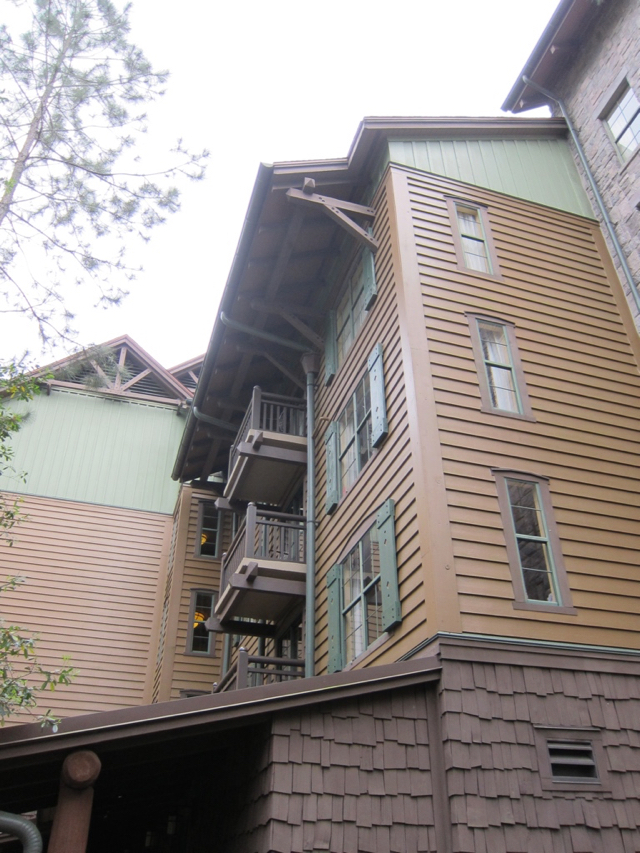 I took several more pictures of some of the decor around our lobby before we went back to the room.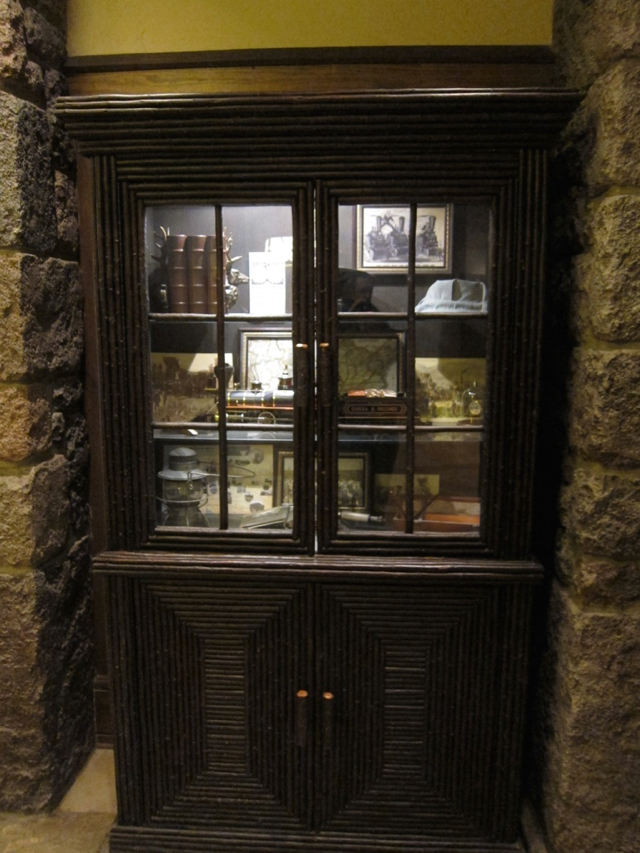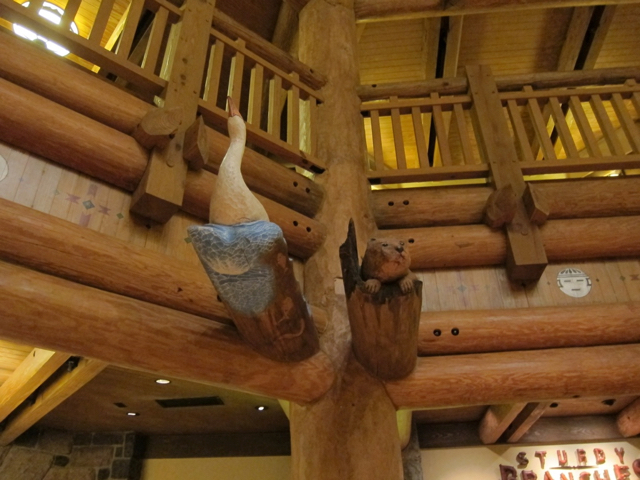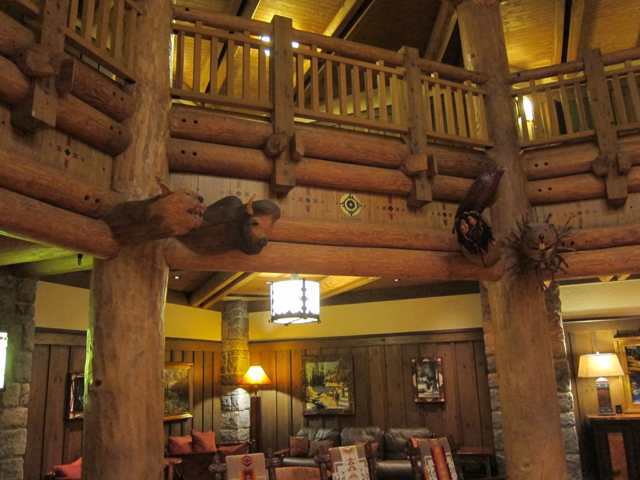 I don't really know what this crevasse was.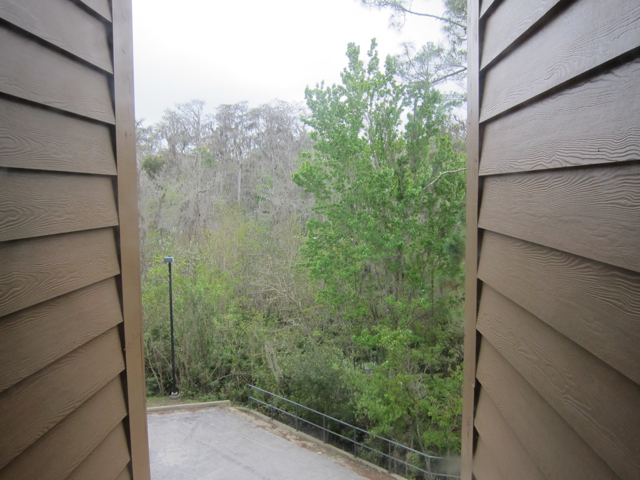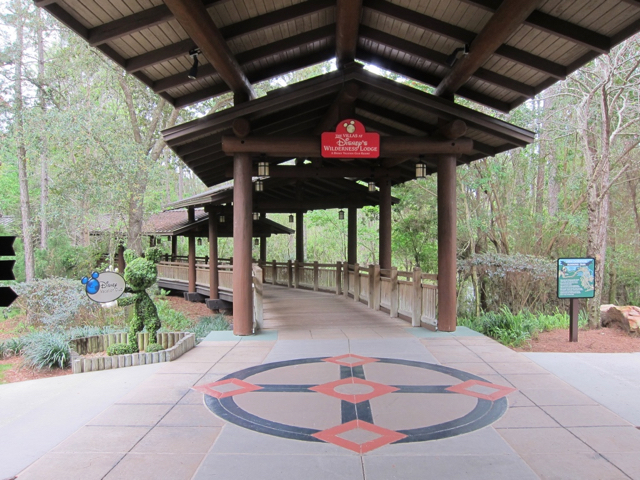 After going back to our room and getting our park-going stuff, we walked over to the main Lodge to catch a bus and continue our afternoon.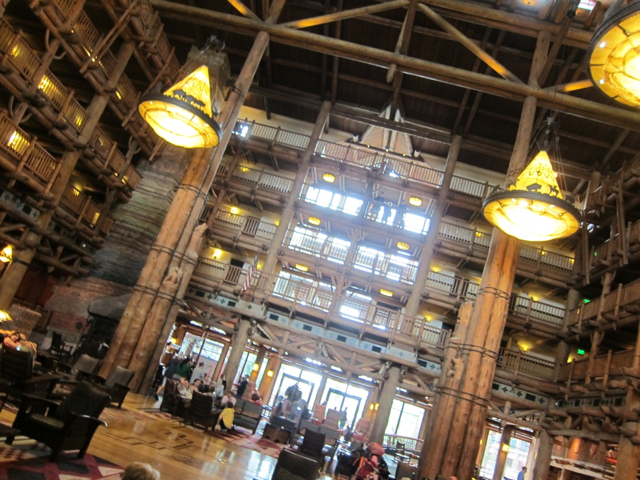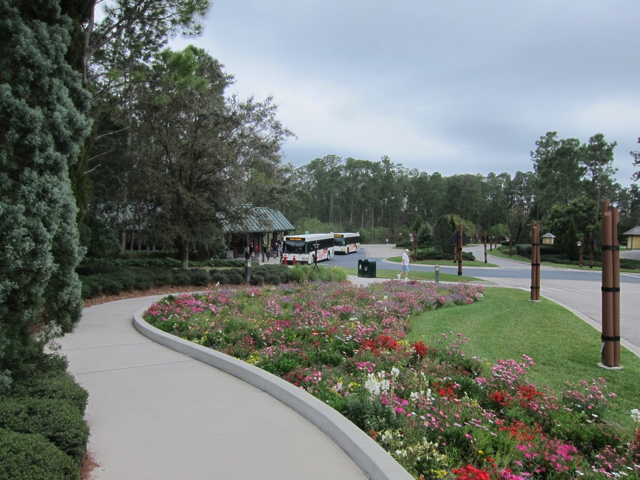 Previous Post | Next Post
Table of Contents
Support the Wandering Mouseketeers! Do your online shopping via our Amazon link!
Follow



Share