Chapter 24
A Spot of Tea
---
Previous Post | Next Post
Table of Contents
We had gotten the idea to go to The Wolseley for afternoon tea based on Rick Steves' suggestion. Getting tea was one of the British experiences we were most looking forward to, and this place was highly rated in addition to not being break-the-bank expensive.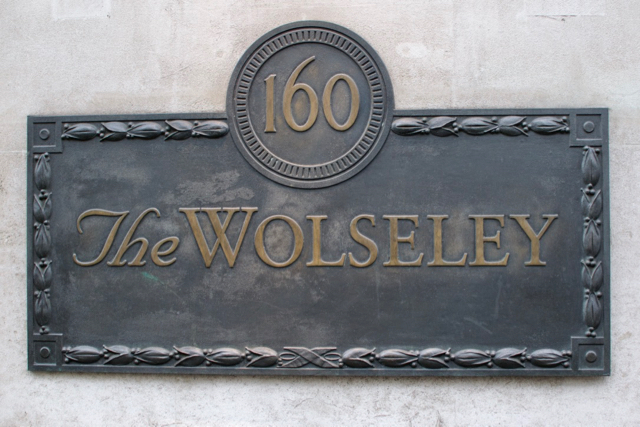 Even though we arrived about 10 minutes after our reservation time, we didn't have any issues getting our table. The server brought us our menu.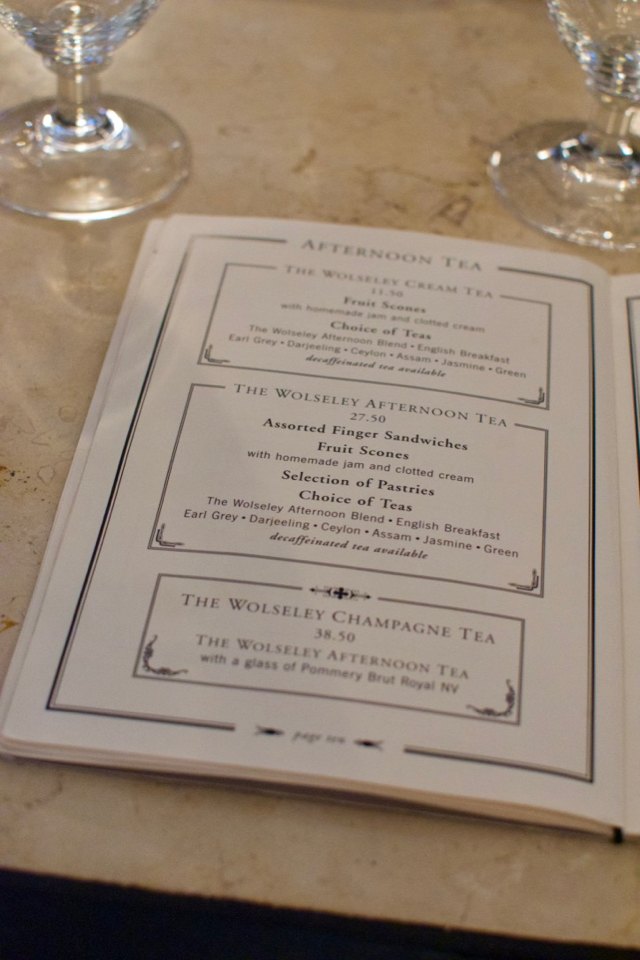 We assumed that tea would be sort of a prix-fixe experience, so we were prepared to order two complete Afternoon Tea platters even though we knew that it would probably be too much food.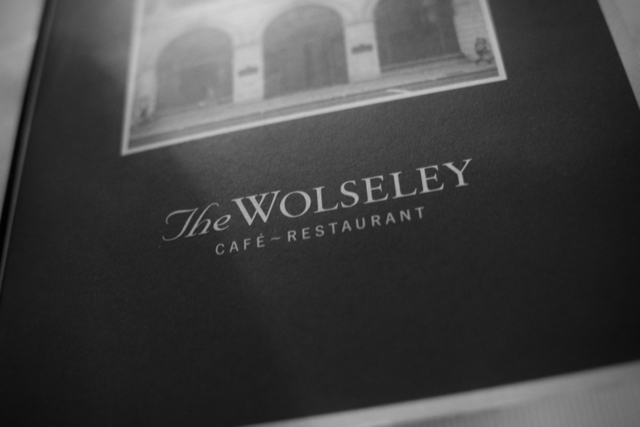 Amazingly, though, our server actually offered us the option to split one platter of food because he seemed to know it would go to waste otherwise. We added another pot of tea, just because we wanted to try two different flavors, but this suggestion made the price here extremely reasonable and we were really glad that our server was more interested in getting us the amount of food we actually needed rather than up-selling us.
We took a few pictures in the restaurant.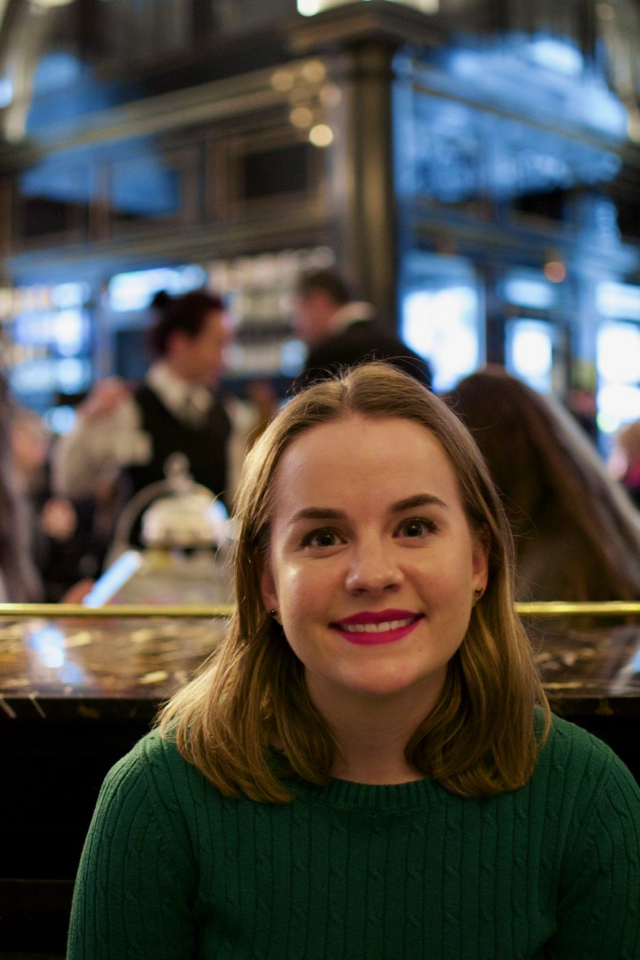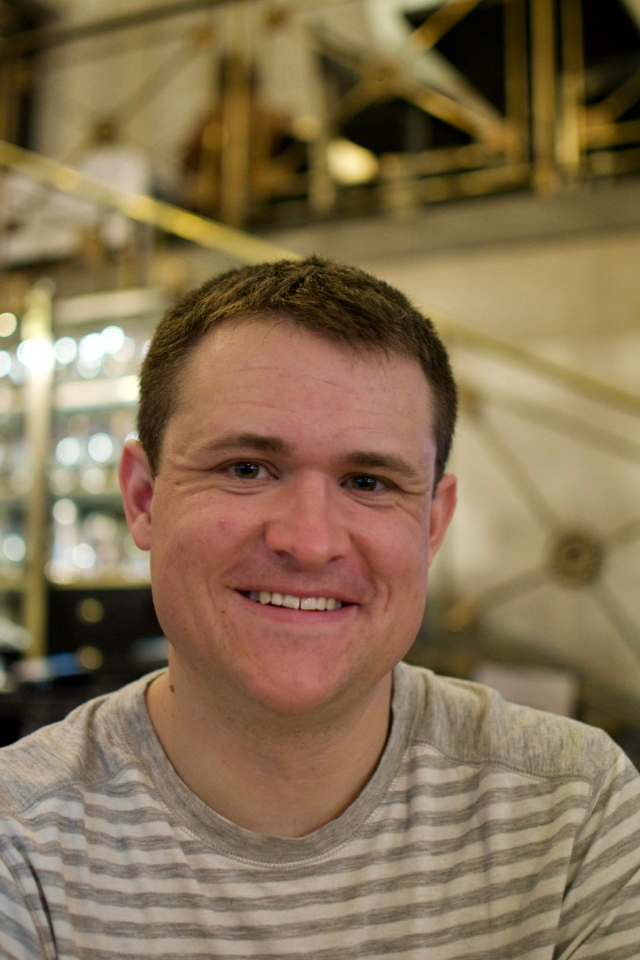 There's something about this angle that I loved. The Wolseley is such a pretty building. Interestingly, it dates back to the 1920s, when it was used as a car showroom for the newly-popular automobile. It also had a long life as a Barclays Bank branch before being renovated as a restaurant.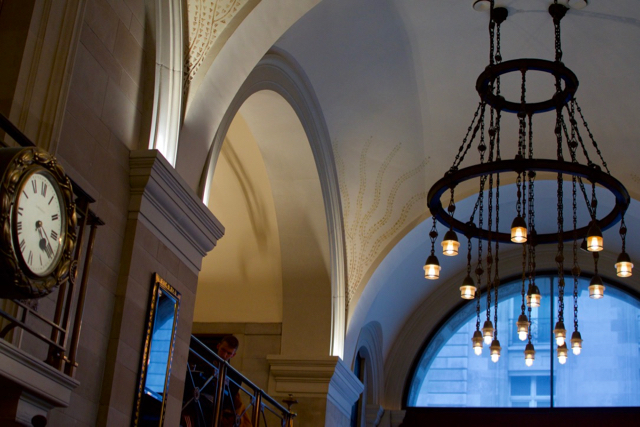 The china was very fancy.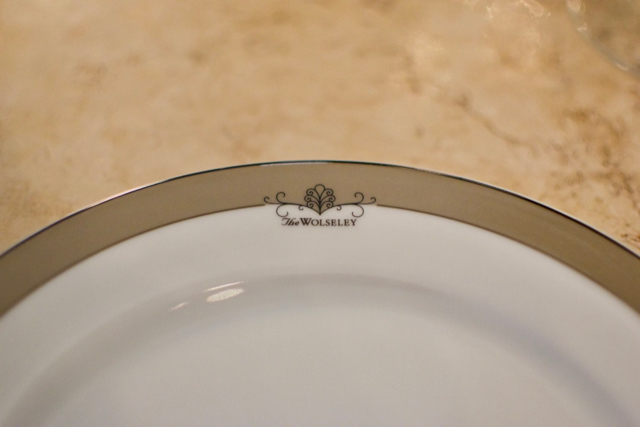 Here was our tower of finger sandwiches and tea cakes (there are scones under the dome on top, but I didn't get any photos of them).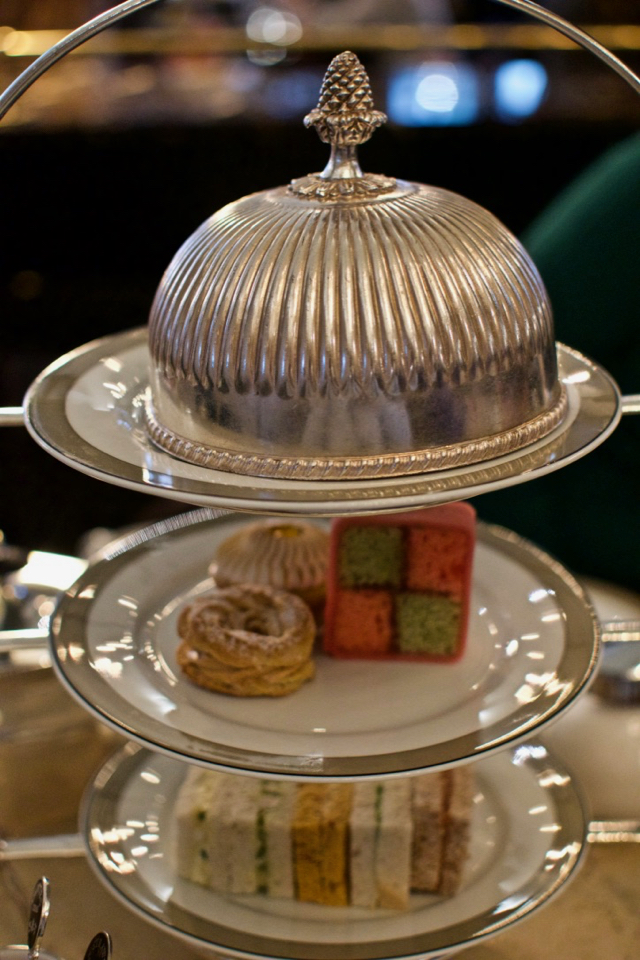 The two teas we opted to try were the Wolseley Afternoon Blend and English Breakfast. Amazingly, we had been in London for three days already without having any tea (the locals would be so ashamed of us, had they known). This was definitely the place to try it, though, because it was totally authentic.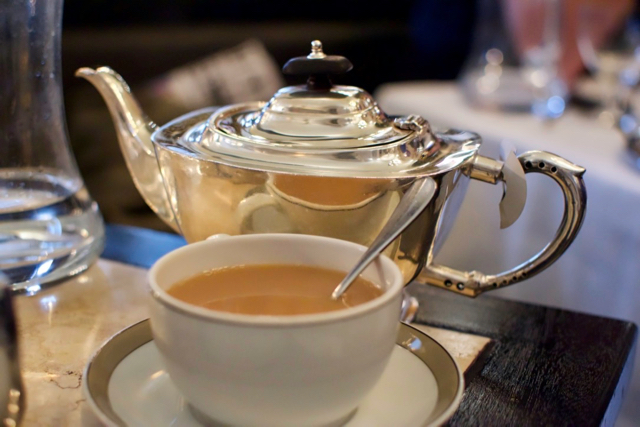 Here's Tracy with the pot of clotted cream for our scones.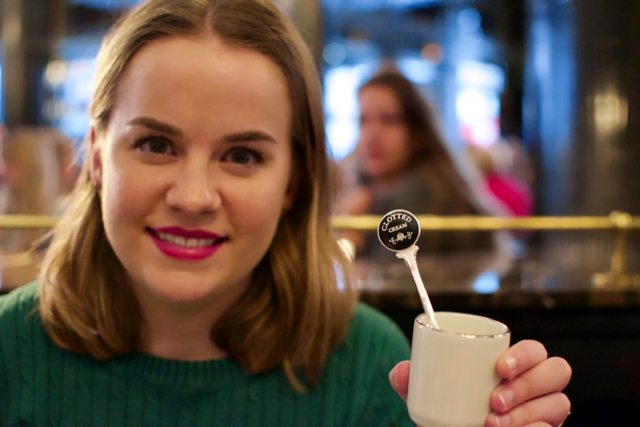 And here she is drinking a cuppa.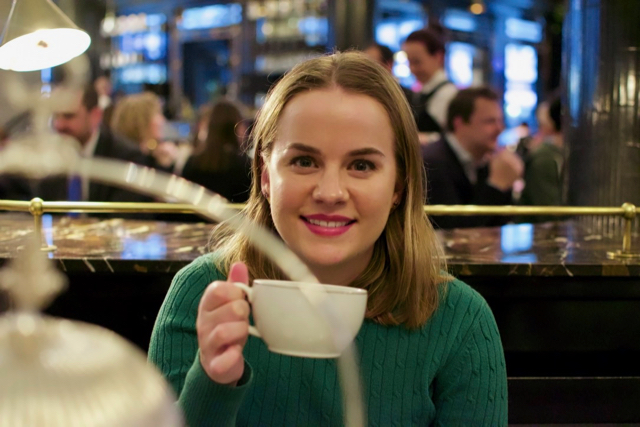 All the food was scrumptious. I didn't really note which snacks were our favorites, but I know we always enjoy things like the egg salad finger sandwiches, scones with cream and jam, and various cakes (we've been to afternoon tea at the Grand Floridian twice now, and I can now confirm that it is a pretty authentic representation of the real experience).
The tea itself was quite tasty as well. The only issue with having a pot of tea each was that we felt like we needed to finish it, and it made us so overfull by the end. I'm still unclear where exactly in the schedule of meals for the day afternoon tea is supposed to fit. We'd eaten a fairly normal-sized lunch a few hours earlier and still found ourselves getting quite full by the time we got about halfway through tea. And we also knew that we wouldn't be hungry at all again for hours, which made us question whether we would need dinner at all.
It was interesting looking around the restaurant and seeing the clientele it attracted. Honestly, it wasn't all tourists (even though that's sort of what we were expecting). The table next to us was occupied by a couple businessmen obviously abusing their access to the company expense account — they each loaded up on entrees, desserts, and drinks, and they seemed quite jolly about it all. Other families near us were probably a little better dressed than we were, proving that the restaurant was fairly high-class. Even so, however, it didn't feel stuffy, and we also didn't feel looked down upon during the experience at all.
All told, our first experience with a genuine high tea was a rousing success. We paid our relatively inexpensive bill and headed back outside (with the contents of our very full stomachs still swishing around loudly as we walked). It was less than a mile back to our hotel, so we decided to travel on foot rather than taking the tube.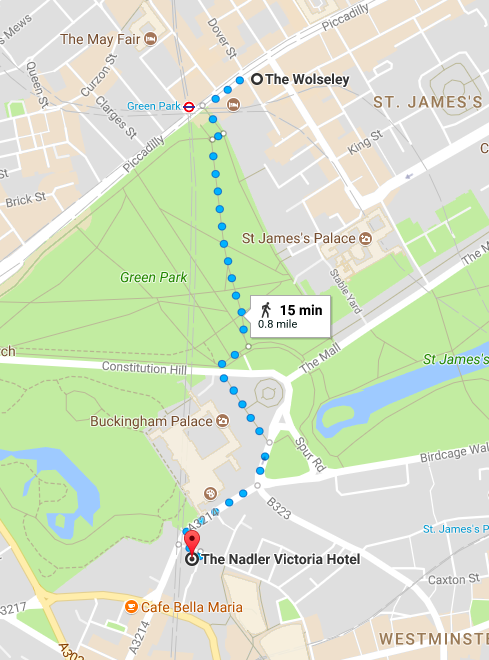 Most of our walk was through the picturesque Green Park.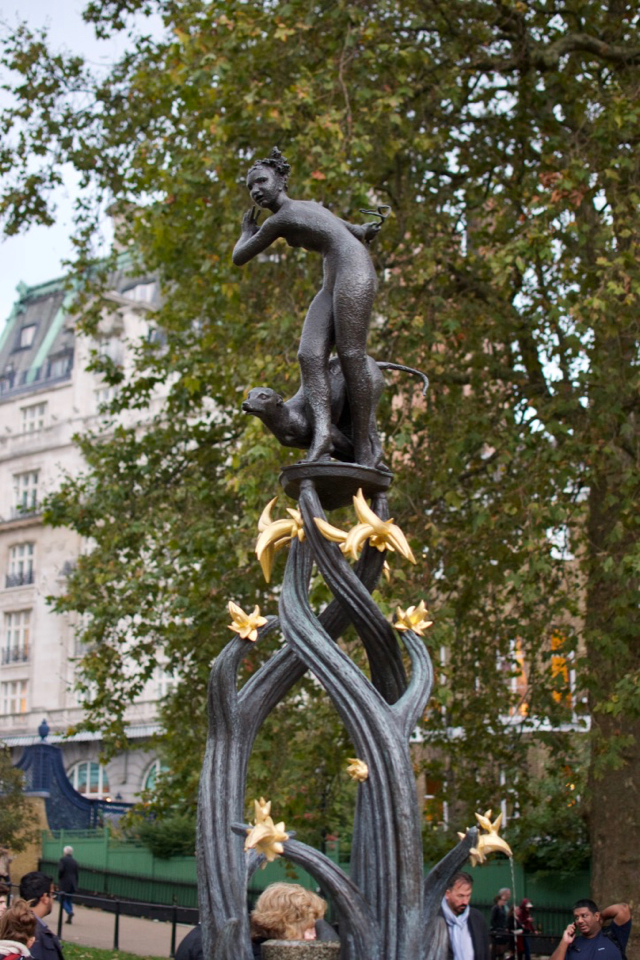 As we strolled along, it started to rain (our first real experience with stereotypical London weather). We hadn't brought umbrellas with us on the day, so we just did our best to stay dry by walking along under the cover of trees whenever possible.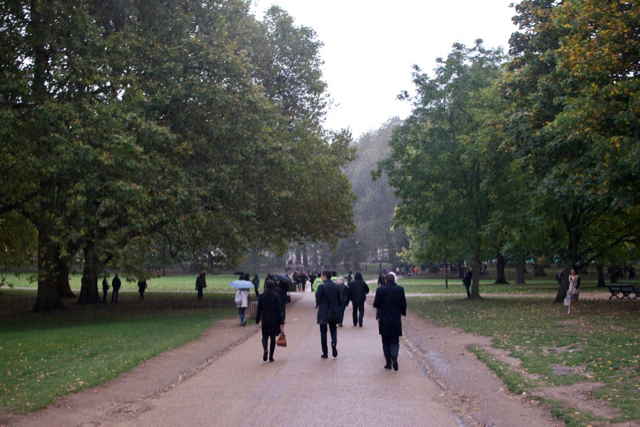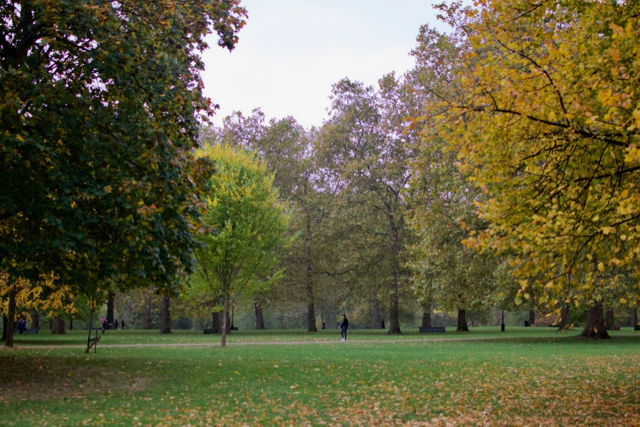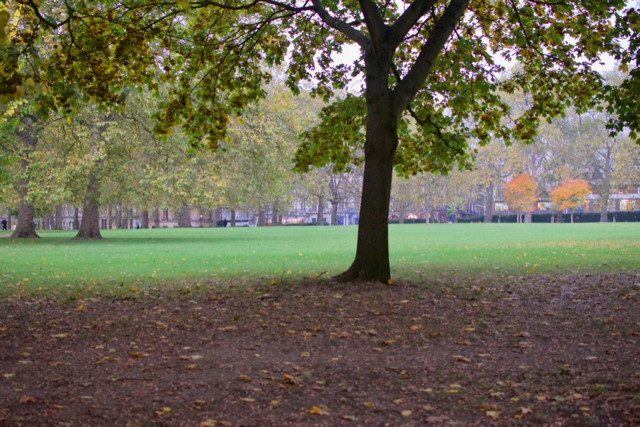 Tracy had also prepared by wearing a jacket with a hood.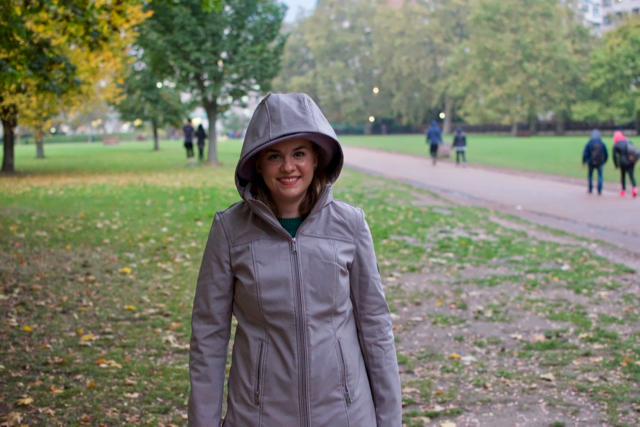 Our walk took us past Buckingham Palace, which was fairly deserted in this weather.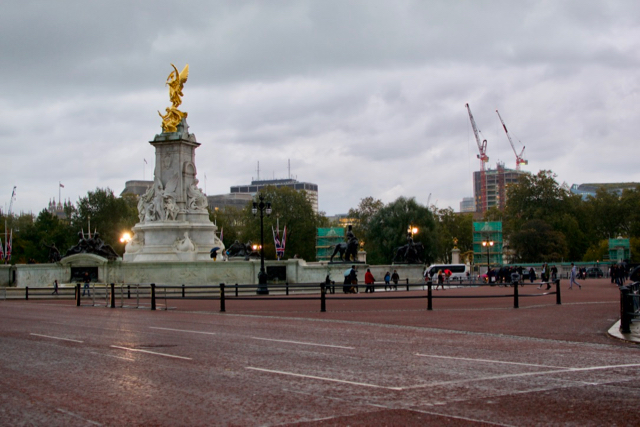 There's something so funny to me about how the Royal Family's coat of arms includes a unicorn in addition to a lion. It strikes me as a decision made by some very young royal many years ago, which just stuck.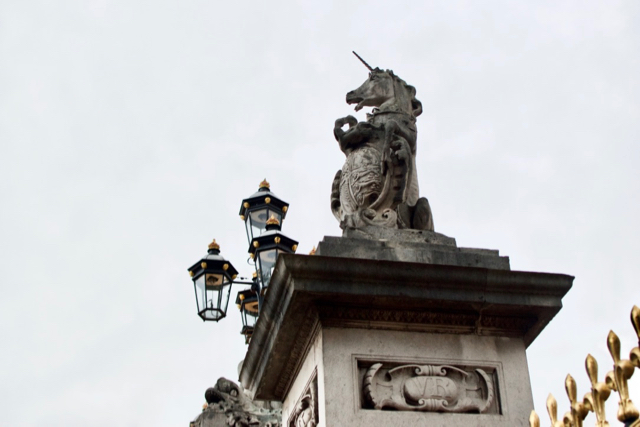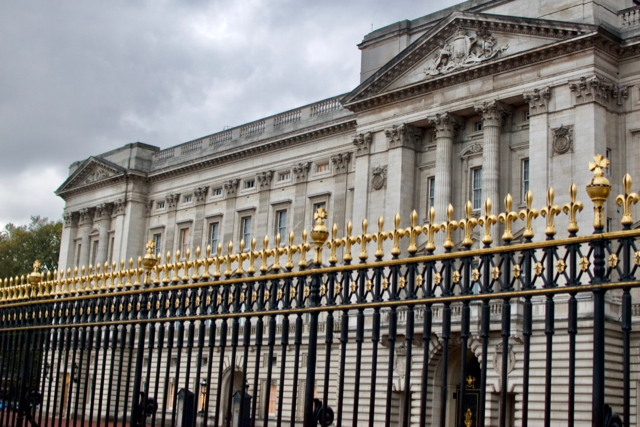 The single guard manning his booth across the courtyard looked like he was doing his level best to stay dry.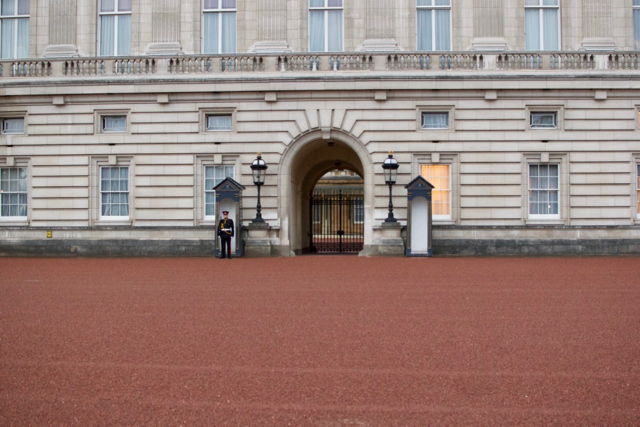 There were still plenty of people gathered around the Victoria Memorial in spite of the weather.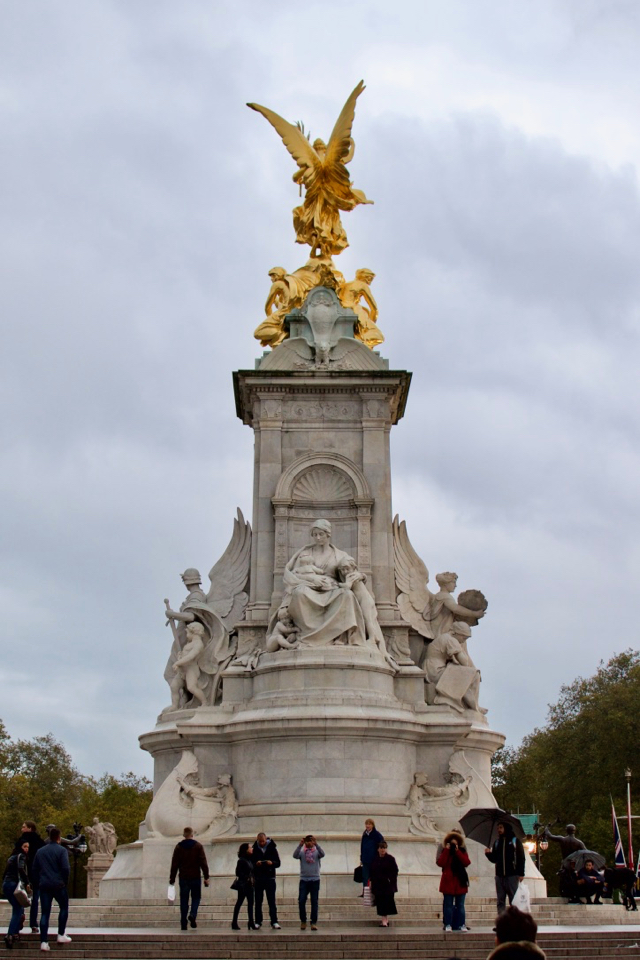 The Union Jack was flying this afternoon (as it would continue to do for the rest of our visit), meaning that the Queen wasn't home today.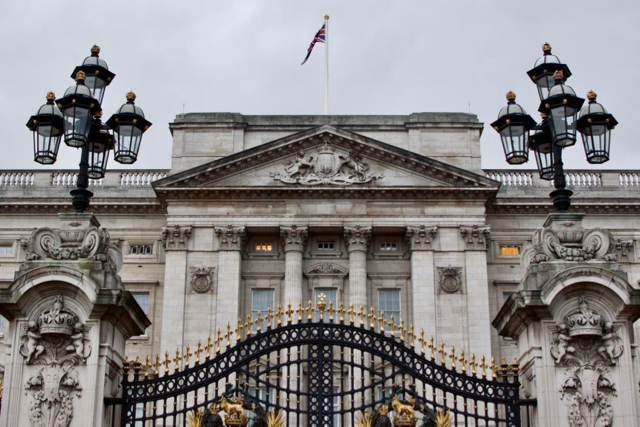 Here's the lion to complement the unicorn.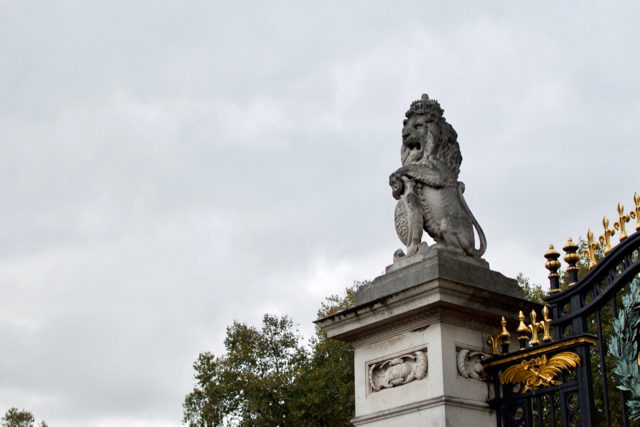 We made it back to our hotel as the rain was starting to let up. We knew that we would be heading out again in a bit, but for now, we just took advantage of the opportunity to get off our feet and relax for an hour or so.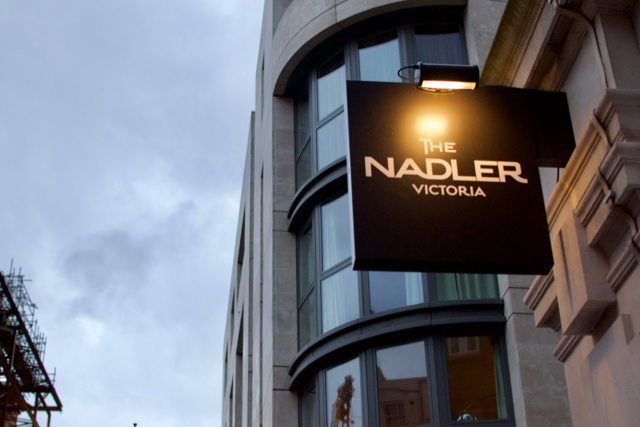 Previous Post | Next Post
Table of Contents
Support the Wandering Mouseketeers and get yourself a little something! Do your online shopping via our Amazon link!
Follow



Share